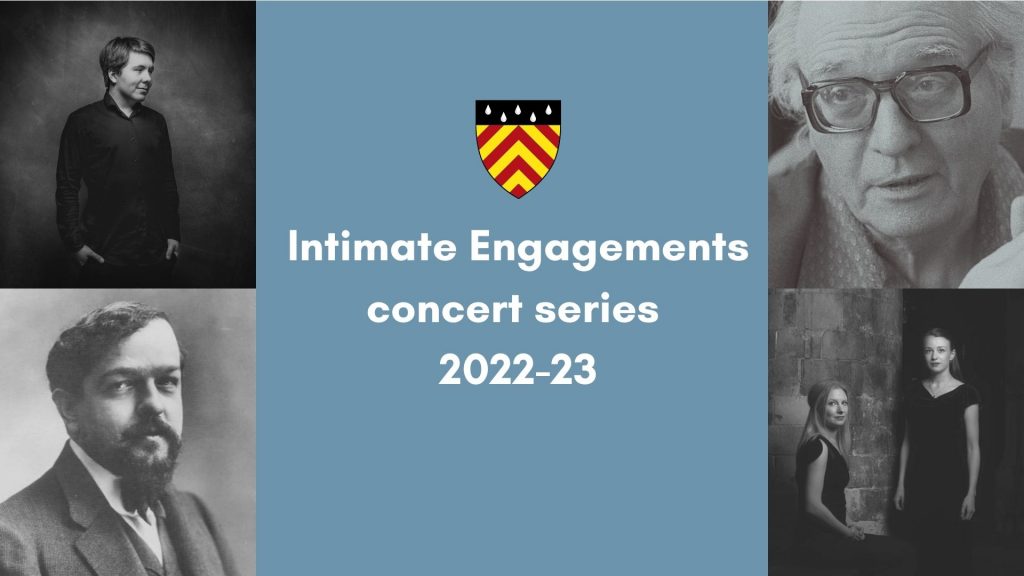 Music Angel priority booking
We are very grateful to our Music Angels, without whom this series of concerts would not be possible. Thanks to their generosity, Clare Hall is earning a reputation for its exceptionally high quality concerts. Music Angels can register for their two complimentary tickets per Intimate Engagements concert using the benefactor Eventbrite pages below. Each page will close one week before each event, after which time any remaining tickets will be released to the wider community.
14 May 2023, 7.30pm – Pixels Ensemble play Duruflé, Debussy and more
24 June 2023, 7.30pm – Fair Oriana perform Couperin, Purcell and Handel
If you have any questions regarding your Music Angel status, or if you would like to become one, please contact our Development Office at development@clarehall.cam.ac.uk.