Wellbeing: new mindfulness programme to launch at Clare Hall in 2023
From January 2023, Clare Hall members are invited to join a new Mindful Art Group and other activities within the College's Mindfulness Programme.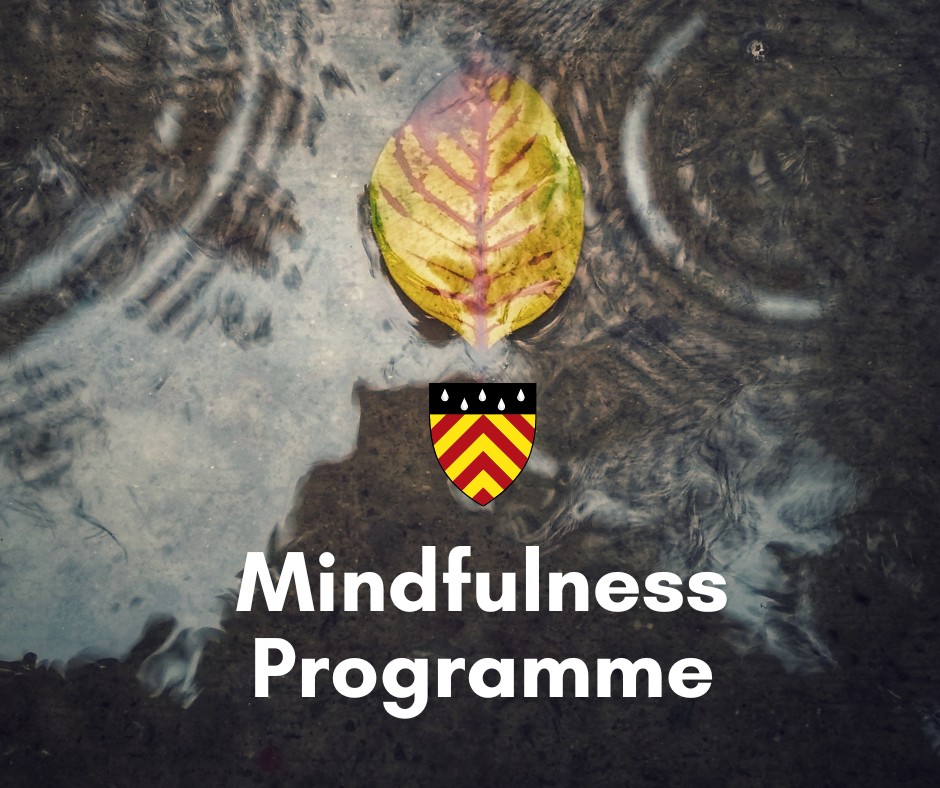 This programme is gradually growing – from a Mindful Wander in summer 2022; a Mindful Meditation Workshop in Michaelmas 2022; and now the below more detailed offering in 2023:
First Tuesday of each month, 5-6.30pm: Mindful Art Group. Each month we will produce photographs and sketches, sharing our experiences and resulting creations. We will also practice mindful looking and observation of natural objects and artworks.
Mindful walks, meditation drop-ins, gallery and museum tours, and social lunches may also be planned throughout term-time.
Sessions are being run by Katherine Selby, who is a Wellbeing Advocate within the University, and is Clare Hall's Communications Manager.
For more details on the Mindfulness Programme, and to sign up to our internal mailing list, please see this page: https://www.clarehall.cam.ac.uk/events/mindfulnessprogramme23/