Clare Hall Boat Club
Clare Hall Boat Club was founded in 1995, making us the youngest college rowing club in Cambridge. We store our boats in the Clare Boat House in Cutter Ferry Lane, and have men's and women's crews that compete in both collegiate and town competitions. CHBC has had a lot of success in the Bumps races; there are five blades on the wall in the ALB, and in 2010 and 2019 we won the Pegasus Cup, awarded to the crews with the best performance in the May Bumps.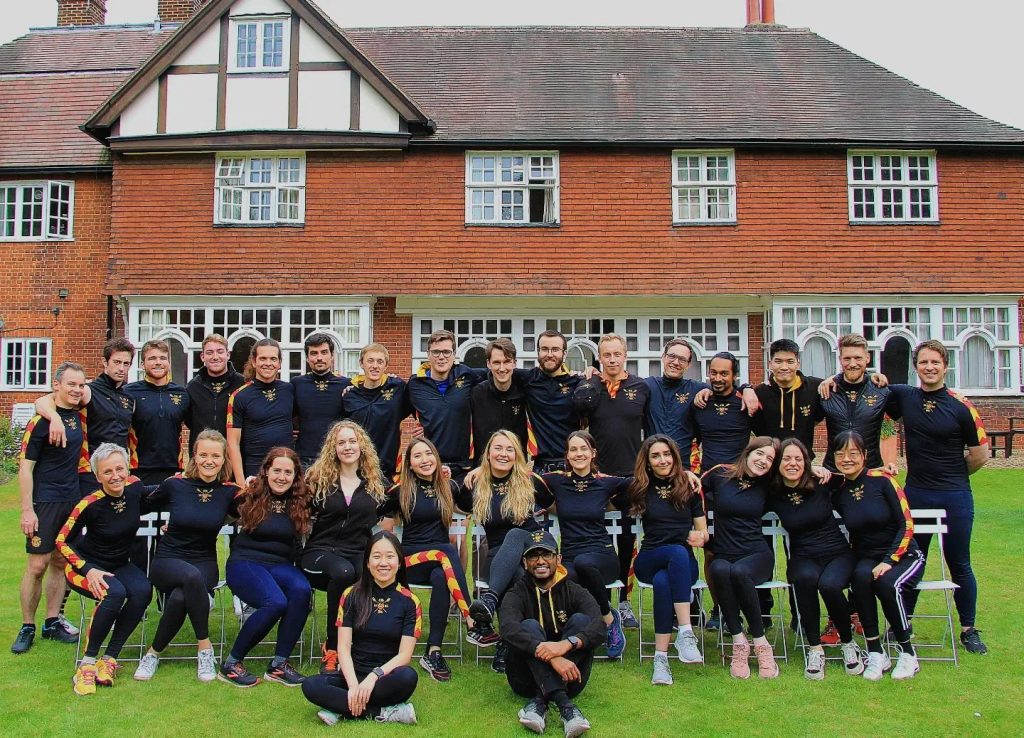 Enjoy the Lent Bumps 2023 President's Report.
Read more about our history and past glories on this page, and follow our crews on Instagram and Facebook.
---
President statement 2021/22
It is my pleasure to be the President of Clare Hall Boat Club for 2021-2022. As we return from more than a year disrupted by Covid-19, it has been great to see dozens of new rowers join us on the river at the start of this year. With a strong, experienced core and enthusiastic recruits, we are quickly developing crews of both men and women for a successful showing during Lent and May bumps and invite all College members and alumni to join us along the river and at the boathouse to enjoy the festivities when CHBC races.
– Collin Smith
---
Join us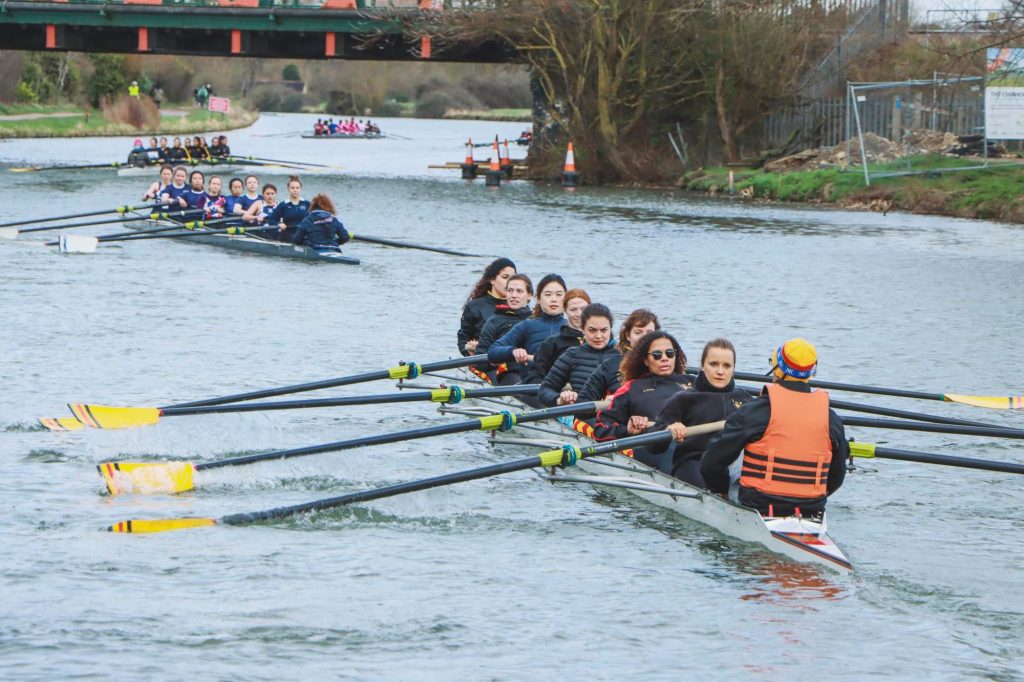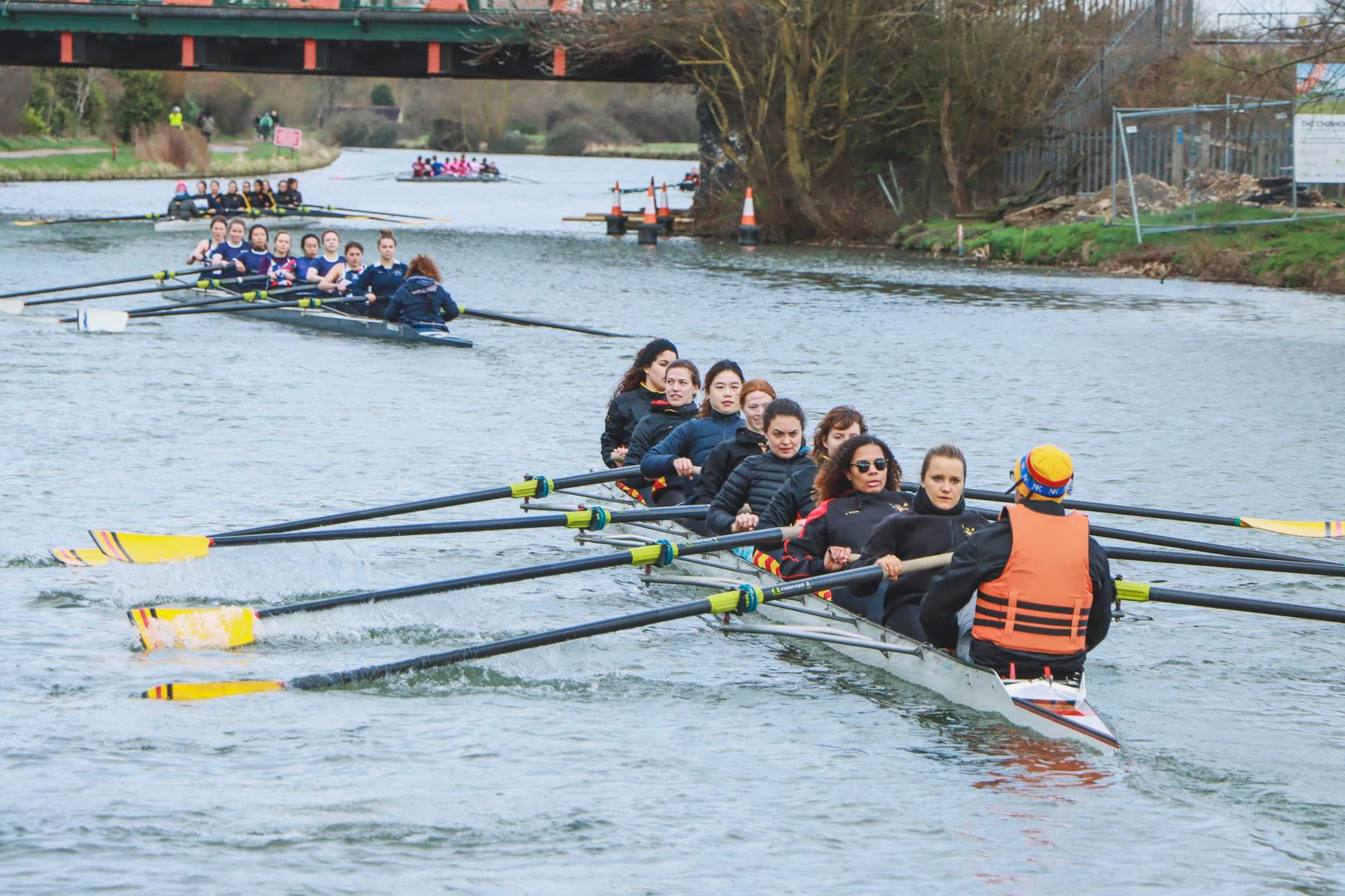 The Clare Hall Boat Club welcomes new members each year. We train new rowers and coxes at the start of the academic year, and it is an excellent way to experience a traditional Cambridge activity.
At least 10% of the Cambridge student body rows. It takes commitment, but the pain of rowing in the winter months is rewarded by glorious outings in the spring and summer. As well as getting fit, the rowing community organises lots of social events. If you're new to the sport, don't be afraid to sign up to row or cox – most of us had never been in a boat before we arrived here. And if you are already an experienced rower or a cox, we would love to have you join us on the river. In addition to the boats, we have ergo machines upstairs in the boathouse, where you can perfect your stroke. You can also use the two ergo machines in the College gym at West Court.
If you are interested in rowing for CHBC, please email the relevant captain below:
Boat Club President
Oscar O'Hara: clarehall.captain@cucbc.org
Men's Captains
Luka Kovacevic and Nicolas Spiesshofer: clarehall.men@cucbc.org
Women's Captain
Kyra Ungerleider: clarehall.women@cucbc.org
Treasurer: Will McMahon
Secretary: Rachel Sippy
Safety Officer: Peter Kirwan
Kit Officer: Isla Cartney
Social Secretary: Claire Coffey
Social Media & Welfare Officer: Alicia Curth
Alumni Secretary: James Tanna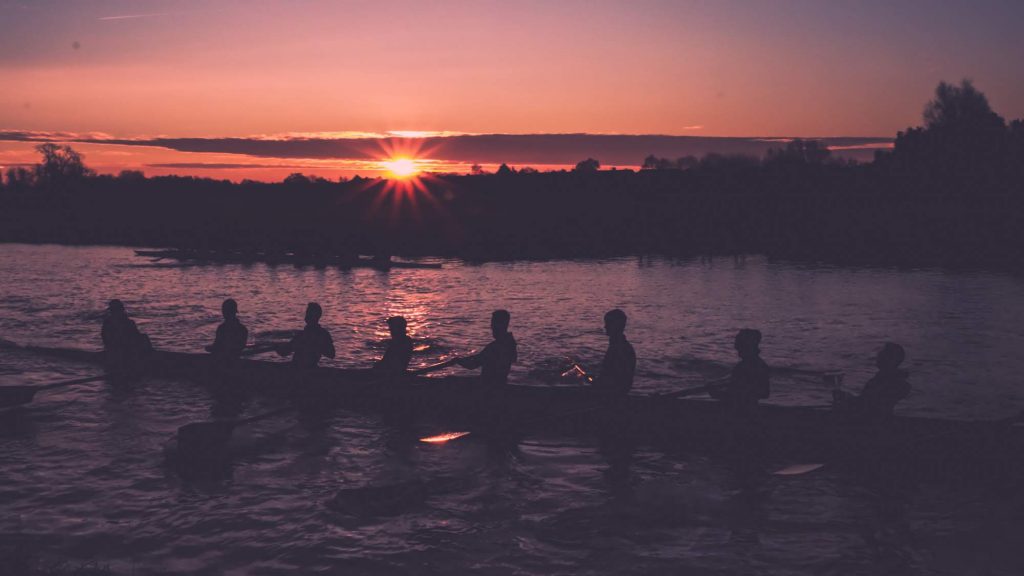 Support us
CHBC represents Clare Hall in competing against other collegiate crews at Cambridge. Around 30 people row with us each academic year and our members are either full-time students or researchers at the University. All our members maintain good marks and rigorous research schedules while training throughout the week. Rowing can be an expensive sport with specialised equipment and coaching. Since the club does not charge any membership fees and receives limited funding from the College, we rely on fundraising to support our development.
If you have any questions, please contact clarehall.captain@cucbc.org
Thank you to everyone who has supported us so far. We appreciate your continued commitment and will make sure that all funds are used to secure a great future for rowing at Clare Hall.
Alumni of CHBC
Are you one of the fabulous few who rowed or coxed for the black, red and yellow? We love our alumni and want to keep you updated on news and events around the boathouse. Please do get in touch and share your details via email to development@clarehall.cam.ac.uk so we can ensure you're on our mailing list.
I fell in love with the spirit at the races, the crew who welcomed me with much support, and with charming views of the river Cam on early summer mornings. Being a part of CHBC is an emotionally rewarding experience, allowing me to connect with people and my own body and mind.

Kamila

Women's co-Captain 2021/22
Being an active part of the Boat Club has helped me to stay fit, focused and disciplined, and has allowed me to connect with students and Fellows in a very meaningful way outside of academia. I am sincerely grateful for the warm, high-spirited and supportive nature of the CHBC community.

Juan

Fundraising Officer 2021/22; Secretary 2022/23
I can say for certain that the people in the Boat Club were unquestionably the main reason why I fell in love with rowing at Clare Hall so much. It really did become like a second family to me!

Lukas

Men's co-Captain 2021/22