Accommodation
Clare Hall sits in tranquil surroundings on Herschel Road, a leafy residential road to the west of Cambridge. The College is only a 10-minute walk from the historic city centre and has its own indoor swimming pool, gym, dining hall and bar.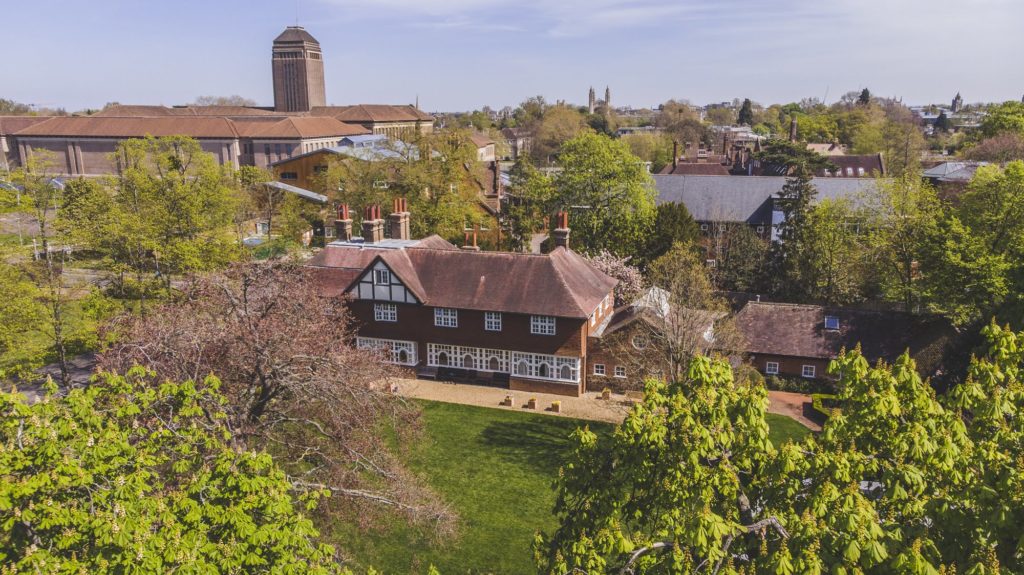 We offer modern accommodation with a selection of single and double rooms and some self-contained flats in 1960s-influenced architecture. Our buildings are in a pretty garden setting with traditional, period and listed buildings as neighbours. A large common room is available for guests to use, in which you can relax and enjoy a hot or cold beverage.
---
Students
New students will be contacted by our Accommodation Manager once they have received an unconditional offer from the University. Most of the housing for students consists of single study bedrooms with shared facilities, although a number do have en suites. Rooms are organised in houses of 10-15 rooms with residents sharing a kitchen and sitting room.
There are also a number of double rooms for couples, and two one-bedroom flats, as well as three two-bedroom flats, for student families. Students with families or with particular access requirements are given a priority for housing.
---
Visiting Fellows
For Visiting Fellows there are single studio flats, one- and two-bedroom flats for single or double occupancy or for families, and some three- and four-bedroom houses. Visiting Fellows are asked to fill in their housing requirements at the time of applying for a Visiting Fellowship.
---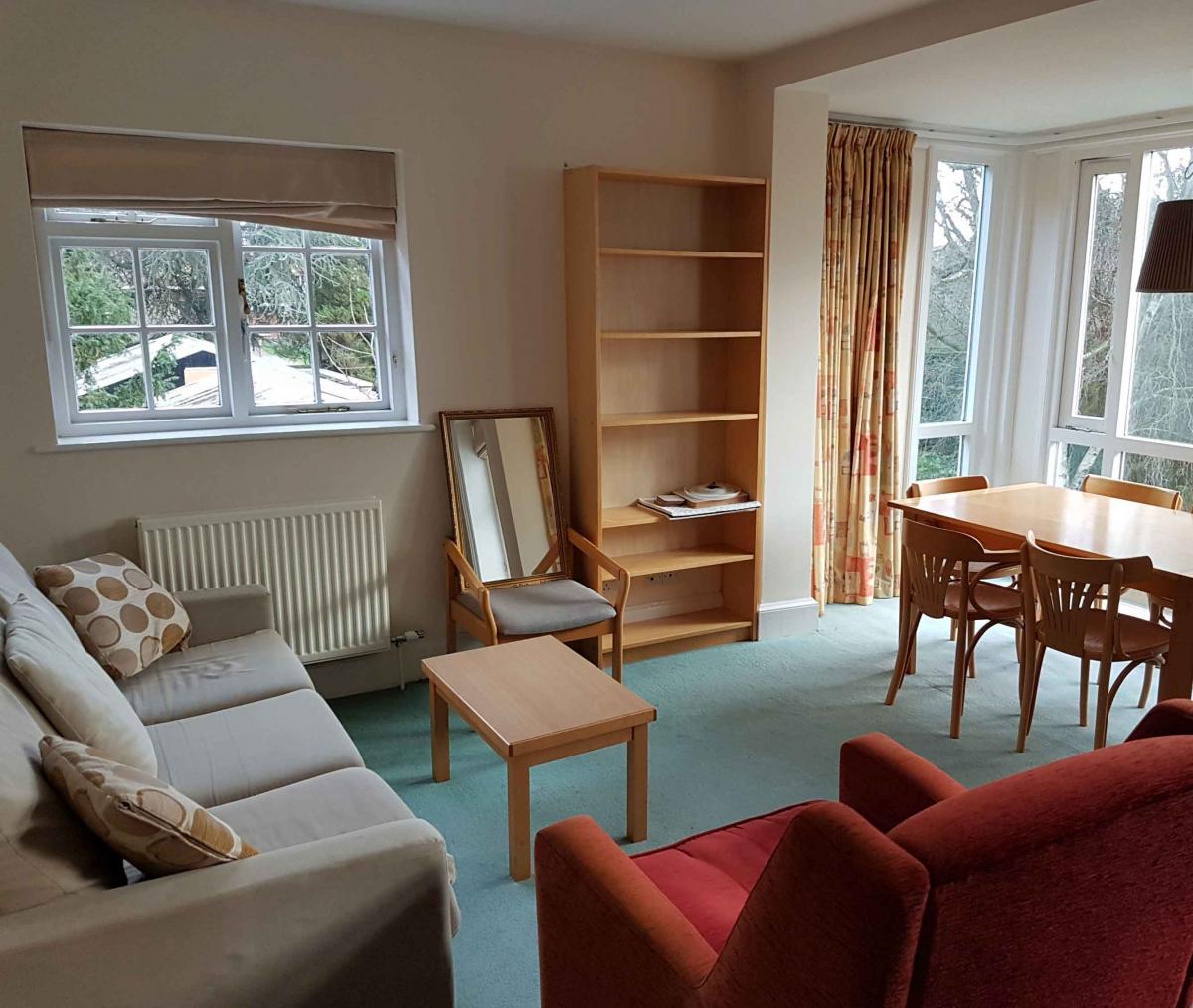 Residential
Explore the residential accommodation available at Clare Hall.
---
Student rooms
Learn about the College's student rooms.
---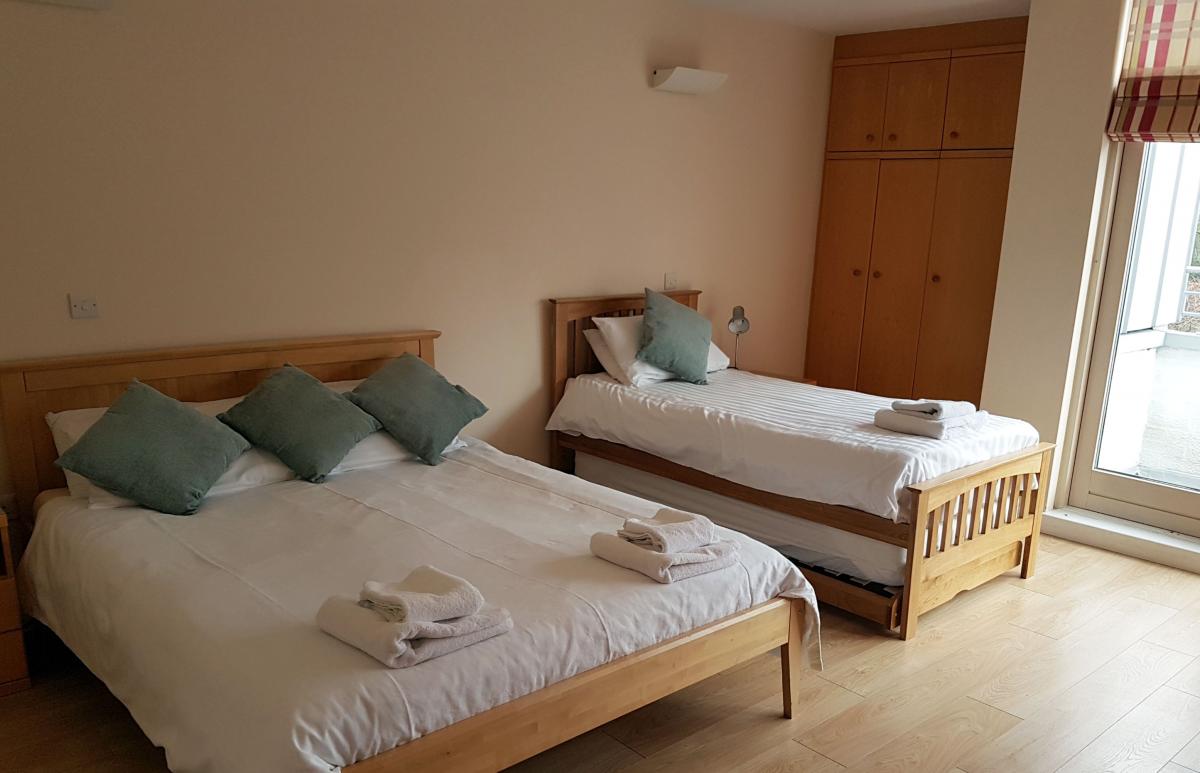 Guest rooms
Discover further details on our guest rooms.
---
Enquiries
If you would like to contact the College about staying in one of our guest rooms, please complete the accommodation enquiry form below.
For any other queries, please email our Accommodation Manager, Emma Carr, on accommodation@clarehall.cam.ac.uk
Accommodation Enquiry Form
To make a guest room accommodation enquiry, please complete this form. The Accommodation Office will be closed from 12pm on 23 December 2022 – 4 January 2023 (inclusively) and as such any guestroom enquiries submitted between these dates will not be responded to until the Accommodation team return on 4 January 2023. Outside this time, any requests that are submitted Monday – Friday (9am - 5pm GMT) will be contacted by our Accommodation team within 24 working hours, with an update on the availability of our guestrooms for the dates you have requested. Please note that until you have received a final confirmation from the Accommodation team that a booking has been made for you, rooms are not reserved.