Explore our community members' profiles and find details on Clare Hall's GSB Committee, staff and public-facing committees.
Read the profiles of our Fellows, Visiting Fellows, Fellow Commoners and Associates by clicking above.
You can also view our chart to explore Clare Hall's academic community by discipline.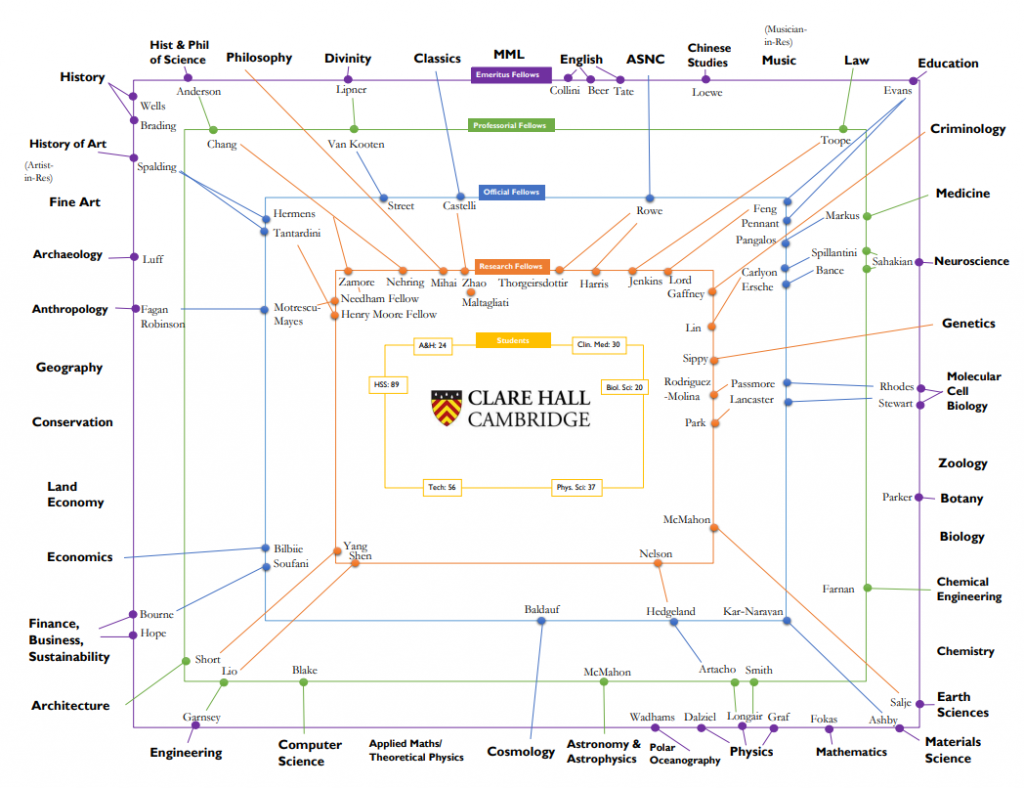 ---
Find information regarding our Senior Tutor and Tutorial Office.
---
Contact the GSB via the details in their profiles.
---
Get in touch with a particular team in the College – e.g. Accommodation, Maintenance, Finance.
---
Public-facing committees
Our Music Committee organises concerts throughout the year. To reach them please email music@clarehall.cam.ac.uk.
Clare Hall's Art Committee takes care of our art collection and plans exhibitions. Their Secretary, Fiona Blake, is contactable via art@clarehall.cam.ac.uk.
---
To request any updates to the directory, please email Clare Hall's Communications & Marketing Manager. New Fellows and Visiting Fellows can submit profiles for the directory via the Intranet.
In addition to the details above, you may find the University lookup directory useful.
The greatest part of being a member of Clare Hall is constantly meeting folks who are so incredibly passionate about their fields.

Kai

MPhil student in Sociology, Clare Hall