A welcome message from our President, Professor Alan Short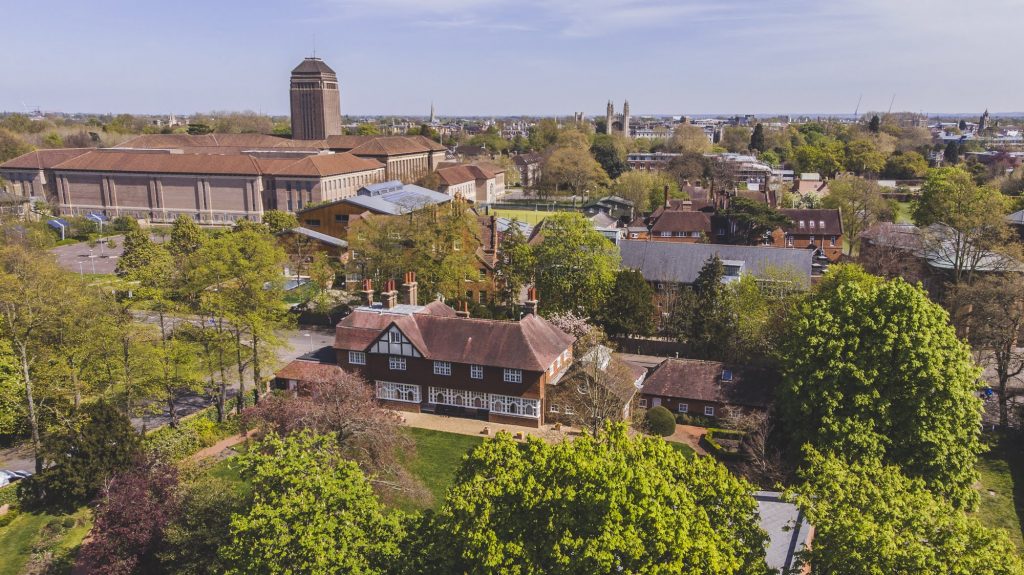 Clare Hall was founded specifically for researchers and postgraduate students, who are at the centre of our community along with visiting scholars, Fellows, postdoctoral affiliates, and our staff. The College is in part modelled on the Institute for Advanced Study in Princeton, envisaged as such from its foundation by Clare College in 1966.
A critically important part of our vision is the largest programme for visiting academics in either university – some 50 Visiting Fellows join us annually, based in the College from three months to a year. In fact, the idea of Clare Hall was in part born out of the historical exclusion of students' and Fellows' partners and families from the daily life of the traditional colleges.
Clare Hall is relatively small, and deliberately so, to ensure Fellows, Visiting Fellows and students really do get to know each other and promote a rich intellectual life. It is highly interdisciplinary and many extraordinary research endeavours have been born in the Common Room and over lunch and dinner. The College has a disproportionate number of distinguished professorial members in fields ranging from, but not exclusively: Artificial Intelligence, Astronomy, Classics, Cosmology, Development Studies, Divinity, Education, History and Philosophy of Science, Law, Mathematics, Molecular Biology, Neuroscience, Physics, and Political Science.
College members enjoy perhaps the best everyday food in Cambridge, informal lunches and evening meals, along with weekly Formal Halls, and sumptuous Feasts. There is no high table: we all eat together. The College occupies much of the south side of Herschel Road, at the epicentre of the enlarged University – close to the University Library, and the Sidgwick Site. It is equidistant from the science and technology hub of West Cambridge and the Mediaeval centre of the old University.
At Clare Hall's core lies the world-renowned Anglo-Swedish architect Ralph Erskine's Founders' building, recently designated by the Secretary of State as a truly outstanding example of 1960s architecture. The College also occupies Lord Rothschild's former estate on Herschel Road and has built residences alongside his original mansion, along with a heated indoor swimming pool and gym for college members.
New students and Fellows immediately find themselves welcomed as valued and important members of an inclusive college community which celebrates the diversity of its Fellows and students, drawn from 45 countries across the world.
Learn more about Clare Hall via our 'About us' page.
Plus, here is a video of our Graduate Student Body Committee President, Adham El-Shazly, sharing his thoughts on the College: