Clare Hall has a number of rooms that are available for public hire, allowing non-members the chance to experience the unique feel of the College.
Conferencing
Our versatile range of conference rooms provides an ideal environment to engage with academic lectures, seminar discussions, and other meetings. In the past, we have hosted representatives from the Embassy of the Republic of Korea and international summer programmes.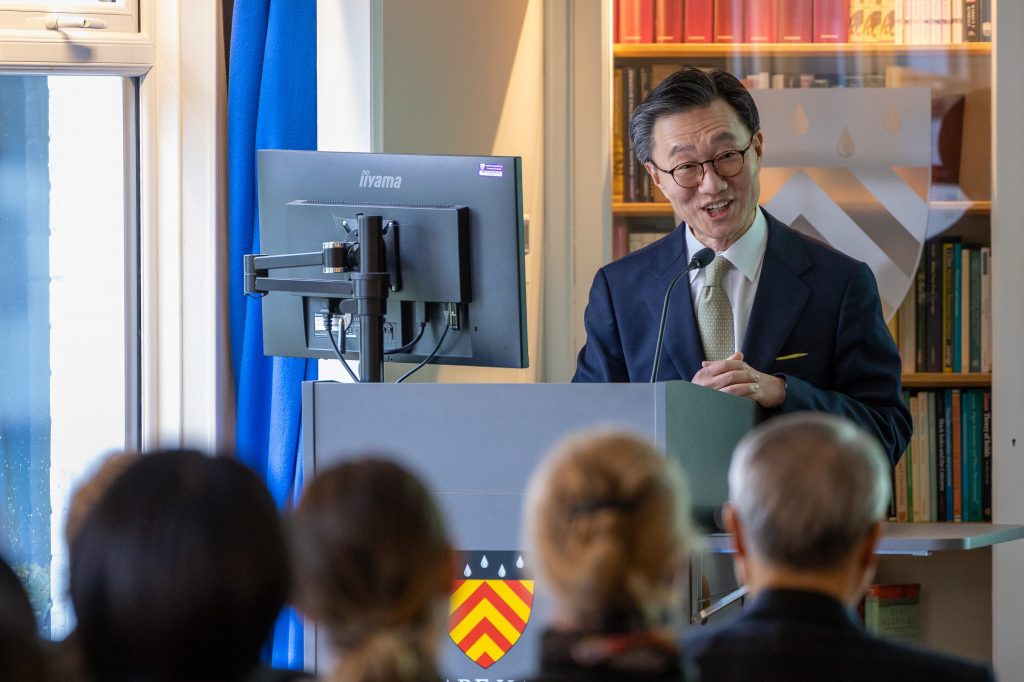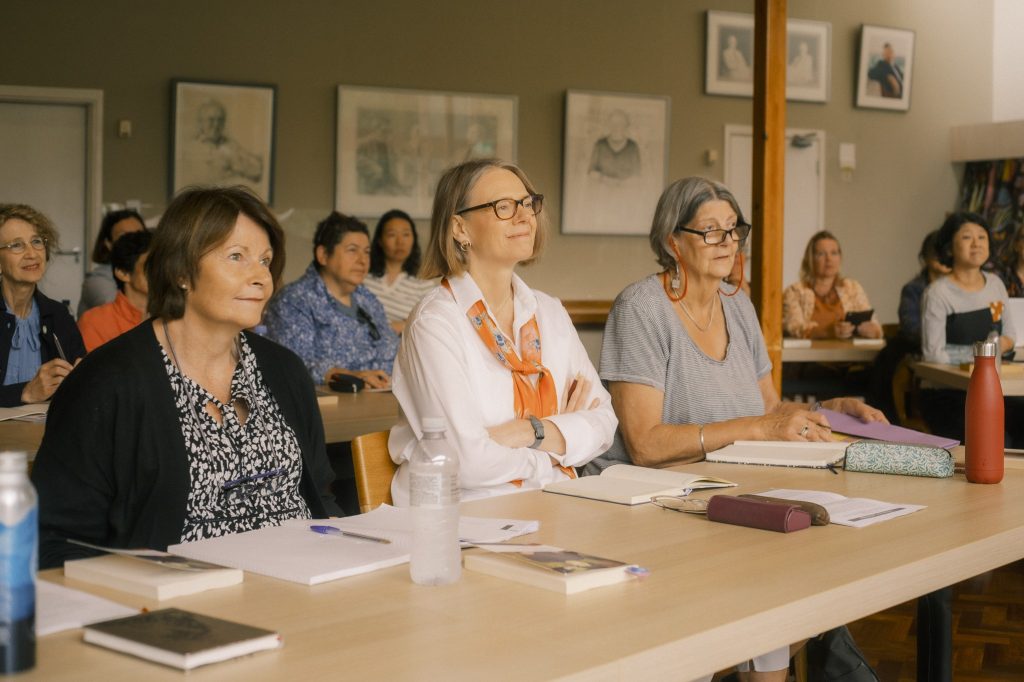 Our site also offers several reception spaces to be used for networking or continued conversation over coffee, tea, and drinks.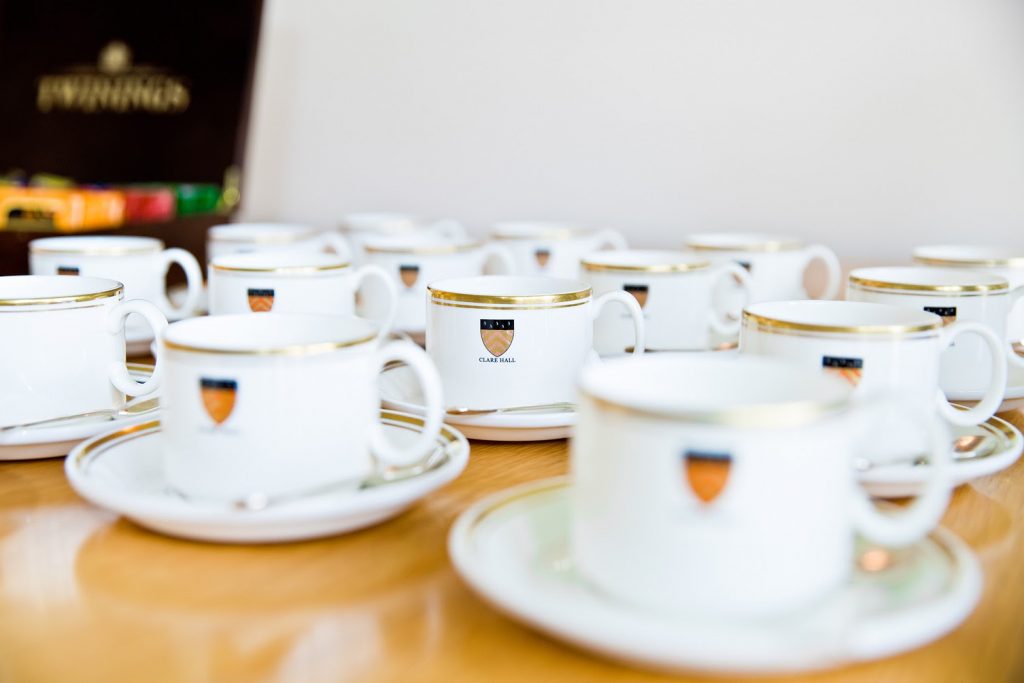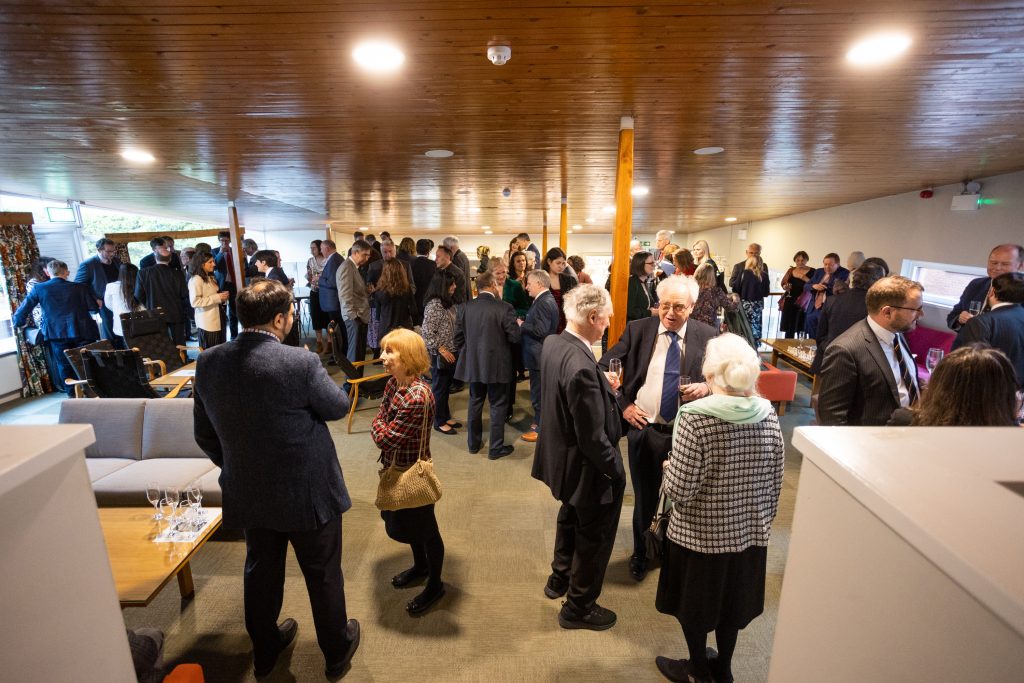 Events
We welcome celebrations for special events, and our team can assist with any decor and catering needs. Our dining hall and outdoor gardens provide bright and airy spaces for weddings and important dinners.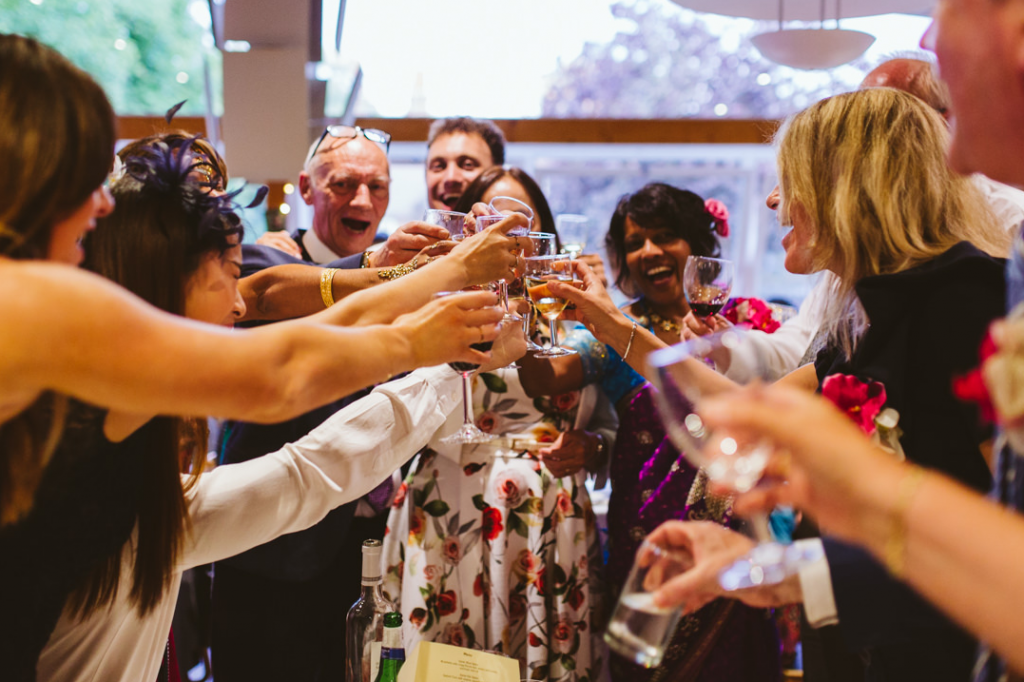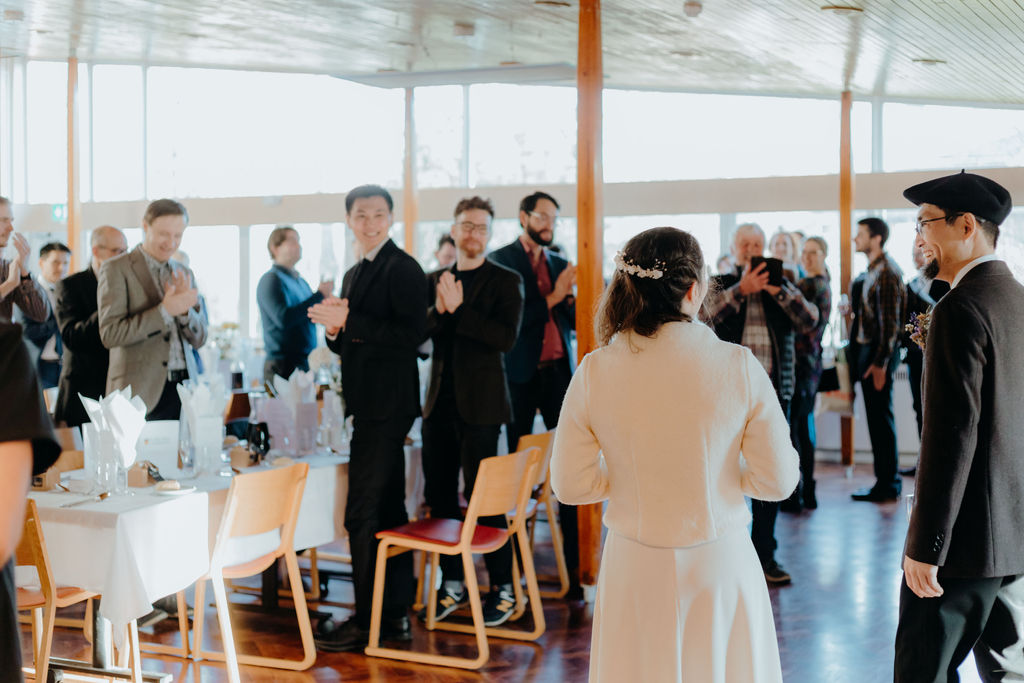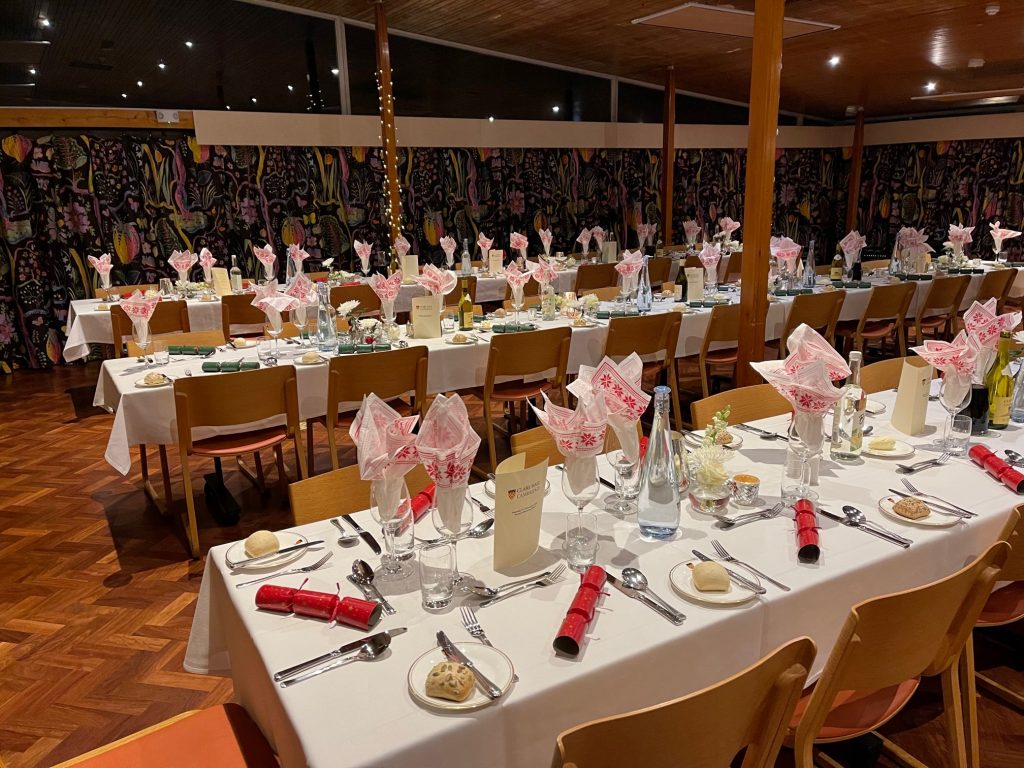 Christmas at Clare Hall
Enjoy a wonderful Christmas lunch or dinner at Clare Hall, University of Cambridge. Delicious food, a comfortable and adaptable dining space, close to the city centre – the perfect venue to celebrate the festive season with your colleagues, family and friends.
We can offer the Richard Eden Suite to a maximum capacity of 40 guests, and our Dining Hall to parties of up to 84, each subject to availability.
For queries, please email events@clarehall.cam.ac.uk and one of our team will be happy to assist.
Event Rooms and Guest Accomodation
Our suites and individual rooms can be hired for meetings, conferences, wedding receptions or private parties, and our team is happy to work with you on your requirements to ensure your event is the best it can be!
Contact us
If you're interested in holding an event at Clare Hall and would like to enquire about our facilities, availability and prices, please complete the form below.
Event Booking Enquiry Form
Please use this form to make an event booking request. A member of College staff will be in touch to confirm receipt and discuss your requirements.
If you are a College member, please complete the Internal Events Booking Form.