Art at Clare Hall
The College's Art Committee organises exhibitions, talks and tours throughout the year.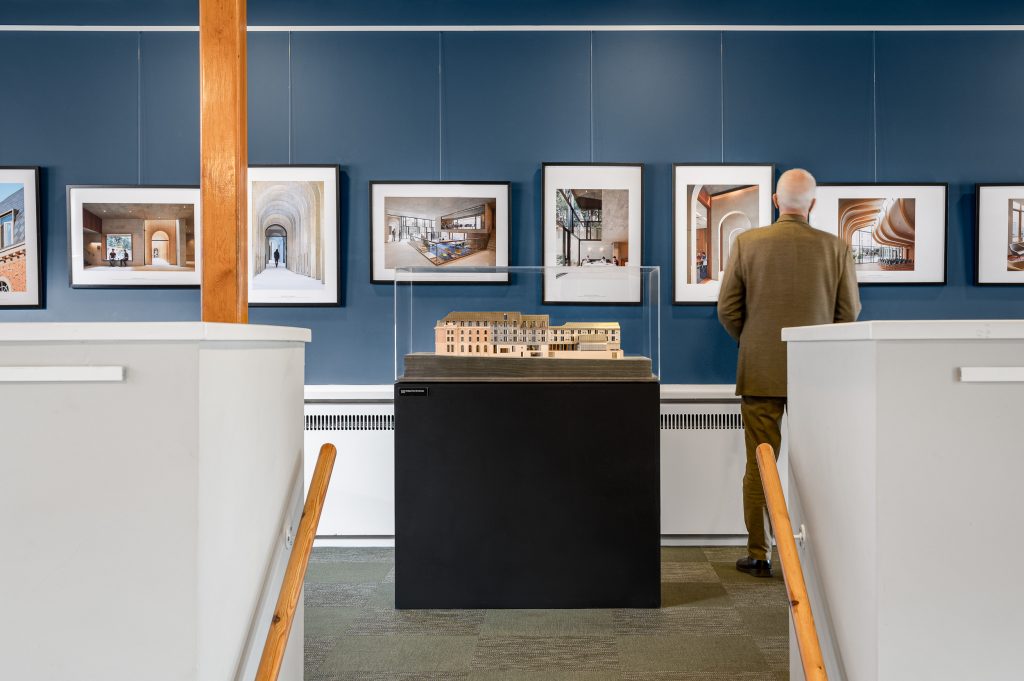 Art at Clare Hall goes back a long way, almost to the College's beginning, as its original architect, Ralph Erskine, was keen that the buildings he designed should be responsive to a range of activities, including art exhibitions. One of the first to mount exhibitions for this college was Evelyn Silber. She worked on her PhD at Clare Hall and stayed on another three years as a Leverhulme Research Fellow. Curatorial opportunities at Clare Hall appear to have determined her career: she thrived first at Birmingham Museum and Art Gallery, then became Director of Leeds Museums and Gallery and finally Director of the Hunterian Museum and Art Gallery. In retirement, she chairs the Scottish Archaeological Finds Allocation Panel.
Since the pandemic, our exhibition programme has revived with an array of shows. Exhibitions have to be approved by the Clare Hall Art Committee, but, once through this hoop, artists are able to plan displays for the internal courtyard, in the main building, as well as for its common room. There is no rental on the use of this space, nor does the College take any commissions on any sales of works of art, but it is expected that one work in the exhibition will be gifted to the Clare Hall Art Collection.
In this way Clare Hall is steadily building up a collection of mostly modern and contemporary art. This acts as a loan collection for college staff and residents. Part of Clare Hall's art collection can be explored digitally via Art UK's website. Art UK, which acts as the online home for most public collections in the United Kingdom, currently displays images of some of our oil paintings and sculptures.
Anyone wishing to exhibit at Clare Hall, or to find out how to put in a request for a loan, should first contact the Committee's Secretary, Fiona Blake, by email.
Details on our current and upcoming exhibitions can be found below and across Clare Hall's social media. You can also sign up to our events e-newsletter list to receive details directly to your inbox.
Professor Frances Spalding
Chair, Clare Hall Art Commitee
Current exhibition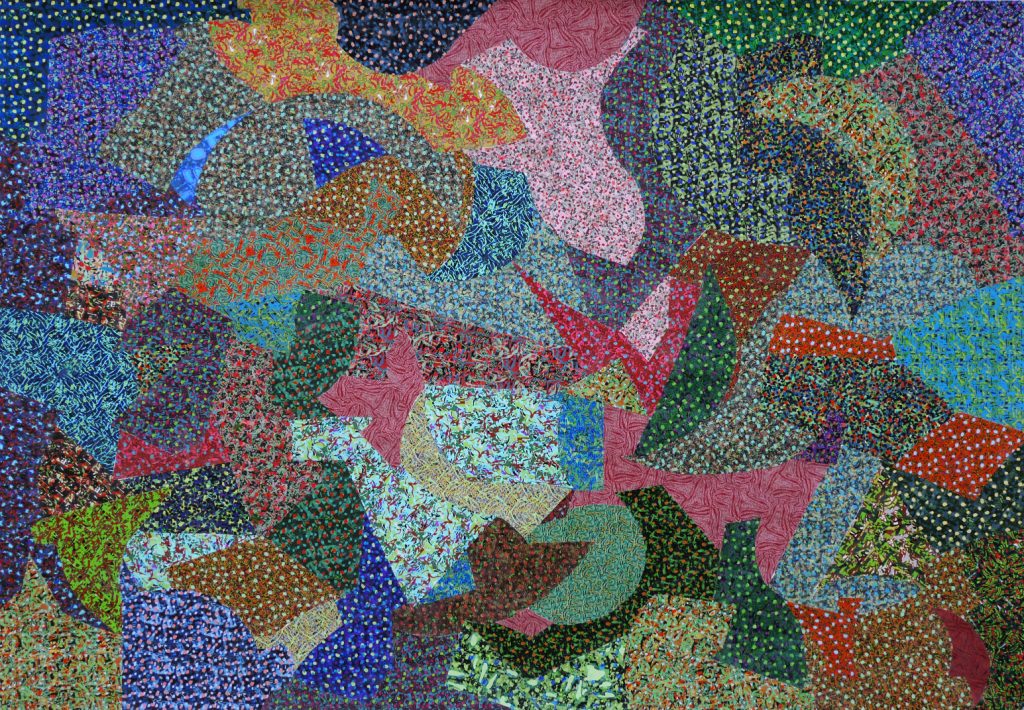 A Feast for the Eye – an exhibition of paintings and collages by Jerry Scott
Until 17 November 2022
Exhibition archive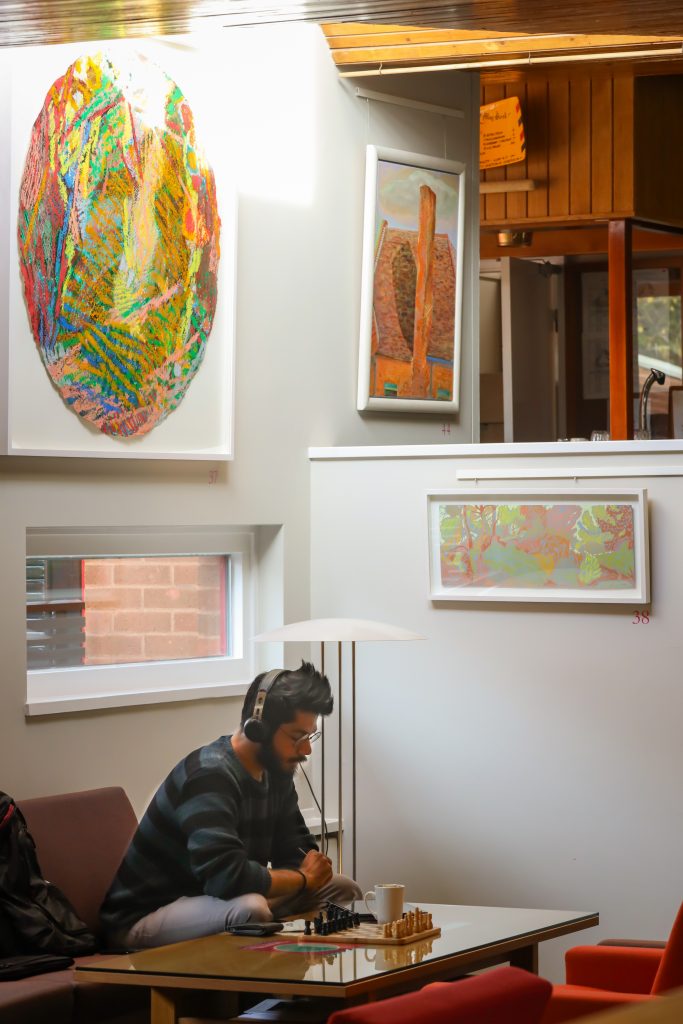 Borrowing from the Collection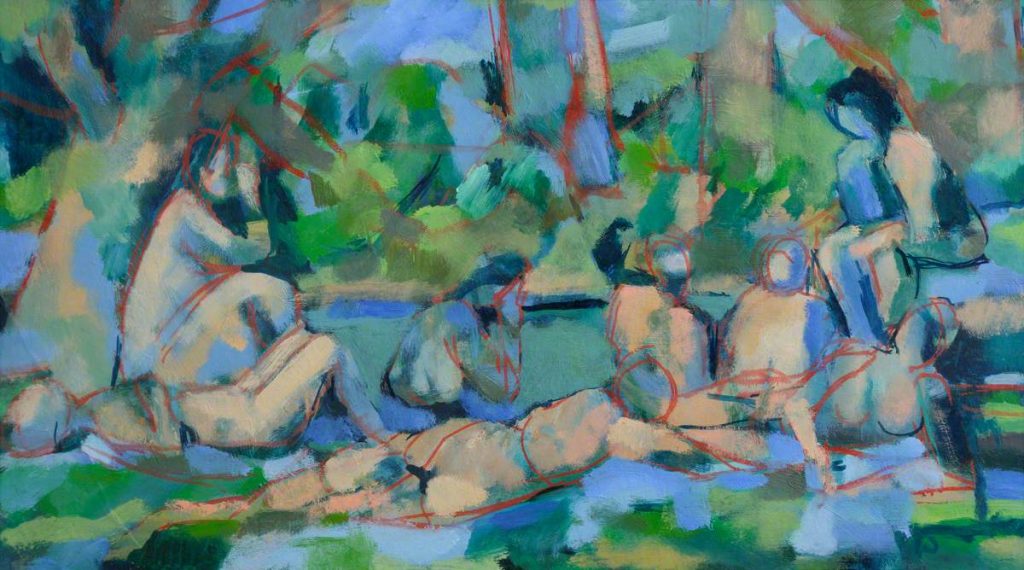 The Art Collection at Clare Hall has from its origin been formed as a loan collection for the use of Fellows, Visiting Fellows, postgraduates and staff, who can borrow works for their rooms and offices. The Catalogue, in three volumes, is kept in the Porters' Lodge and can be browsed on request.
Please read and complete the below forms to borrow work from our collection:
Art Committee members