Clare Hall is a college for advanced study at the University of Cambridge. Located close to the University Library, the College offers an intellectually stimulating, interdisciplinary setting for postgraduate students and scholars.
A close-knit community
When you join Clare Hall you quickly become an important part of our friendly academic community, supported by dedicated Tutors and staff. Our students' and Visiting Fellows' relationship with the College continues far beyond their time here, as they become Life Members. We strongly support Clare Hall Fellows' research and work carefully to encourage Fellow-student engagement.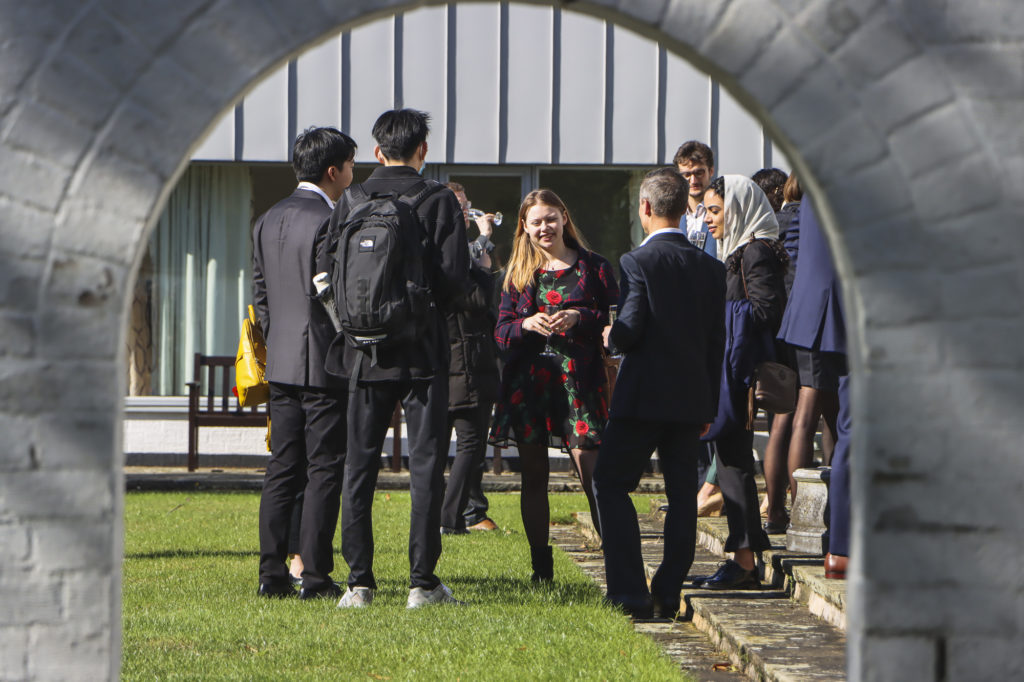 Location and atmosphere
The College sits in tranquil surroundings to the west of Cambridge, just off Herschel Road.
Our grounds and modernist architecture provide a calm and informal environment in which our members can study and build new friendships.
A British architect and long-time resident of Sweden, Ralph Erskine, was enlisted to build a resolutely modern community within Cambridge's history-rich landscape. Erskine's Clare Hall buildings form a skyline of striking triangular profiles, not overwhelming the environment but rather inscribing nature into residents' daily lives.
Once the Cambridge home of Lord Rothschild, our West Court site accommodates Visiting Fellows and postgraduate students. All members are welcome to make use of our indoor swimming pool, gym and allotment.
Clare Hall's sister college is St Cross College, Oxford, and each year our Graduate Student Body Committee organises a trip to enjoy formal dinner there.
For more of a sense of the atmosphere here, explore this Clare Hall collage.
College life
Our dining hall provides three-course meals daily, as well as Formal Hall for members every week. The angled wooden ceilings allow it to serve as an intimate concert hall, attesting to a keen interest in music among the College's founders.
Art exhibitions are presented free to College members and the general public throughout the year. With a coffee lounge, reading room, meeting rooms and bar also in Main Site, there are plenty of spaces in which to learn, interact and unwind.
History
Clare Hall was founded in 1966 on the initiative of Clare College. The College was loosely modelled on the Institute for Advanced Study at Princeton and shaped by being part of the University of Cambridge.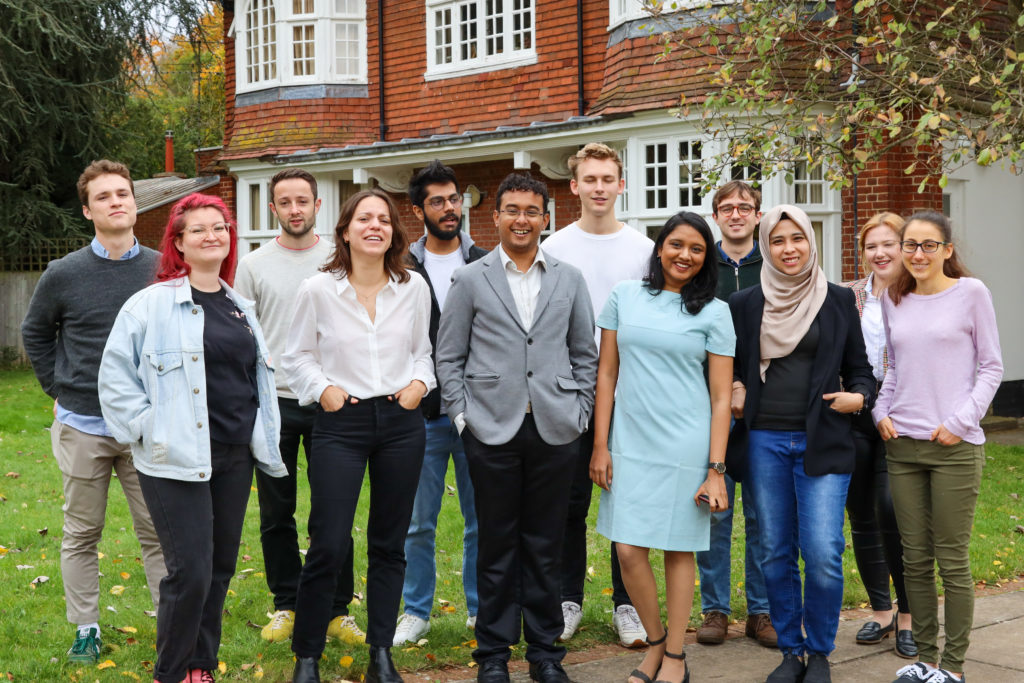 Graduate Student Body
All postgraduate students at Clare Hall are automatically members of the Graduate Student Body (GSB). The GSB Committee is elected to represent student interests throughout the College and the wider University, as well as arranging regular social and sports events. The GSB Committee is a great way to be actively involved in College organisation, meet new people and help promote student wellbeing.
Read our statutes, ordinances and other materials, including policies for behaviour.