Music at Clare Hall
Find details of all upcoming concerts via our events calendar.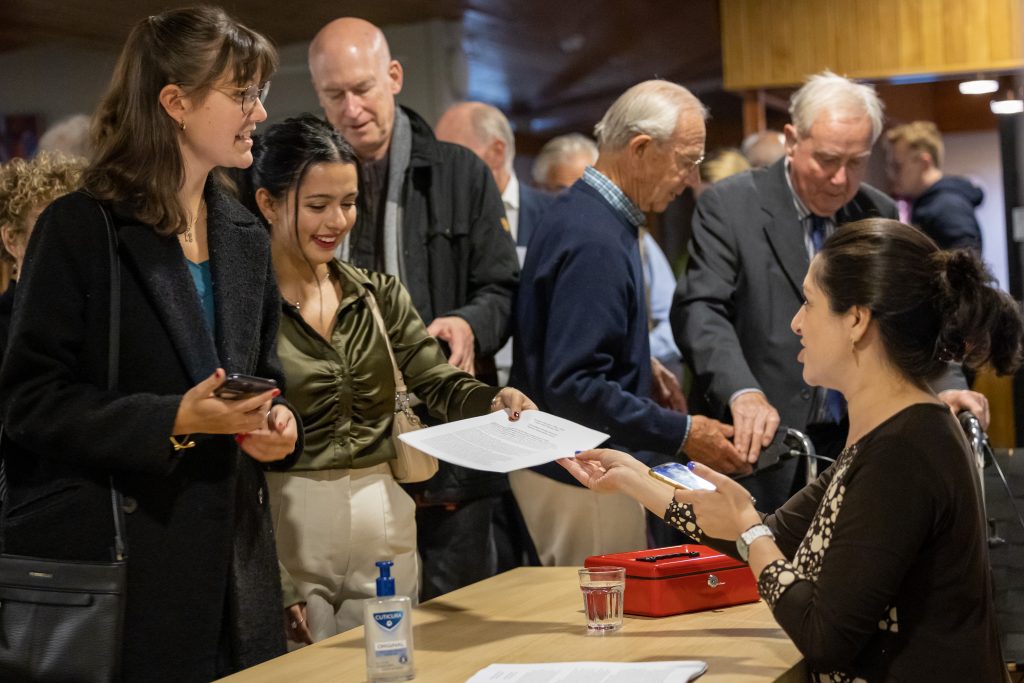 The College's Music Committee plans a rich range of concerts across the year. Concerts are planned by individual members of the Committee and typically take place on Saturday or Sunday evenings. We offer performances and lectures of all kinds of music by top musicians, from folk and world music to classical and baroque.
Drawing from a small rolling budget, which includes donations given generously by various College patrons, the Music Committee has brought Grammy award-winners and world-renowned musicians to audiences of over a thousand people per year in informal recitals provided at low cost (or free) and open to all.
The Music Committee welcomes involvement and suggestions for concerts from College members. If you would like to help with any concerts or join the Music Committee, please get in touch with Rashel Pakbaz.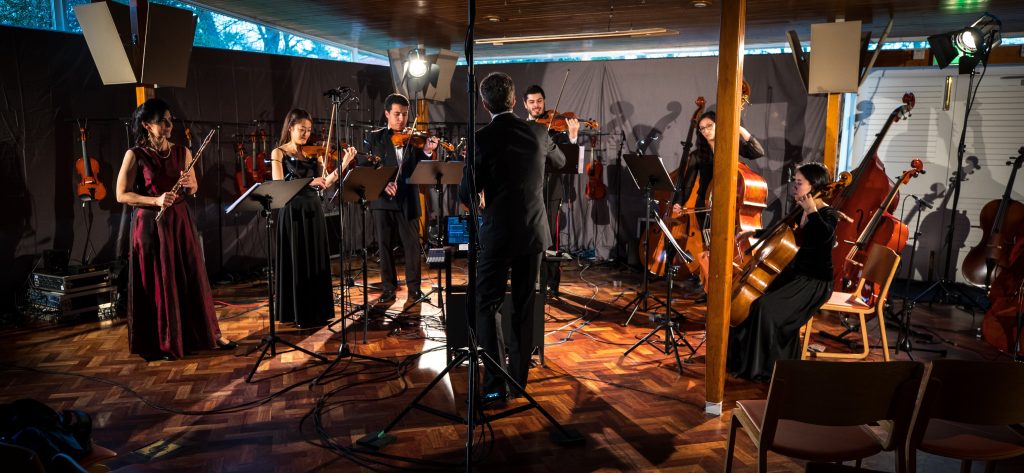 The Intimate Engagements concert series
Intimate Engagements is a chamber music series in which outstanding musicians accompany their performances with informal presentations, sharing with the audiences their musical journey of the programme performed. The series started in 2008 and has since then established itself as a uniquely enjoyable and stimulating contribution to musical life in Cambridge. Over the years the series has welcomed prominent artists who have covered a wide range of repertoire and topics.
You are warmly invited to join us for this academic year's four Intimate Engagements concerts, live from the College's Dining Hall:
We are incredibly grateful to our Music Angels for supporting the series and ensuring its continuation for the benefit of College members and Cambridge-wide audiences alike. Becoming a Music Angel entitles you to two free tickets to each of our Intimate Engagements concerts for a year following your donation; priority booking as a benefactor; and the opportunity to attend various informal receptions surrounding these special concerts.
If you would like to become a benefactor of this series, please do get in touch with our Alumni and Donor Relations team via development@clarehall.cam.ac.uk.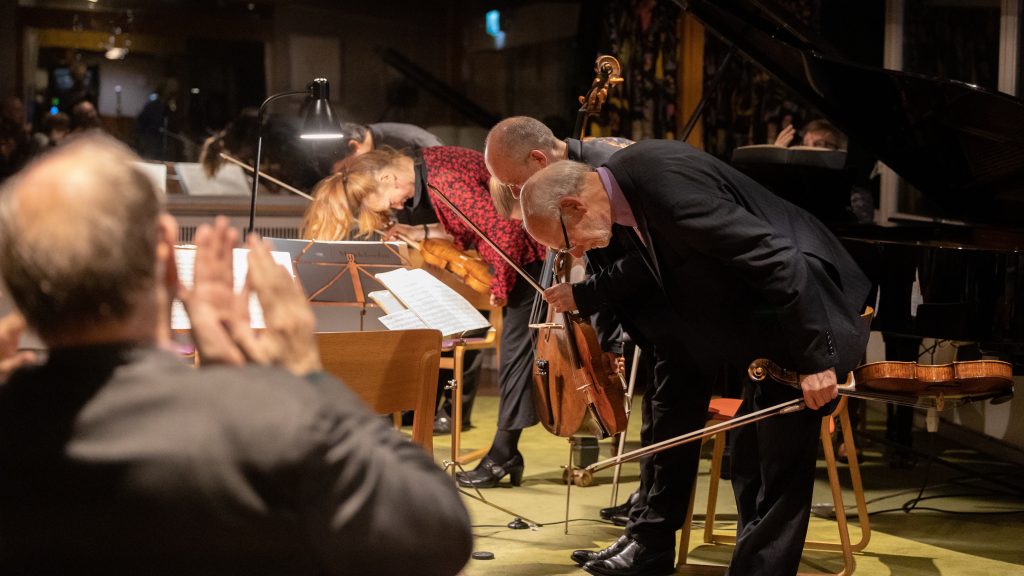 Quartet-in-Residence
Clare Hall is thrilled to currently be hosting the Fitzwilliam String Quartet as its Quartet-in-Residence. Its members are Fellow Commoners of the College, presenting concerts planned in collaboration with our Music Committee throughout the academic year.
Founded at Fitzwilliam College, Cambridge in 1968, international recognition came early for the FSQ as the first group to record and perform all fifteen Shostakovich string quartets, drawing on the players' personal connection with the composer. Shostakovich travelled to York to hear FSQ's performance of his thirteenth quartet, and this musical friendship (the composer's own word) prospered from then on.
The FSQ has appeared regularly across the world, while making several award-winning recordings for Decca, Linn, and Divine Art. A long-term ambition to record Beethoven and Schubert on gut strings – following the success of previous discs on historical instruments – was finally initiated during their fiftieth anniversary season, with recordings of Schubert's last four quartets (the C minor and G major are currently being released). The FSQ remains one of the few prominent quartets to play on older set-ups, yet simultaneously bringing about the addition of over 60 new works to the repertoire.
We are thrilled to present their programme of four Clare Hall concerts for 2022/23, with a repertoire of compositions spanning 404 years: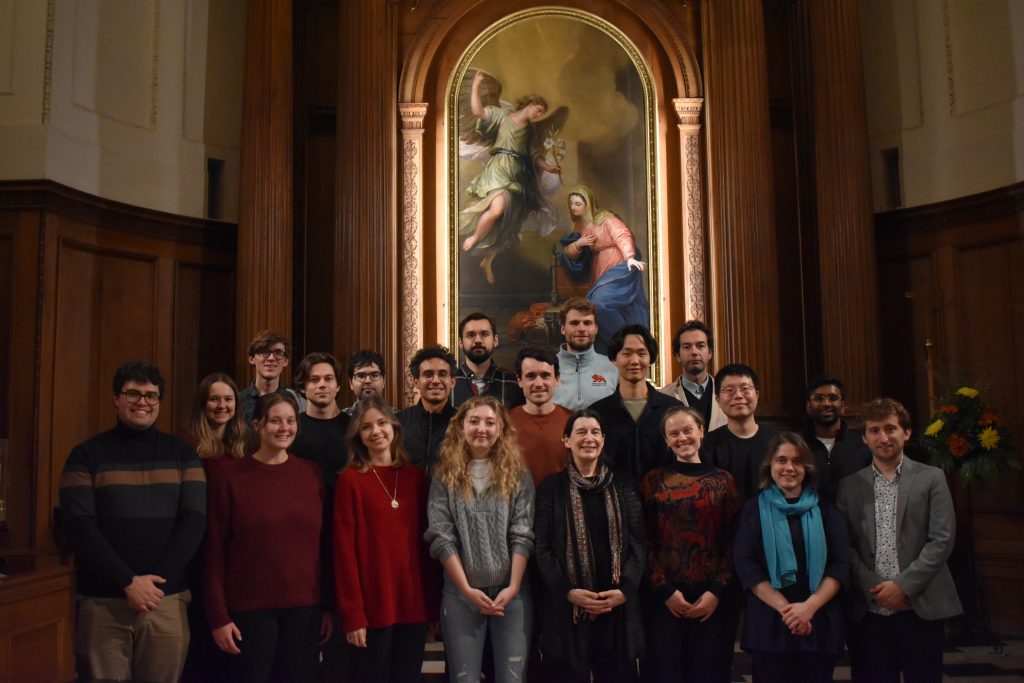 Choir
Formed in its current guise in 2018, Clare Hall Choir has become a regular fixture at college events including the Christmas, Burns' Night and Foundation Feasts, as well as the Cricket Formal. The Choir also enjoys performing at events elsewhere in Cambridge, which have included an annual joint Evensong with Robinson College Chapel Choir; a concert in Clare College Chapel; a concert with Darwin College Choir; and a performance at Sing, hosted by Magdalene VoxSoc.
Under the direction of Ben de Souza, the Choir has gained a reputation for being a relaxed, enjoyable and accessible society, and is considered an integral part of college life. The Choir is open to anyone affiliated with the College – students, Fellows, Visiting Fellows, Tutors, staff and Life Members, as well as family members of the above – and typically meets every Monday at 7:30pm in Robinson Chapel. Recordings of recent Choir practices can be found on our Youtube Channel.
New members are always welcome, and no previous singing or musical experience is necessary. The only requirement is that you want to sing and have fun doing it! If you are interested in joining please email Ben de Souza, the Choir's Director who is a Clare Hall graduate, freelance choral conductor and accordionist.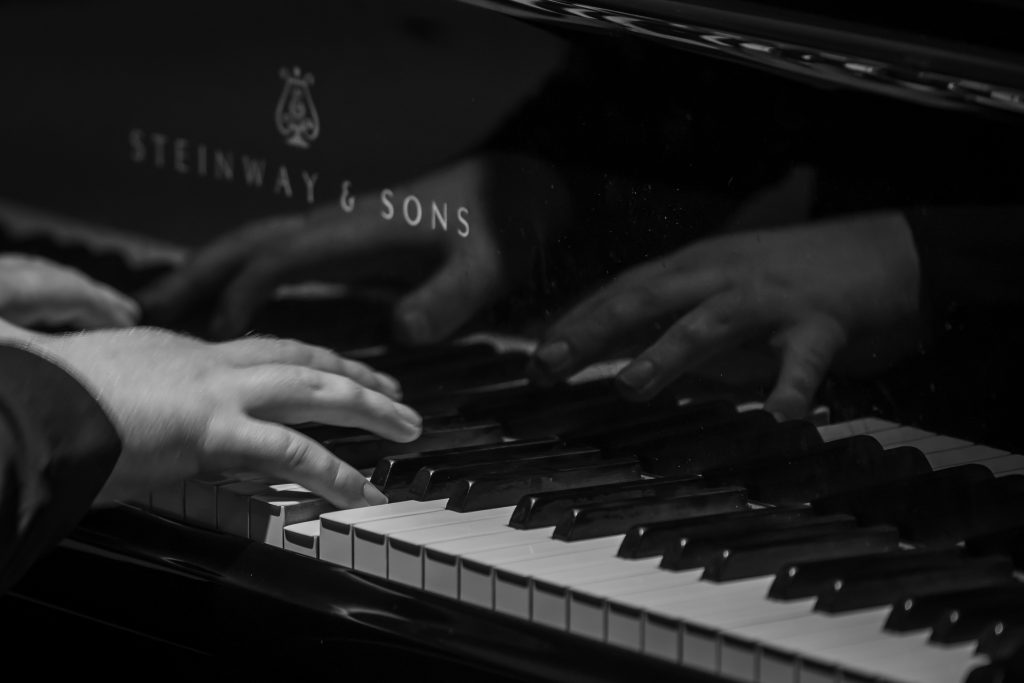 Piano use
If you would like to play the piano in the Dining Hall, please email music@clarehall.cam.ac.uk and this can be arranged through the Music Committee.
---
Music Committee members 2023/24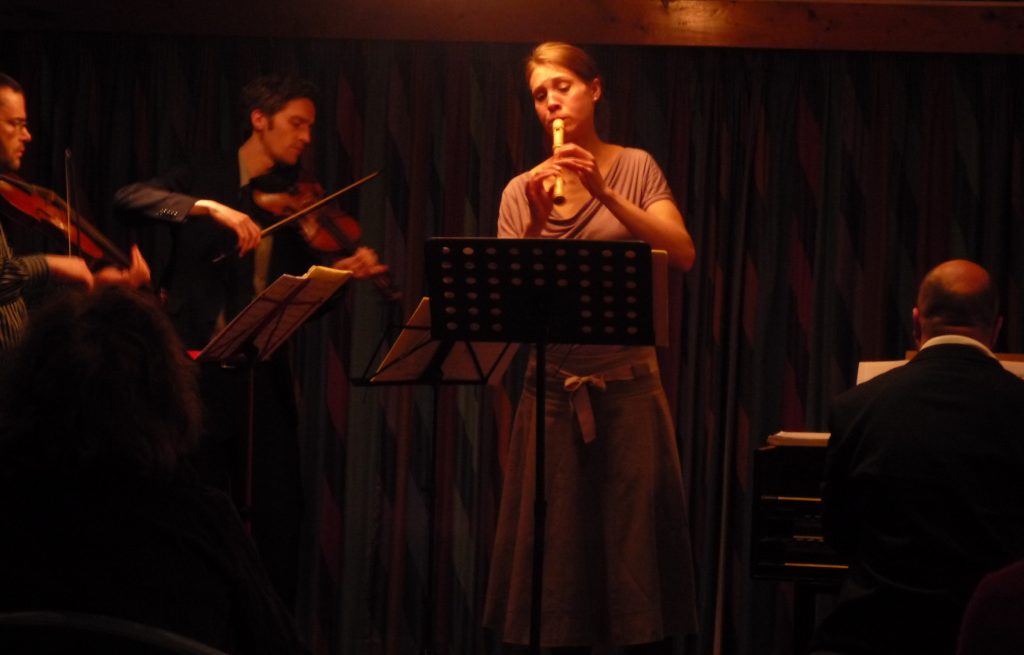 Tune in to past concerts and Choir recordings via the College's YouTube channel.