Family life
Clare Hall prides itself on being one of the most family-friendly colleges in Cambridge. We warmly welcome the families of students and Fellows alike to live on-site and to be part of our community.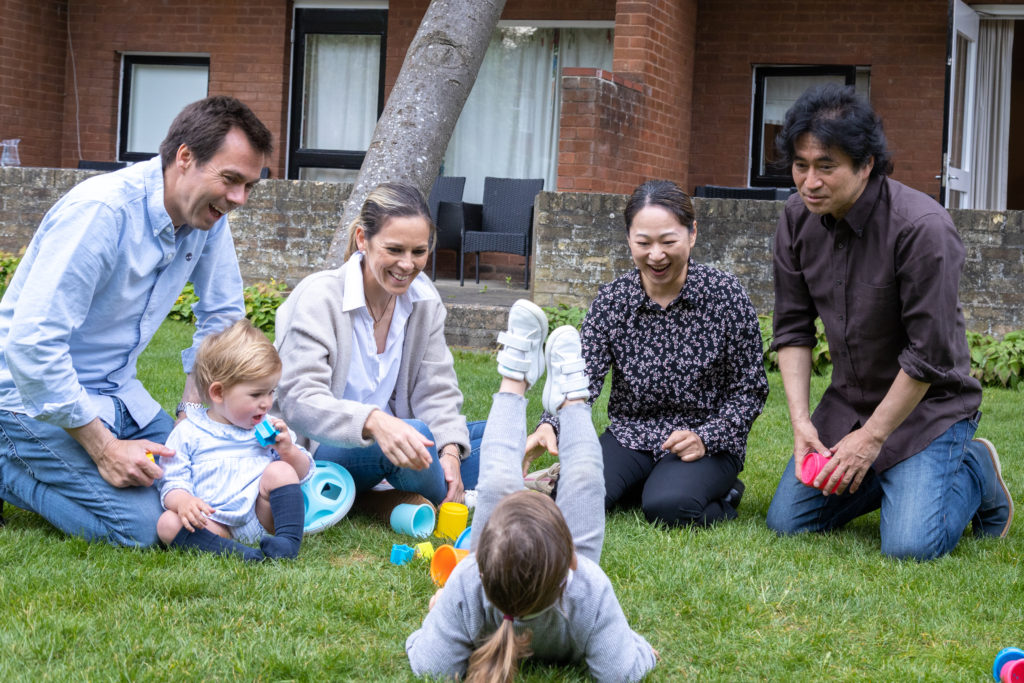 The College not only provides housing for families of students and Visiting Fellows, but also organises activities geared specifically to families, including monthly family meals, children's swimming lessons on Saturdays, guided tours of the Botanical Gardens, music improvisation and in summer, a family garden party.
Suggestions from families are always welcome, so if you have a skill you could share with the College, or ideas for activities, please contact Chandrika Nath.
We are also happy to recommend days out in and around Cambridge for families to help keep your little ones entertained.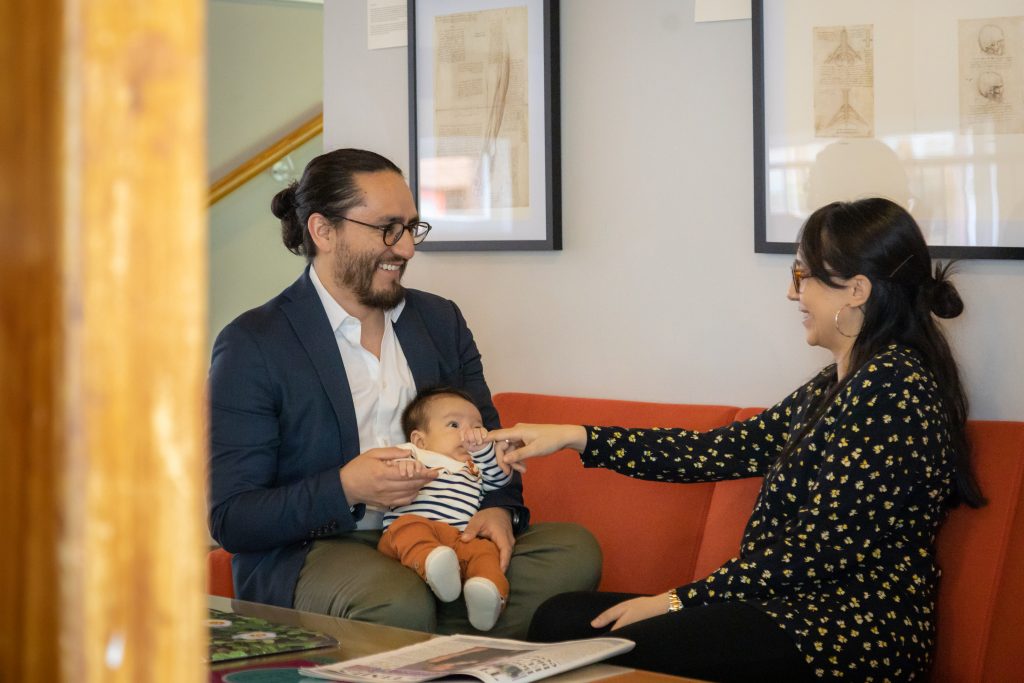 Useful links for parents and caregivers
Childcare Office University of Cambridge Facebook Page
Newcomers and Visiting Scholars
Clare Hall is a home away from home: I'm grateful that I can involve my children in my journey as a PhD student and, as a parent, you know that when your children are happy, everything else is manageable. One of the most memorable moments was when my children and I attended a family formal dinner.

Nadiah

PhD student in Education, Clare Hall
While I was studying for the MPhil, my wife and I had our first child. It has been with great pleasure that we find Clare Hall a perfect community to raise our baby. Surrounded by nature and all the facilities in place, I have managed to enjoy my studies and fatherhood.

Nicolás

MPhil student in Holocene Climates, Clare Hall
Family Suppers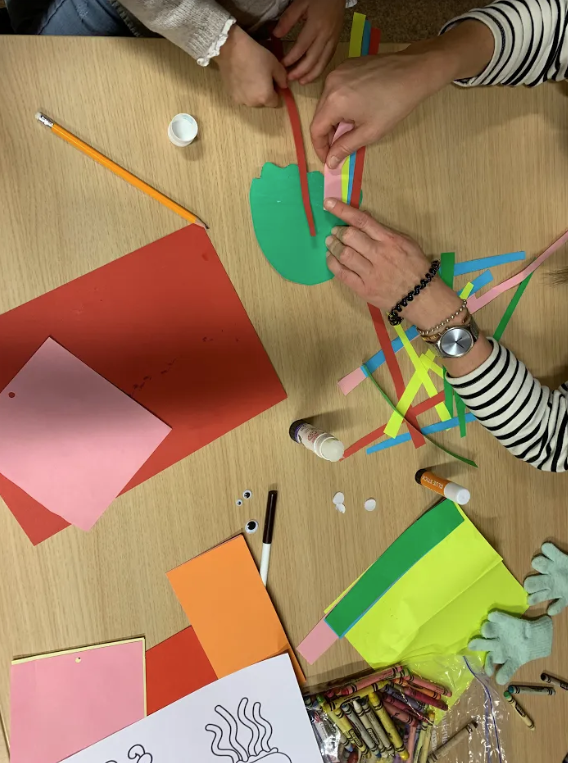 Family Supper is one of the activities that makes Clare Hall unique amongst Cambridge colleges. It offers an opportunity for the Fellows and students to gather with their families for an enjoyable evening.
Usually the evening takes place on the first Friday of the month from 5.30pm, with an activity for the children followed by supper and a film viewing. During the film viewing parents are welcome to meet for a glass of wine in the Common Room. It is an excellent opportunity for families at Clare Hall to socialise and is a relaxing way to end the week.
Children's meals will be charged at the student rate.
Please remember to clear up your children's plates, or better yet encourage them to do it themselves!
Children can be left to watch the film unsupervised if you are confident they will stay in the room.
At least one adult needs to stay in the Meeting Room during the film.
Please note that there is no supervision provided, so children remain their parent/guardian's responsibility throughout the activities.
Children must not run in the corridors and are not allowed in the garden or toilets alone. They should not use the lifts.
We always welcome volunteers to help organise activities for the first half-hour and to help with clearing up at the end of the evening.
---
Swimming lessons for children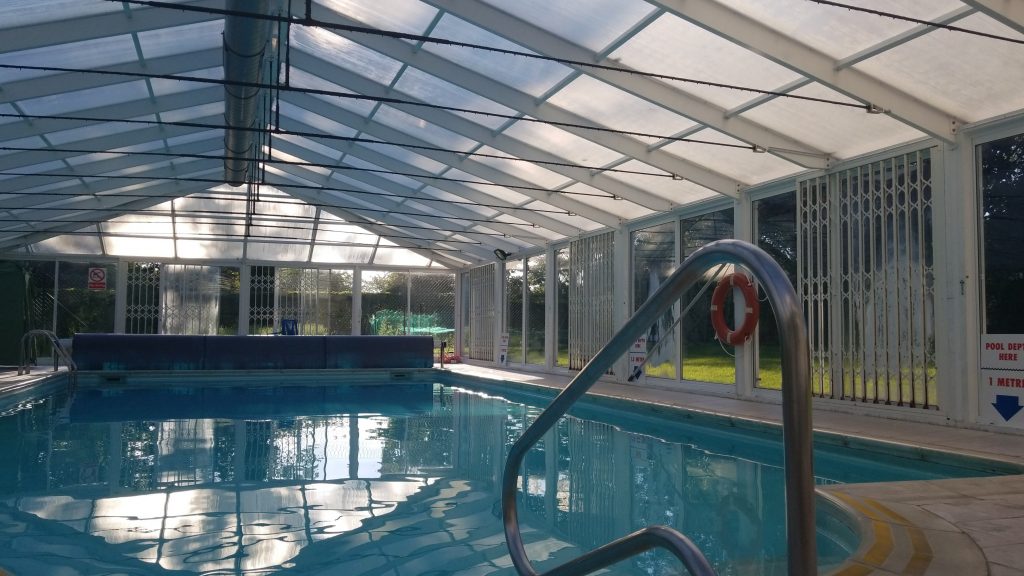 Children's swimming lessons are held each Saturday afternoon in the Clare Hall swimming pool for children of Clare Hall members and Clare College Fellows.
Registered pool users who have taken out family membership of the gym and pool are eligible for their children to participate in these lessons.
Lesson format
Up to six classes – depending on demand – of up to four children each, divided into half-hour lessons (currently: beginners 1 & 2, improvers 1, 2, 3, but these can change according to the children's abilities). The minimum age is 3.5 years and new participants should be comfortable in the water before starting, but no other experience is required. Lessons run from 2pm up to 5pm.
Instructor
Chris Start is a qualified swimming instructor and has been teaching for twenty years (STA Level 2 Award in Teaching Swimming). Chris competes in Triathlon, which is where his interest in swimming stems from. Lesson dates approximately follow the school academic year.
Cost
£8 per lesson/child. Fees are payable directly to the instructor per term by the second lesson.
For further information and to register your interest, please email Juha Jäykkä at juhaj@iki.fi
---
Elite Swimming Academy
Elite Swimming Academy runs daily lessons in our swimming pool. For more information, including term dates and contact details, please see their website.