The Ashby Lecture 2023 – In conversation with Orhan Pamuk
Date: Tuesday 2 May 2023, 5pm
Location: West Road and via Zoom
Clare Hall is delighted to welcome Nobel Prize‑winning novelist Orhan Pamuk for this year's Ashby Lecture.
Pamuk will be on-stage with author and historian Christopher de Bellaigue, with a reading from The Lost Pool followed by a conversation on the novelist's life and work.
Tickets
Please book your free tickets via Eventbrite: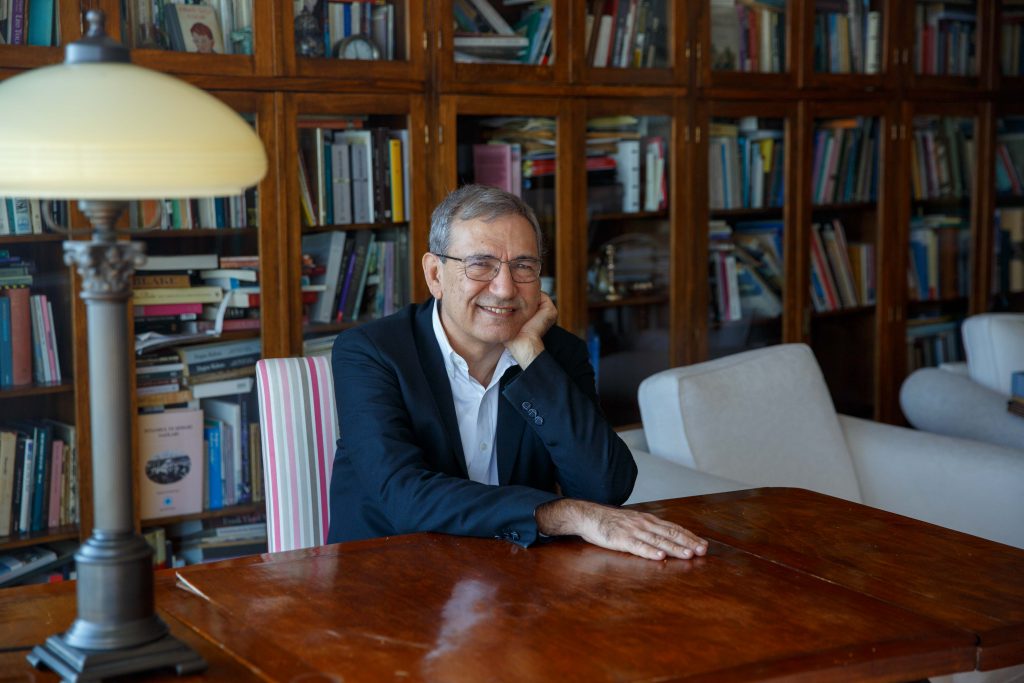 About the speaker, Orhan Pamuk
Orhan Pamuk was born in Istanbul in 1952 and grew up in a large family similar to those which he describes in his novels Cevdet Bey and His Sons and The Black Book, in the wealthy westernised district of Nisantasi. As he writes in his autobiographical book Istanbul, from his childhood until the age of 22 he devoted himself largely to painting and dreamed of becoming an artist. After graduating from the secular American Robert College in Istanbul, he studied architecture at Istanbul Technical University for three years, but abandoned the course when he gave up his ambition to become an architect and artist. He went on to graduate in journalism from Istanbul University, but never worked as a journalist.
At the age of 23, Pamuk decided to become a novelist, and giving up everything else retreated into his flat and began to write. Cevdet Bey and His Sons was published seven years later in 1982. The novel is the story of three generations of a wealthy Istanbul family living in Nisantasi, Pamuk's own home district, and was awarded both the Orhan Kemal and Milliyet literary prizes. The following year Pamuk published his novel The Silent House, which in French translation won the 1991 Prix de la découverte européene. The White Castle (1985) – about the frictions and friendship between a Venetian slave and an Ottoman scholar – was published in English and many other languages from 1990 onwards, bringing Pamuk his first international fame. The same year Pamuk went to America, where he was a visiting scholar at Columbia University in New York from 1985 to 1988. It was there that he wrote most of his novel The Black Book, in which the streets, past, chemistry and texture of Istanbul are described through the story of a lawyer seeking his missing wife. This novel was published in Turkey in 1990, and the French translation won the Prix France Culture. The Black Book enlarged Pamuk's fame both in Turkey and internationally as an author at once popular and experimental, and able to write about past and present with the same intensity. In 1991 Pamuk's daughter Rüya was born. That year saw the production of a film, Hidden Face, with a script penned by Pamuk based on a one-page story in The Black Book.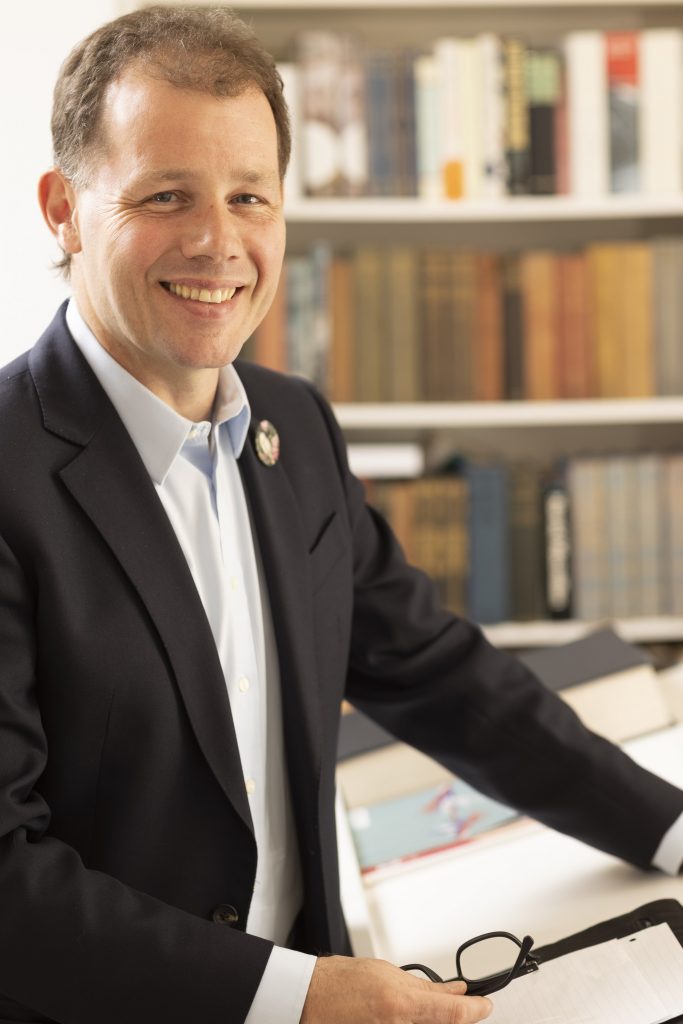 About the interlocutor, Christopher de Bellaigue
Christopher de Bellaigue is an author, historian, international journalist and commentator. A lecturer, moderator and journalist who has reported from four continents, de Bellaigue has addressed subjects as diverse as loneliness and the environment, colonial legacies and religious radicalisation.
Building on the success of The Lion House – his history of the rise of Suleyman the Magnificent – de Bellaigue is currently writing the second part of a projected trilogy on the great Ottoman Sultan, while in April 2023 Columbia Global Reports will publish Flying Green – his book about the decarbonisation of aviation, a subject that combines his interest in climate science, technology and ethics. Uniting these varied threads is his role as a conciliator: between the past and the present, between adversaries, cultures and ideas.
de Bellaigue is a regular contributor to some of the world's most trusted media outlets, has held fellowships at Oxford and Harvard, and has lectured in boardrooms and universities around the world.
Useful information
For any queries, please email ashby.lecture@clarehall.cam.ac.uk
Please note that a photographer will be taking photos during this event, and these images will be shared via Clare Hall's digital and print communications.
Clare Hall is a college for advanced study at the University of Cambridge.
Located close to the University Library, the college offers an intellectually stimulating, interdisciplinary setting for postgraduate students and scholars.
---
Non-College members can join our events mailing list to be the first to hear about upcoming concerts, exhibitions and lectures at Clare Hall:
---