Clare Hall Book Club
Date: Tuesday 5 July 2022, 8pm
Location: The King Room, Main Site, Clare Hall, Herschel Road, Cambridge CB3 9AL (and via Zoom)
Join the College's Book Club as they discuss The Radetzky March by Joseph Roth (1932) —a family saga concluding in World War One, with the declining Austro-Hungarian Empire in the background.
'Poetic and skilled pages…' – The New York Times
'One of the most readable, poignant, and superb novels in twentieth-century German…Roth was a cultural monument of Galician Jewry: ironic, compassionate, perfectly pitched to his catastrophic era.' – Harold Bloom
All College members are welcome to attend in-person, meeting in Clare Hall's King Room, or via Zoom. If you are not on the mailing list and would like to be, please send an email to Sarah Garrison via operations.administrator@clarehall.cam.ac.uk, confirming your Clare Hall connection and putting the following as the email title: I would like to join the Book Club mailing list.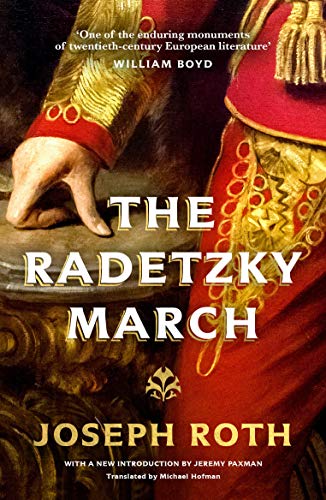 ---
Non-College members can join our events mailing list to be the first to hear about upcoming concerts, exhibitions and lectures at Clare Hall:
---