almost unthought – experimental works in aluminium by Silvano Cattai
Date: Thursday 23 June – Thursday 4 August 2022
Location: Clare Hall, Herschel Road, Cambridge CB3 9AL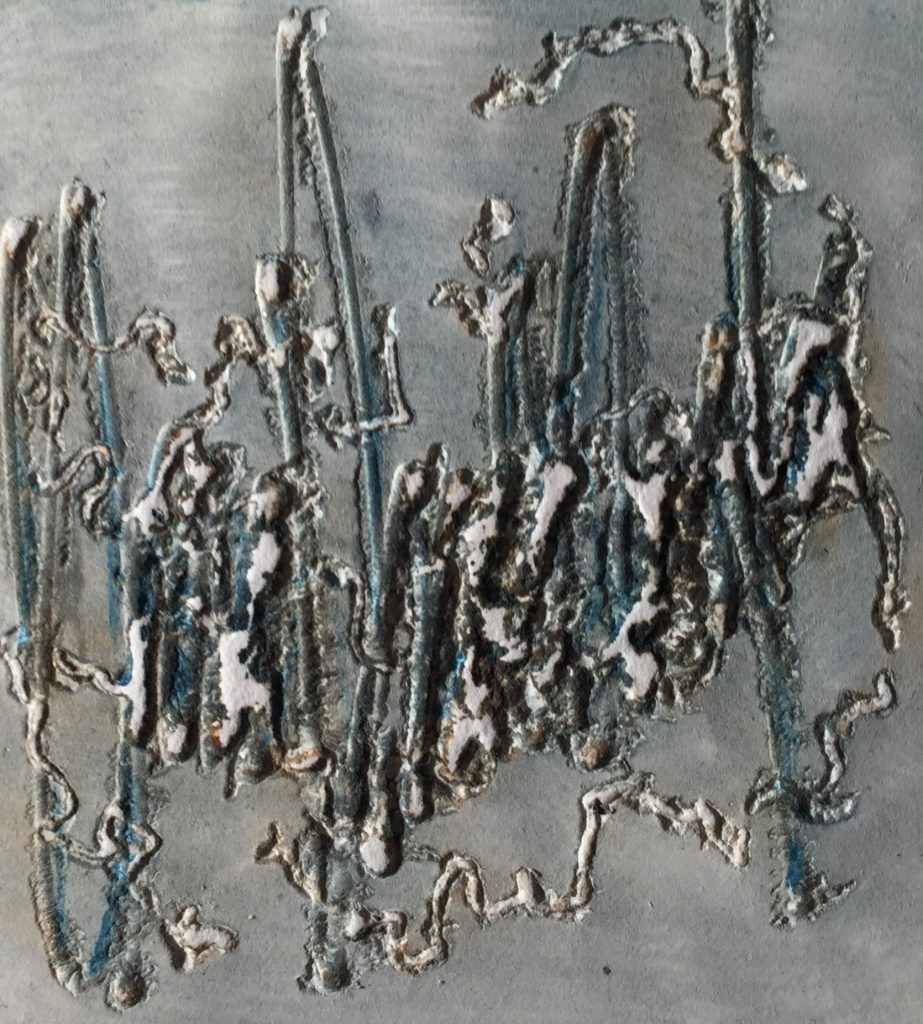 Clare Hall Art Committee presents an exhibition of works in aluminium by Silvano Cattai.
Open for public viewing daily from 10am – 6pm.
Silvano Cattai lives and works in Seravezza (Lucca, Italy). Since the early 1990s Cattai has devoted himself to sculpture, developing his personal research and showing at several European art galleries. In the meantime he has realised monumental and public sculpture around the world.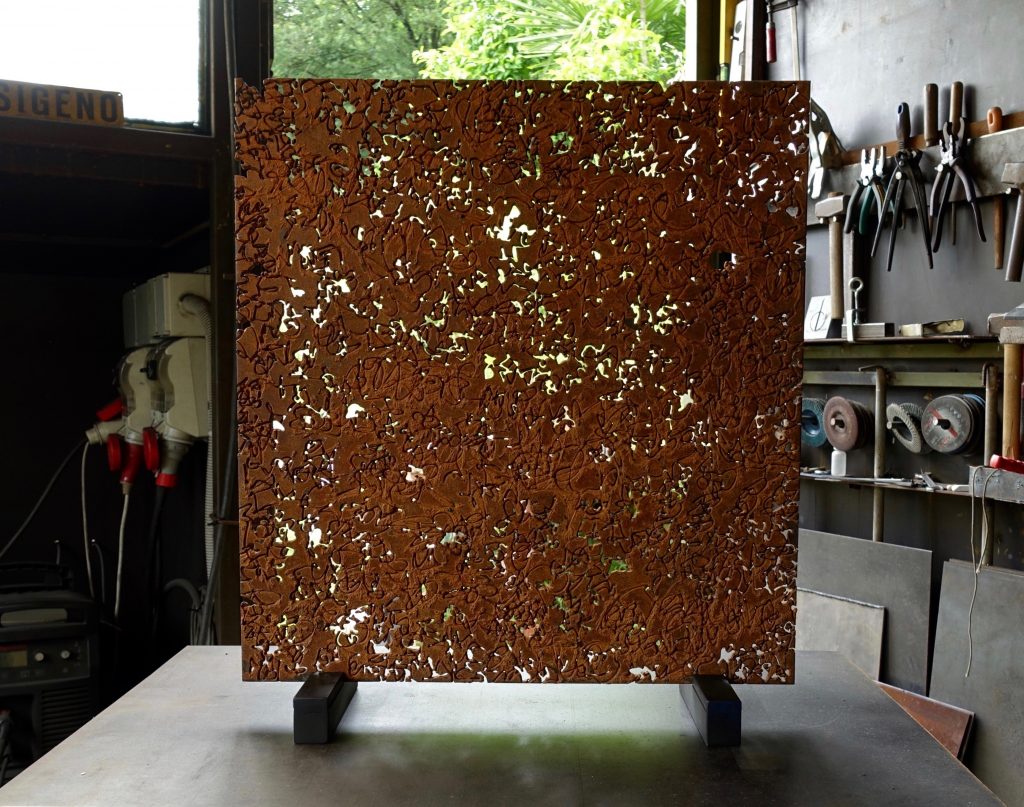 ---
almost unthought represents a bold approach to painting in which the metallic surface manifests as physical, like sculpture, cutting the space and interacting with light. This will be the first time these works have been exhibited.
'I feel these new works are the culmination of all my experience…' says Cattai, 'all the different aspects of art and lighting and filmmaking brought into one.'
In recent years, Cattai has worked primarily as a sculptor, creating over 40 works commissioned by a private collector in Switzerland, 10 of which were monumental, and 18 aluminium paintings. During this period he travelled frequently to Switzerland and rented a small studio in Geneva, where he evolved his technique using plasma to cut steel, then produced prints on paper, using the steel plasma as a matrix. 'I began to see colour in a whole new way,' he says, 'I understood that I was going to become a painter again..
Brush with Fire
Plasma, a working tool that reaches extremely high temperatures in order to cut steel, compelled Cattai to develop a methodology within which he could explore a new way of painting. Having left New York in 1989, where he was a painter and filmmaker, Cattai settled in Pietrasanta near the western coast of Tuscany and began to work exclusively as a sculptor in stone, bronze and metal. His mastery of the plasma-cutting method for steel brought him back again to painting. 'The period of time I spent away from painting allowed me a burst of spontaneity, the unthought gesture.' Aluminium, as a substance, allows Cattai to create a dialogue between sculpture and painting. The lightness of movement, the speed and the urgency of the gesture that he has developed with the plasma are evoked in the immediate and essential application of colours in this new pictorial language.
Learn more about the artist at cattai.net
---
Non-College members can join our events mailing list to be the first to hear about upcoming concerts, exhibitions and lectures at Clare Hall:
---