Clare Hall Colloquium
Date: Tuesday 10 October – Tuesday 28 November 2023, 7.30pm
Location: Clare Hall Meeting Room
Clare Hall's Colloquia provide members of the College – especially (but not exclusively) Visiting Fellows and Life Members – with an opportunity to present their research, whether in its early stages or already published, in a friendly setting. They are a great way to discuss your ideas, meet fellow members and to contribute to our vibrant community.
The Colloquia typically consist of a 30-45 minute presentation followed by discussion. We attract an audience from many different disciplines and post-talk dialogue is often very lively and constructive. Talks are intended to be accessible to a general audience and speakers are requested to avoid unnecessary jargon and obscurantist language. Presentations are intentionally kept 'in-house' with no videoconferencing or recording. The Colloquia take place in term time, 7.30-9.30pm, in the Clare Hall Meeting Room. Refreshments are provided.
Michaelmas 2023 Programme
10 October: Tristan Begg (U. of Cambridge) – Genomic analyses of hair from Ludwig van Beethoven
17 October: Andy Goetz (U. of Denver) – The next transport revolution: sustainable mobility and decarbonisation
24 October: Margaret Miller (U. of Sydney) – The politics of foreign ethnicity in antiquity
31 October: Alfred Hwangbo (Seoul Nat. U. of Sci. & Technol.) – Historic dwellings of Korea: Gangnam Style to Korean Wave
7 November: Jaume Navarro (U. of the Basque Country) – A physicist confronts religious pluralism: Edmund T. Whittaker (1873 – 1956)
14 November: Susana Sánchez Ferro (Autonomous U., Madrid) – The road to Scottish independence: how the law can shape politics
21 November: Evelyn Nallen (Royal Academy of Music; Weaver Ensemble) – Getting to Mars & Venus — recreating the first modern ballet 1717
28 November: Joshua Mostow (U. of British Columbia) – Re-translating the One Hundred Poets: lineation and heternormativity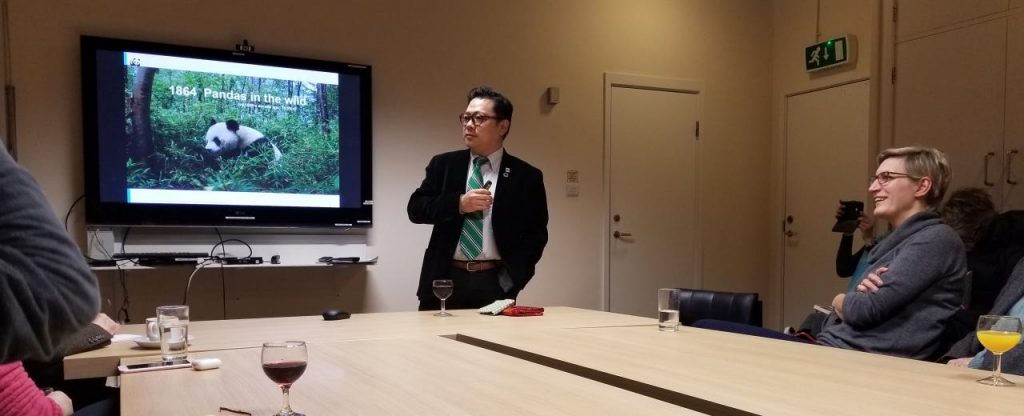 Future Colloquia
Colloquium Convenor, Professor Kevin Edwards, is likely to be looking for speakers for several impending slots for Easter term 2024 (30 April, 7, 14, 21, 28 May). Please let Kevin know if you are interested in joining as a speaker by emailing him via kevin.edwards@abdn.ac.uk and forwarding a holding title; a 2-3 sentence description; and brief details of your Cambridge and home affiliations. An abstract accessible to a non-specialist audience (preferably 75 words or less) will be required prior to the meeting. Prospective speakers should note that there is no budget for travel, accommodation or subsistence.
---
Non-College members can join our events mailing list to be the first to hear about upcoming concerts, exhibitions and lectures at Clare Hall:
---