Fitzwilliam String Quartet, with Kate Read on the viola
Date: Saturday 14 October 2023, 7.30pm
Location: Clare Hall Dining Hall, Herschel Road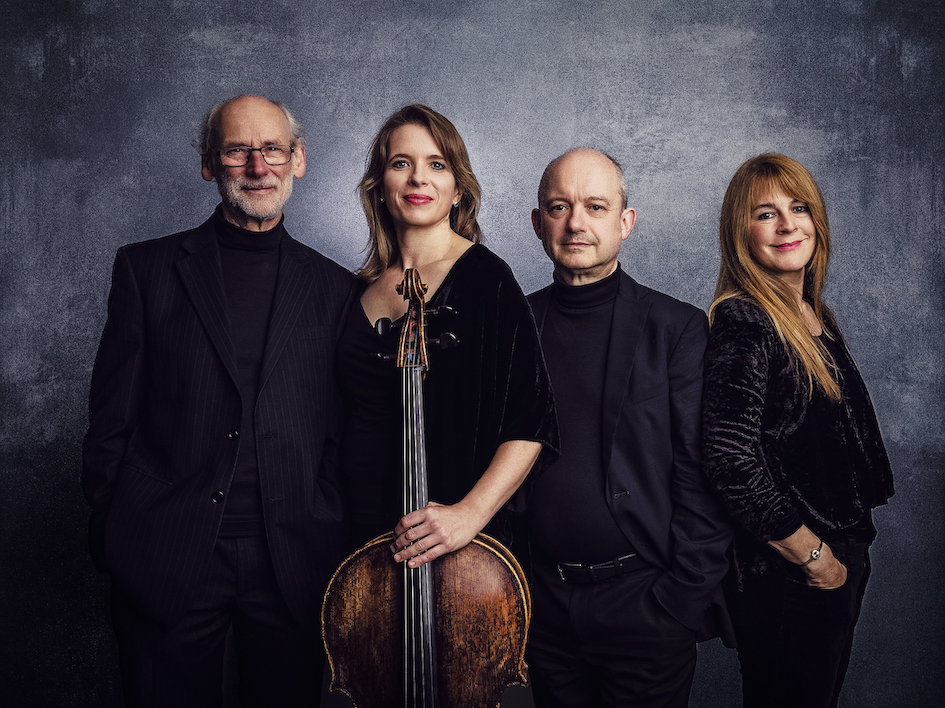 The Fitzwilliam String Quartet is Clare Hall's quartet-in-residence, and is today one of the longest-established string quartets in the world.
Founded in 1968 by four Cambridge undergraduates, the group quickly achieved international recognition as a result of its members' personal friendship with Dmitri Shostakovich and their subsequent championing of his string quartets.
---
Programme
Purcell Dances from Dido & Aeneas/The Fairy Queen
Gibbons The Silver Swan (arr Rathbone)
Jonathan Rathbone More Fools Than Wise (2005)
Biber Passacaglia (solo viola)
Haydn Quartet in E flat, Op.76/6
Mozart Quintet in C major, K.515
String players will often tell you that Mozart's quintets are far more satisfying than his quartets and Haydn's quartets are more satisfying than Mozart's. So this programme allows such views to be judged.
It also enables the quartet to demonstrate its affinity with early music, then it quickly moves into one of the most affecting of the 60+ new works that quartet has introduced, by one of its former members, the director, and transcriber for The Swingles, Jonathan Rathbone.
The concert features violist Kate Read, a member of the Atlantic Quartet, on a tour following the release of her debut solo album, After.
---
Tickets
£20 General Admission, £15 Clare Hall members, £10 students and children – please purchase tickets via Eventbrite.
---
Non-College members can join our events mailing list to be the first to hear about upcoming concerts, exhibitions and lectures at Clare Hall:
---