Fitzwilliam String Quartet concert series 2022/23
Date: Saturday 1 April – Saturday 1 July 2023, 7.30pm
Location: Clare Hall, Herschel Road, Cambridge CB3 9AL
The Fitzwilliam String Quartet is Clare Hall's quartet-in-residence, and is today one of the longest-established string quartets in the world. We are thrilled to present their programme of Clare Hall concerts for 2022/23, with a repertoire of compositions spanning 404 years.
Founded in 1968 by four Cambridge undergraduates, the group quickly achieved international recognition as a result of its members' personal friendship with Dmitri Shostakovich and their subsequent championing of his string quartets.
The playing of the music was absolutely immaculate, with its subtle feeling of style and deep penetration into its content. The intensity with which they played shone through, and musicians and audience alike were caught up in a common extravaganza.

Alexander Kantorov, St Petersburg Times
A review of the first concert of term (on 2 October), tickets for which sold out: 'This was an outstanding concert. The performance of Mendelssohn's 6th quartet was extraordinarily intense and deeply affected the listeners, as comments during the interval made clear.'
There are two remaining concerts in this series: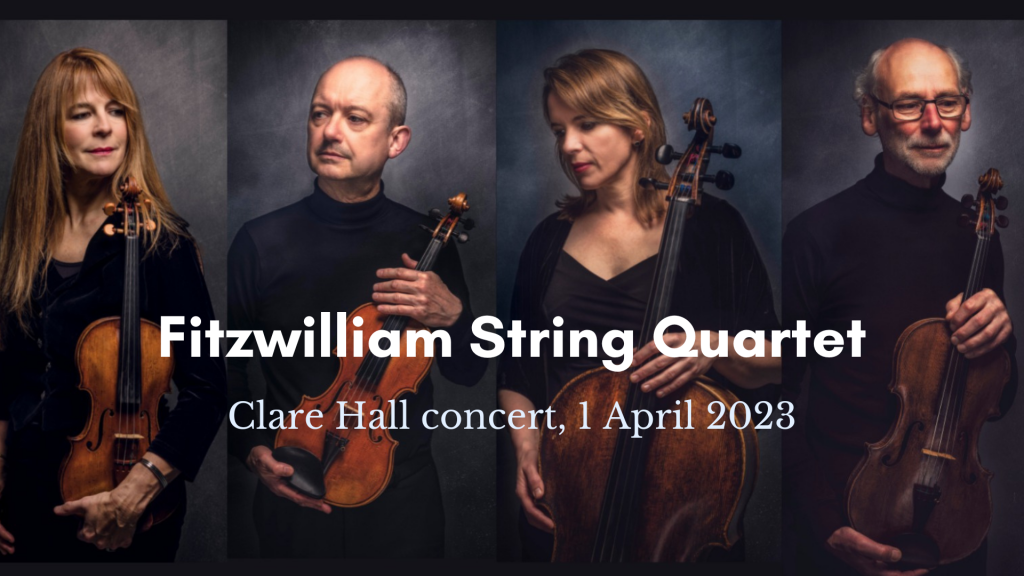 1 April 2023, 7.30pm
Tickets
£20 General Admission, £15 Clare Hall members, £5 students and children – please purchase via Eventbrite:
Programme
Johann Strauss II – Tritsch-Tratsch Polka, Op.214; Pizzicato Polka (1870, with Josef Strauss)
Mozart – Quartet in A major, K.464
Tchaikovsky – Quartet No.3 in E flat minor, Op.30
Johann Strauss in tandem with Russian music…? Correct! By 1856 the Vauxhall Pavilion at Pavlovsk was no longer attracting St Petersburg society. They looked to Vienna instead, so Strauss appeared there each summer from 1856 to 1865, with additional visits in 1869 and 1886. These Russian summers gave rise to many of his best-loved compositions, notably tonight's Tritsch-Tratsch. It was on 30 August 1865 that the first ever public performance of a work by Tchaikovsky took place there, when Strauss conducted his infectious Characteristic Dances; but ten years later the great Russian had already composed the last of his three string quartets – dedicated to his friend Ferdinand Laub, who had led the first performances of both its predecessors, it says a great deal for the violinist that he should provoke so eloquent and impassioned an epitaph in its extraordinary Andante funebre. It is well known that Mozart was the composer Tchaikovsky most loved and revered, but he was not alone: Haydn himself said to Mozart's father Leopold, 'I tell you before God, as an honest man, that your son is the greatest composer I know, either personally or by name' – this after both Masters had taken part in two of the six new quartets dedicated to him, of which K.464 is the fifth.
1 July 2023, 7.30pm
Tickets
£20 General Admission, £15 Clare Hall members, £5 students and children – please purchase via Eventbrite:
Programme
Grainger – Molly on the Shore (1907/11)
Delius – Late Swallows (1916)
Liz Dilnot Johnson – Tide Purl (2013)
Jeremy Thurlow – Fantazia (2009)
Jessie Montgomery – Strum (2006/12)
Elgar – Piano Quintet in A minor, Op.84 – with Patrick Hemmerlé
Following on from the first half of our 5 February concert, we now devote a whole concert to, well, if not English composers, then English speaking ones! That embraces Jessie Montgomery from New York and Percy Grainger from near Melbourne – although he too eventually became an American citizen, but not before spending many years in the British Isles – busily collecting folk tunes (this one is from Cork). On the other hand, his dear friend and mentor Frederick Delius moved away from Bradford to Florida, and eventually to a quiet riverside village near Fontainebleau, where most of his greatest music was composed. That did not include his 1916 string quartet, written while exiled to England by the First World War. This exquisite tone poem in miniature is its slow movement, in which he gives vent to the nostalgia of his far away garden in France. It is deeply touching that Elgar – though never close to Delius – chose to visit the stricken composer there, towards the end of both their lives (they died within four months of each other, in 1934). However, the piano quintet of 1918 does share a certain nostalgia with the expressivity of his future friend: '…it is strange music, I think I like it, but it's ghostly stuff' (to be revealed on 1 July…). Finally, into the present century, we find both Montgomery and Thurlow dancing energetically: she explains the title of her increasingly popular work, 'The strumming pizzicato serves as a texture motive and the primary driving rhythmic underpinning of the piece'. Jeremy's Fantazia was the third of the four pieces he has written for us (so far…): 'In this little [tribute to Henry Purcell] I have taken as my starting point the vigorous dancing rhythms of [his] allegros'. Finally, one of our dearest composer friends (dating back to 1998), Liz's Tide Purl is a characteristically delicate evocation of 'the play of light on sand as river water flowed onto the beach one evening at Druidstone in Pembrokeshire'.
Useful information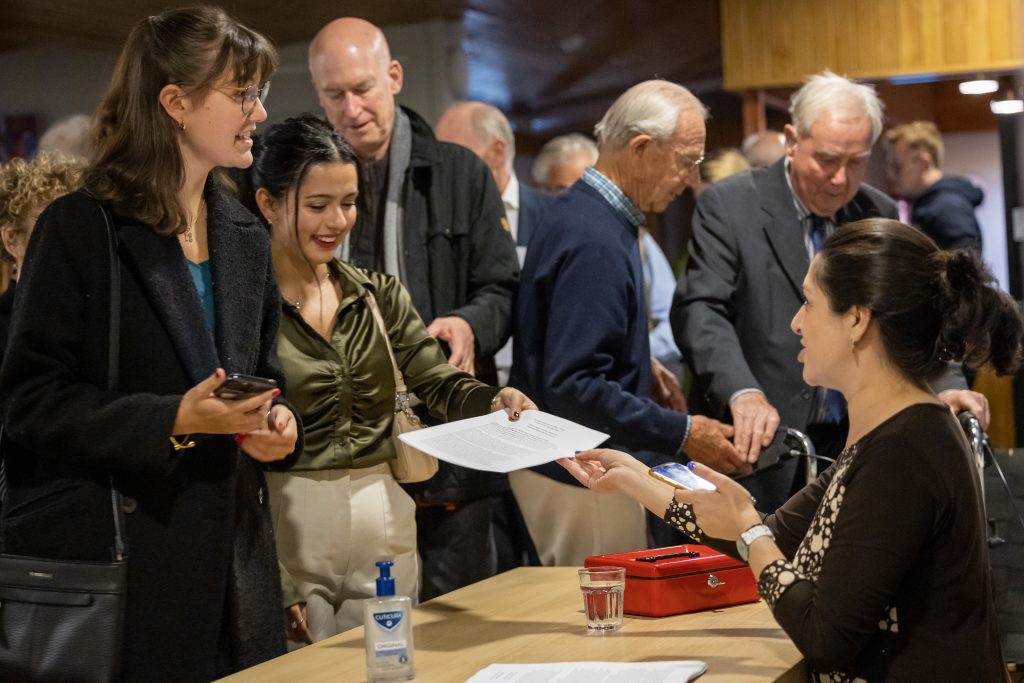 ---
Non-College members can join our events mailing list to be the first to hear about upcoming concerts, exhibitions and lectures at Clare Hall:
---