Intimate Engagements concert: Thomas Kelly
Date: Saturday 5 November 2022, 7.30pm
Location: Clare Hall, Herschel Road, Cambridge CB3 9AL
During his concert on Saturday 5 November 2022, Thomas Kelly played Brahms – Variations on a Theme by Schumann, opus 9; Beethoven – Eroica Variations, opus 35; and Schumann – Symphonic Etudes in Variation form, opus 13, putting into perspective three works belonging to the genre of themes and variations.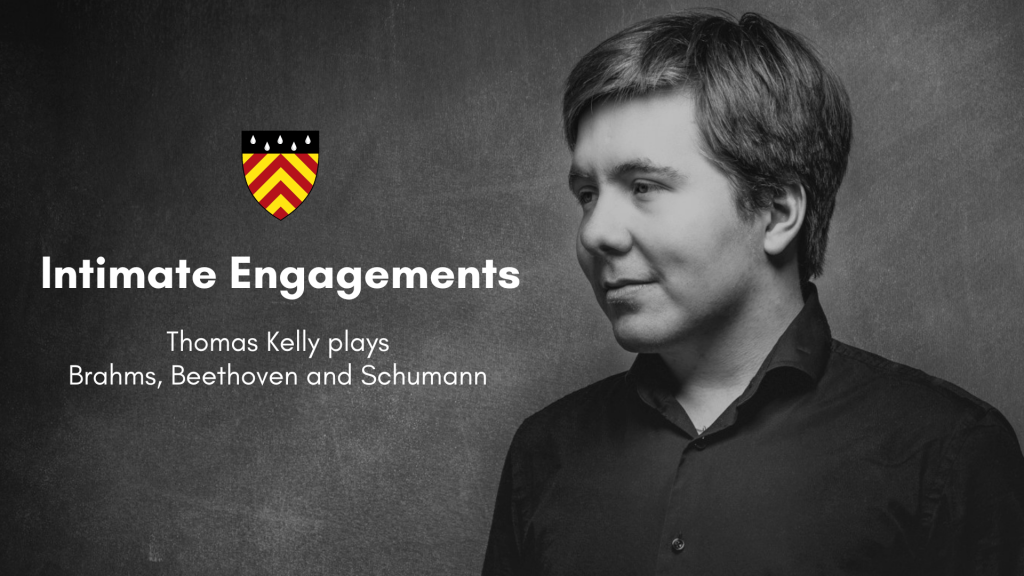 Ahead of the concert, the Music Committee shared:
'Thomas Kelly is an extremely gifted young musician who has emerged on the international scene. A laureate of the Leeds and Hastings competitions, he is known both for his formidable abilities at the keyboard and his thoughtful interpretations.'
Photo highlights: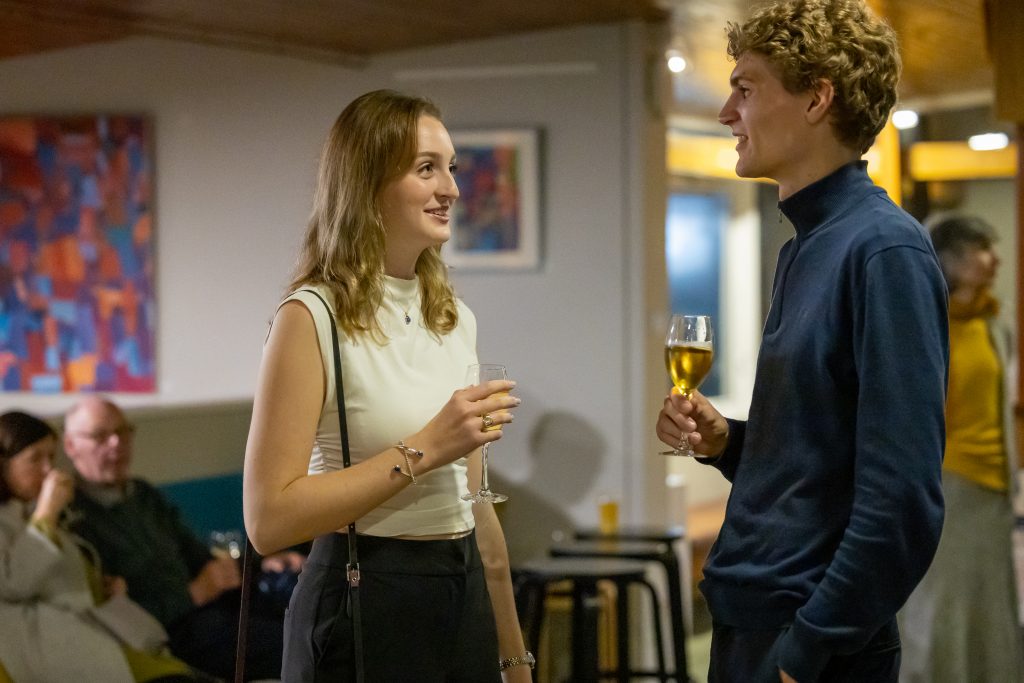 Intimate Engagements is a chamber music series in which outstanding musicians accompany their performances with informal presentations, sharing with the audiences their musical journey of the programme performed. The series started in 2008 and has since then established itself as a uniquely enjoyable and stimulating contribution to musical life in Cambridge.
---
Non-College members can join our events mailing list to be the first to hear about upcoming concerts, exhibitions and lectures at Clare Hall:
---