Julian Jacobson concert
Date: Saturday 15 October 2022, 7.30pm
Location: Clare Hall, Herschel Road, Cambridge CB3 9AL
Clare Hall, University of Cambridge, presents a concert by Julian Jacobson – one of the UK's most creative and distinctive pianists – who will play a selection of works by Haydn, Weber and Beethoven on 15 October.
Julian Jacobson enjoys a distinguished career as pianist, composer, writer, teacher and conductor. Trained classically at the Royal College of Music, London (where he now teaches, as well as at the Royal Birmingham Conservatoire) and Oxford University, he was also the inaugural pianist of the National Youth Jazz Orchestra of Great Britain.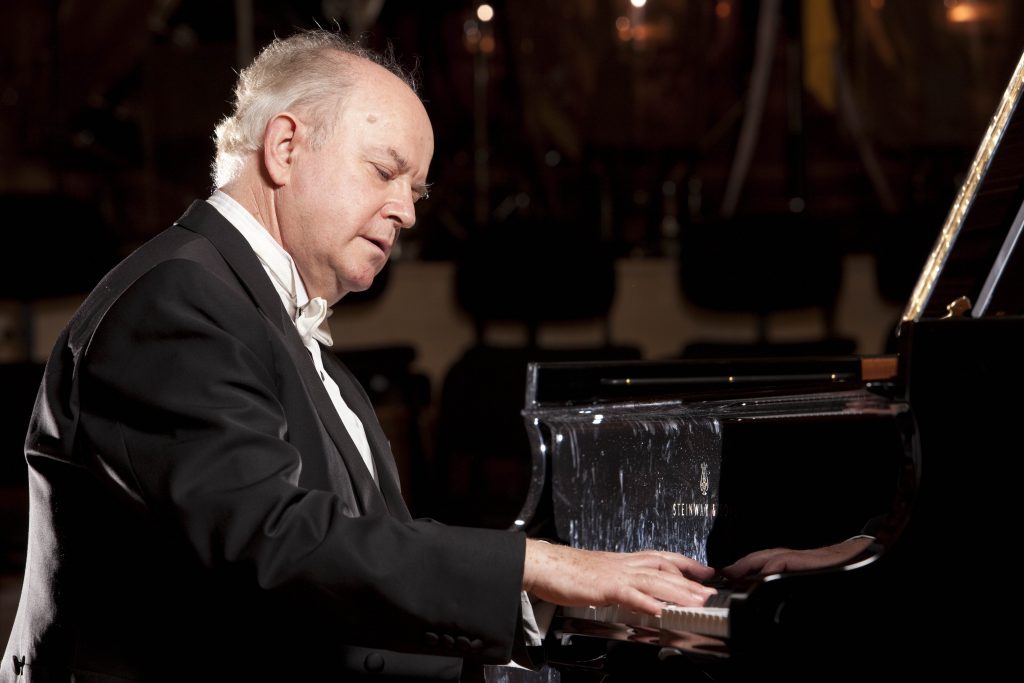 Programme
Haydn – Variations in F minor HOB.XII:6
Weber – 2nd Sonata in A flat Major opus 39
Beethoven – Sonata opus 31 number 3 (the Hunt)
About the musician
Julian has performed in more than forty countries on five continents. Frequently appearing in China, he is Guest Professor at Xiamen University, and gives masterclasses internationally. A large and varied discography includes rarities such as the four sonatas of Carl Maria von Weber and the Violin Sonatas of Georges Enesco.
He is Chairman of the Beethoven Piano Society of Europe and is in the process of recording the 32 sonatas. In 2004 and 2013 he made history by performing all the sonatas from memory in a single day. He will repeat this 'marathon' performance on 12 November 2022 in London and 18 November 2022 in Uruguay to mark his 75th birthday. Julian has composed several film and TV scores including To the Lighthouse and We Think the World of You, as well as instrumental pieces and songs. His virtuoso transcriptions for piano duet of Gershwin's An American in Paris and Second Rhapsody, published by Schott/Bardic Edition, have received rave reviews; Julian recorded them in August for the SOMM label with his duo partner Mariko Brown.
Tickets
£20 General Admission, £15 Clare Hall members, £5 students and children. Available via Eventbrite.
Useful information
---
Non-College members can join our events mailing list to be the first to hear about upcoming concerts, exhibitions and lectures at Clare Hall:
---