A piano concert by Patrick Hemmerlé
Date: Saturday 10 June 2023, 7.30pm
Location: Clare Hall, Herschel Road, Cambridge CB3 9AL
Join Clare Hall for a summer evening concert by Patrick Hemmerlé, Musician in Residence at Clare Hall.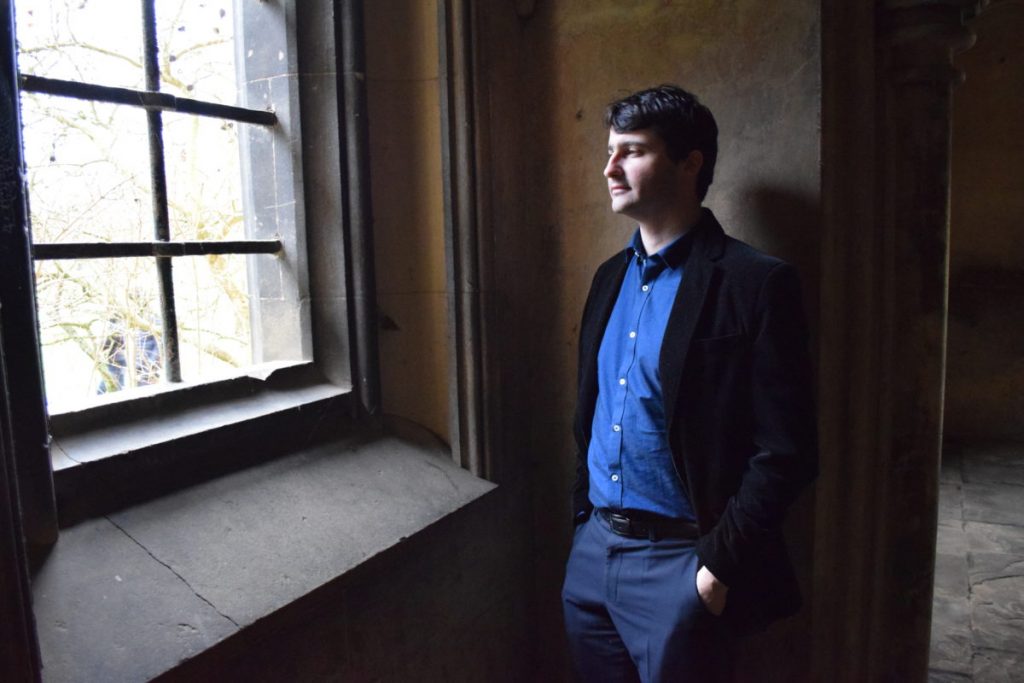 Programme
Mozart: B minor Adagio K540
Liszt: B minor Sonata
Lyapunov: 7 Transcendental Etudes opus 11 (Berceuse, Ronde des Fantômes, Terek, Nuit d'Eté, Harpes Eoliennes, Ronde des Sylphes, Lesginka)
Tickets
£20 General Admission, £15 Clare Hall members, £5 students and children – please purchase via Eventbrite:
About the musician
Patrick Hemmerlé
Acclaimed for the originality of his concert programmes and the depth of his interpretations, Patrick Hemmerlé is a French pianist living in England. He is Clare Hall's Musician-in-Residence and is Artistic Director of the Intimate Engagements concert series. Patrick's vast repertoire encompasses a large body of works, including the 24 Chopin Etudes and the 48 Bach Prelude and Fugues, which he often plays in concert. He is also a strong advocate of the music by lesser-known composers, whom he often introduces to the public, either in concert, in CDs, or on his YouTube channel.
Recent engagements have taken Patrick to New York, Berlin, Paris, Vienna, and Prague, and China, as well as many festivals and music societies in England. He has published 5 CDs, which have been well received by the international press. His latest recording project, to be issued in 2023, is a pairing of Bach's Well Tempered Clavier and Fischer's Ariadne Musica. His musicological knowledge and his capacity to clarify complex musical concepts means he is in demand as a lecturer. He has given talks for Cambridge University. Since 2021, he has been Artistic Director of Clare Hall's Intimate Engagements series.
Patrick is laureate of international competitions of Valencia, Toledo, Epinal, Grosseto, and CFRPM in Paris. He was trained in Paris at the Conservatoire (CNR), under the tuition of Billy Eidi. He has also had lessons with Graham Scott, Ventsislav Yankoff, Eric Heidsieck and Joaquin Soriano.
Useful information
---
Non-College members can join our events mailing list to be the first to hear about upcoming concerts, exhibitions and lectures at Clare Hall:
---