2022 Annual Race Equality Lecture: Beyond Buzzwords: Opening the Anti-Black Box of Technology & Society
Date: Wednesday 2 November 2022, 5.30pm
Please note that this is a University-run event, not organised by Clare Hall. We are sharing it on our website as it will be of interest to many of our members – especially as Professor Benjamin gave a lecture within the Tanner Lecture series in 2021.
This year the University of Cambridge's Race Equality Lecture will be given by Professor Ruha Benjamin from Princeton University, and hosted by Professor Kamal Munir, Pro-Vice-Chancellor for University Community and Engagement. Professor Benjamin gave the Obert C. Tanner Lecture on AI and Human Values 2021.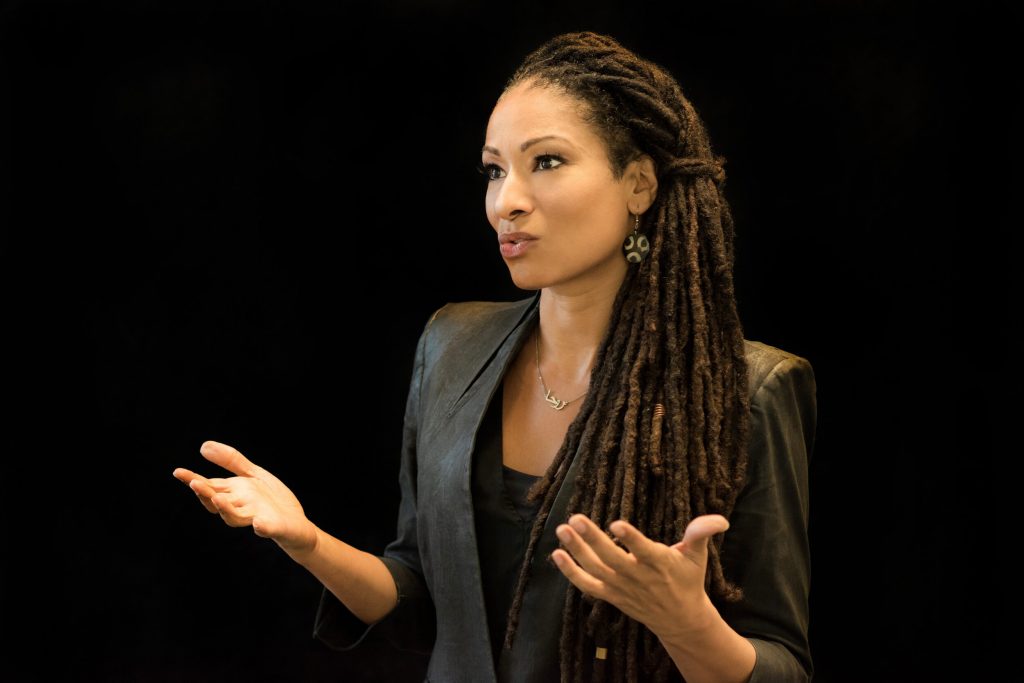 Synopsis – Beyond Buzzwords: Opening the Anti-Black Box of Technology & Society:
'From workplace automation to healthcare algorithms, technology has the potential to hide, speed, and deepen discrimination and amplify inequities, while appearing neutral and even benevolent when compared to racist practices of a previous era. In this talk, Ruha Benjamin takes us into the world of biased bots, altruistic algorithms, and their many entanglements, and provides conceptual tools to decode tech promises with historical and sociological insight. Drawing on her most recent book, Viral Justice, Ruha also introduces a microvision of change – a way of looking at the everyday ways people are working to combat unjust systems and building alternatives to the oppressive status quo. Born of a stubborn hopefulness and grounded in social analysis, she offers a principled and pragmatic approach to fostering a more just and joyful world.
Ruha Benjamin is Professor of African American Studies at Princeton University, founding director of the Ida B. Wells Just Data Lab, author of the award-winning book Race After Technology: Abolitionist Tools for the New Jim Code and the recently published book, Viral Justice: How We Grow the World We Want among other publications. Her work investigates the social dimensions of science, medicine, and technology with a focus on the relationship between innovation and inequity, health and justice, knowledge and power. Ruha is the recipient of numerous awards and fellowships including from the American Council of Learned Societies, National Science Foundation, Marguerite Casey Foundation Freedom Scholar Award, and the President's Award for Distinguished Teaching at Princeton.'
---
Non-College members can join our events mailing list to be the first to hear about upcoming concerts, exhibitions and lectures at Clare Hall:
---