Light. Time. Space. – an exhibition of photographs by Robin Stemp
Date: Friday 20 January – Thursday 2 March 2023
Location: Clare Hall, Herschel Road, Cambridge CB3 9AL
Details: Open daily from 10am - 5pm; admission free
Clare Hall Art Committee is delighted to present recent work by Robin Stemp. Robin is a Cambridge-based photographer who captures enigmatic still lifes and unpopulated interiors, as well as unusual aspects of the built environment seen on her travels. Her work is calm and restrained, suggesting narratives which are open and inconclusive. The scenes seem to draw the viewer in, imaginatively, and invite interpretations from the individual's personal experience.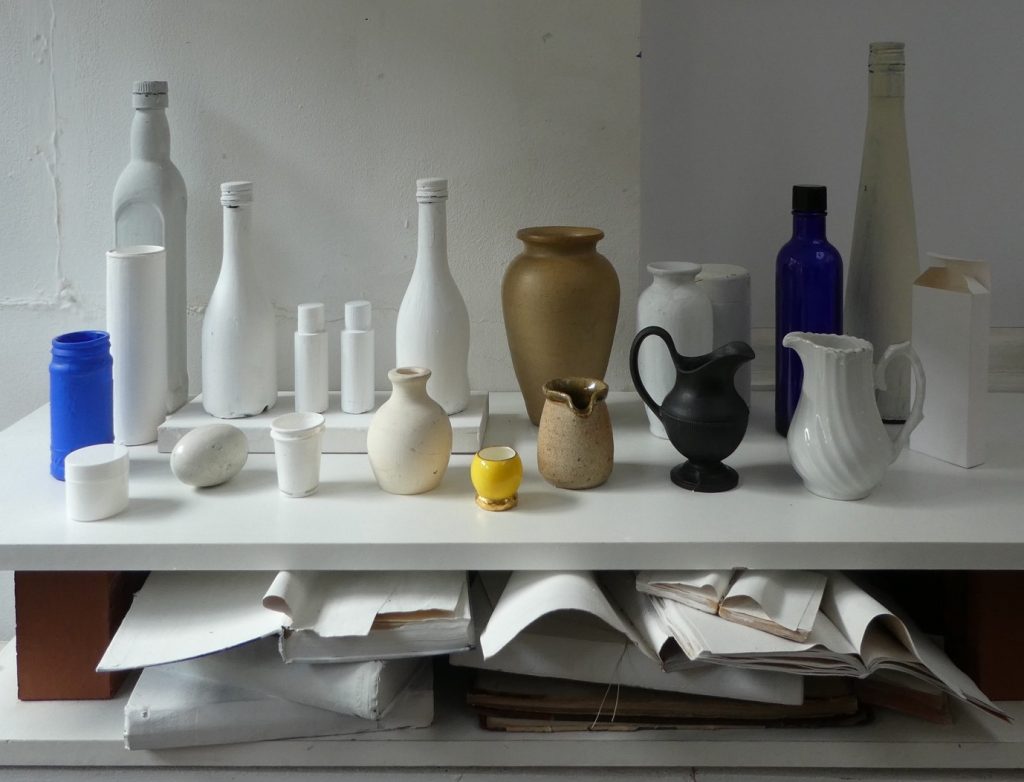 The artist writes: 'Originally a painter, I was seduced into photography in the early 2000s and I love the camera and working with a computer. However, I still think as a painter and so my images are quite painterly, and any influences are not from photographers but from painters such as Vilhelm Hammershoi with his interiors, in their spare simplicity, and Giorgio Morandi with his resonant still lifes.
Because I want large, almost empty rooms to photograph and we live in a small house, I create my own, and these have to be in miniature. I aim to evoke an atmosphere – sometimes one of silence, peace, or something about to happen. Usually, these interiors are in my studio, but they can be moved and taken to the coast or the country. I have returned to painting by making backgrounds – usually the sea – and the painted scene and the miniature interior, or actual still life objects are juxtaposed in the same frame, with the view often seen through an open window.
If I have to sum up the one essential point of my work, I would say it is the light and the timing of that light. Light and time and the idea of something happening. Not last week, not tomorrow, but now, today, this minute. At other times, maybe, the mood is one of expectancy – is someone about to come into the room and sit on the single chair – or have they just left? This applies even to a painted background – something entirely artificial – the light is still a creator of mood and atmosphere.'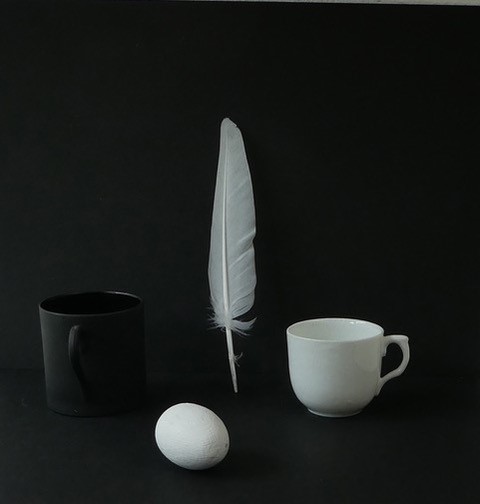 ---
Useful information
Accessibility details: full step-free access, accessible toilet, lift. For accessibility queries, please email our Porters.
For media enquiries, please email Katherine Selby, Communications and Marketing Manager. Any other queries can be directed to Fiona Blake, Secretary of Clare Hall Art Committee.
Discover more about art at Clare Hall via this page.
---
Non-College members can join our events mailing list to be the first to hear about upcoming concerts, exhibitions and lectures at Clare Hall:
---