Summer Remixer
Date: Sunday 25 June 2023, 4pm
Location: Richard Eden Suite
Please join us at the Summer (Re)mixer ​on Sunday 25th June, between 4pm-7pm in the Richard Eden Suite (West Court). Students, fellows and families are all welcome to this "unConference"!
The goal is to encourage communication (and maybe even collaborations) across topics, disciplines and roles, all in a relaxed and informal environment. We will be offering some food and drinks to go with the hopefully sunny weather.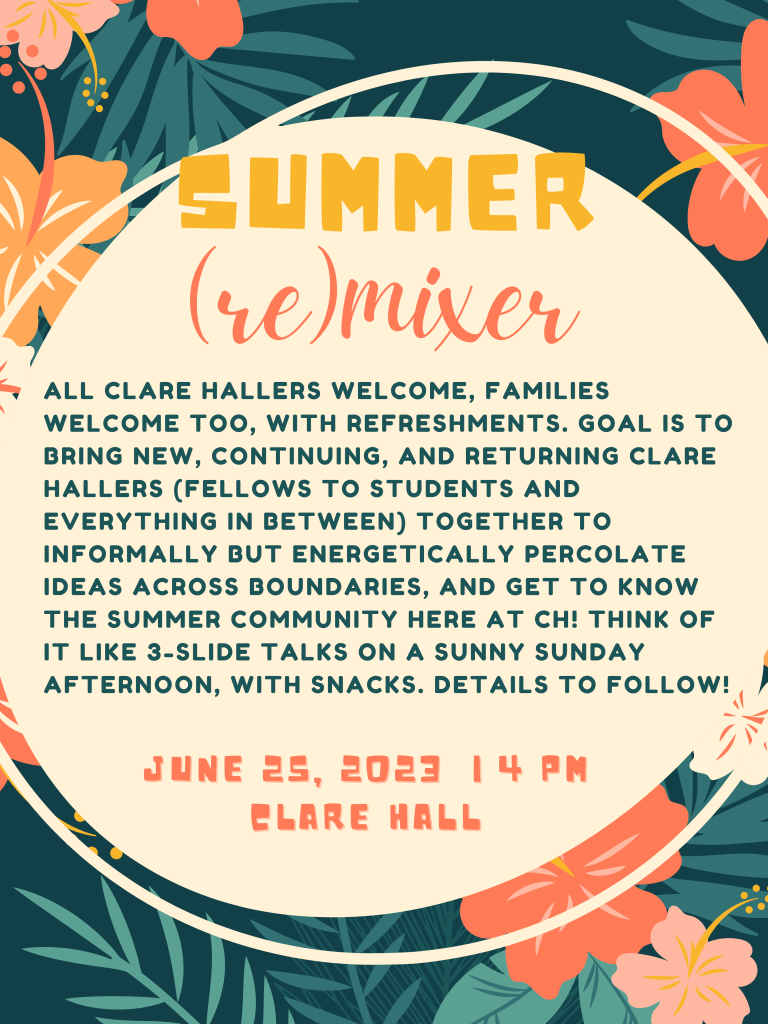 Please fill out this form if you are interested in the event so we can have an idea of numbers. Thank you!
Looking forward to seeing you all soon!
---
Non-College members can join our events mailing list to be the first to hear about upcoming concerts, exhibitions and lectures at Clare Hall:
---