The Tanner Lecture on Artificial Intelligence and Human Values 2021
Date: Monday 18 October 2021

Black Mirror: Race, AI and Inequity in the 21st Century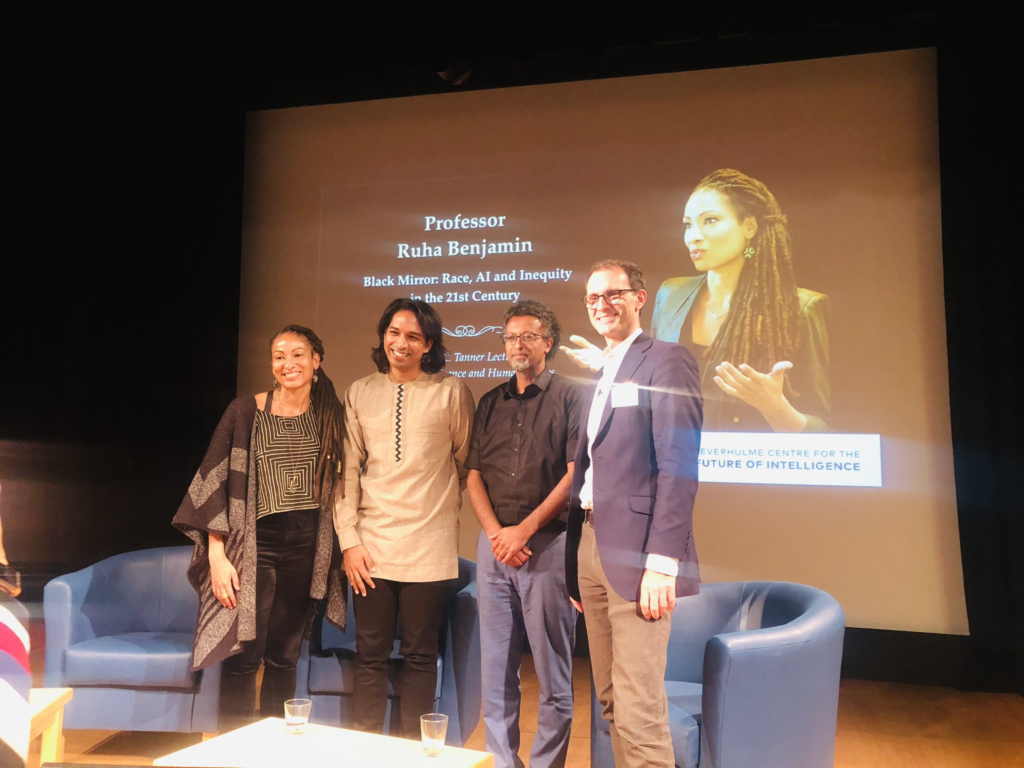 In October 2021, Ruha Benjamin, Professor of African American Studies at Princeton University, gave the Obert C. Tanner Lecture on Artificial Intelligence and Human Values at Robinson Auditorium, followed by respondents Dr Shakir Mohamed, Dr Mónica G. Moreno Figueroa and Professor Sennay Ghebreab.
Synopsis
From everyday apps to complex algorithms, technology has the potential to hide, speed, and deepen discrimination, while appearing neutral and even benevolent when compared to racist practices of a previous era. In this talk, Professor Ruha Benjamin examines biased bots, altruistic algorithms, and their many entanglements, and provides conceptual tools to decode tech promises with historical and sociological insight. She also considers how race itself is a tool designed to stratify and sanctify social injustice, and challenges us to question not only the technologies we are sold, but also the ones we manufacture ourselves.
Explore further lectures and talks from Clare Hall on this page.
---
Non-College members can join our events mailing list to be the first to hear about upcoming concerts, exhibitions and lectures at Clare Hall:
---