Alumni Festival at Clare Hall explores the implications of AI for healthcare
We were delighted to host a discussion on Artificial Intelligence as part of the University's 2023 Alumni Festival, which brings together alumni from around the world to discover the latest fascinating research and reconnect with fellow alumni.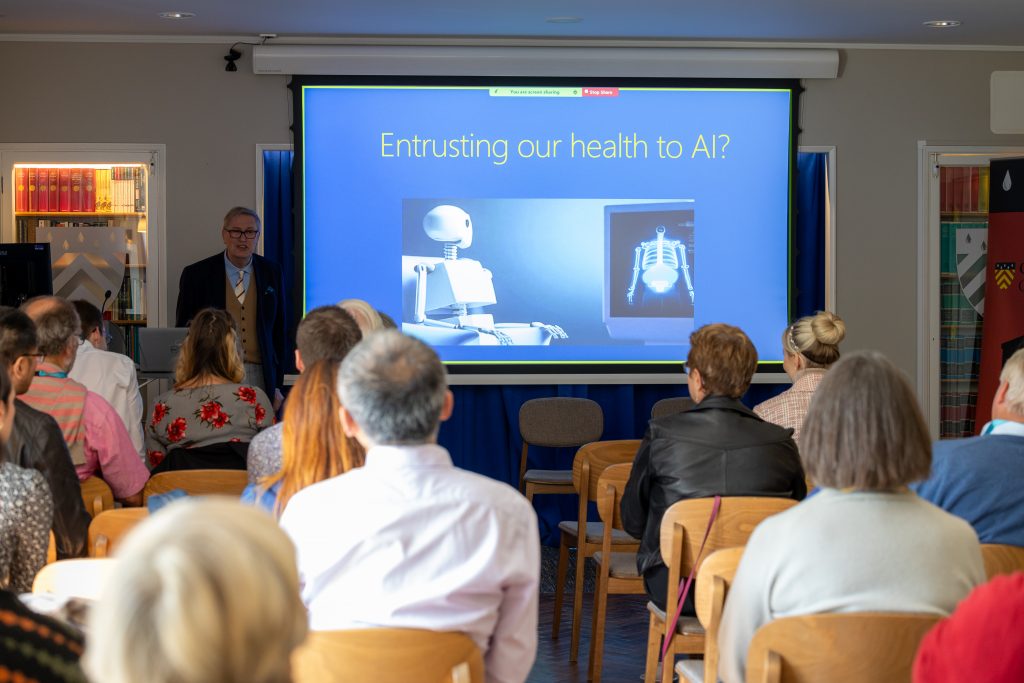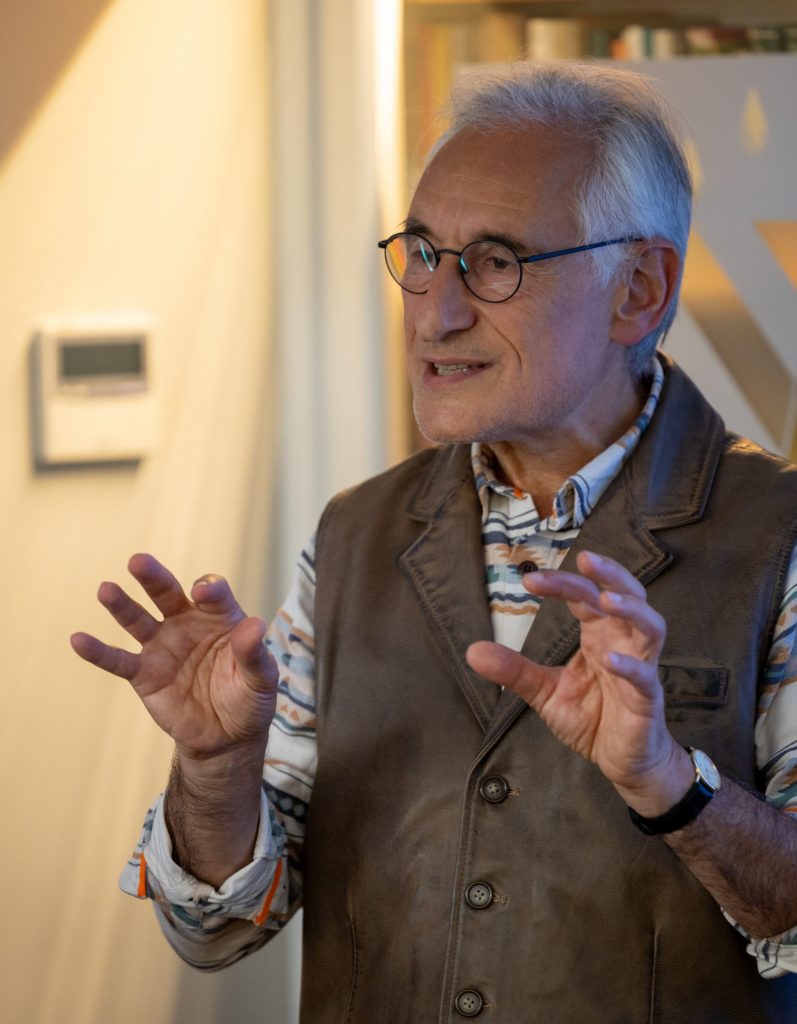 On the 23rd of September, Clare Hall welcomed a full audience in the Richard Eden Suite for a conversation about whether AI can transform healthcare in the 21st century, and whether we should trust it. The discussion was opened with an introduction by President Alan Short, followed by Andrew Blake, Professorial Fellow in Machine Intelligence at Clare Hall.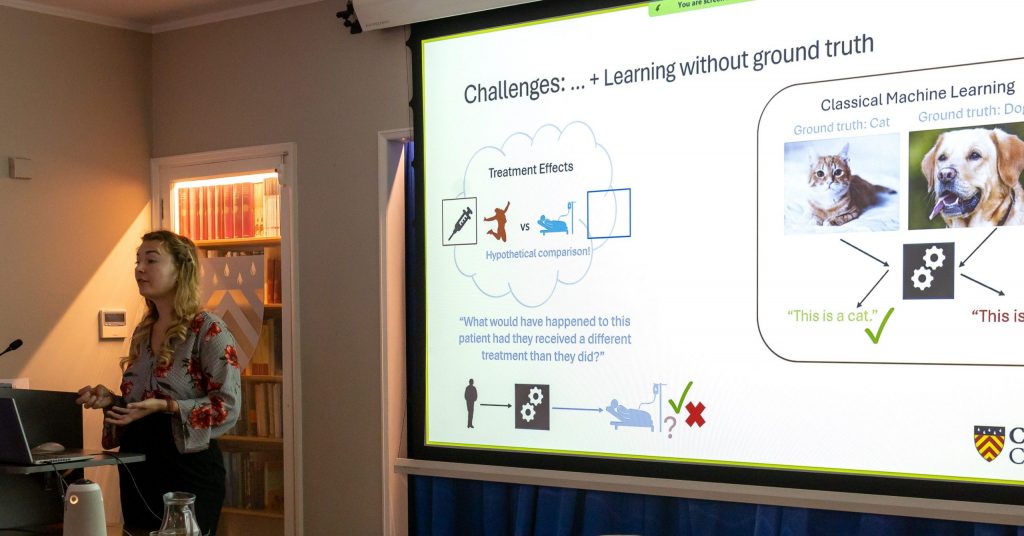 Other speakers included Clare Hall students who have studied for Doctorates at the University of Cambridge. Alicia Curth, a final-year PhD student working in Machine Learning for healthcare, spoke about the challenges and opportunities of using AI to tailor medical treatments to individuals.
Joining by Zoom from the other Cambridge in Massachusetts was Srijit Seal, a final-year PhD student in Chemistry. He recently started a new position at the Broad Institute of MIT and Harvard as a research associate, and spoke about using machine learning for drug discovery.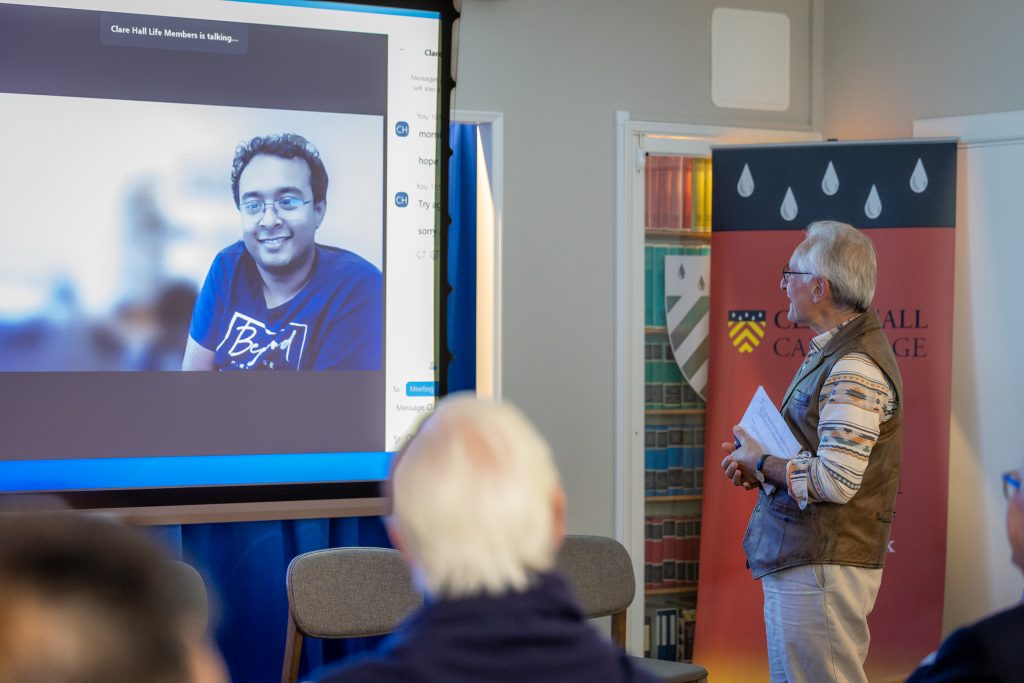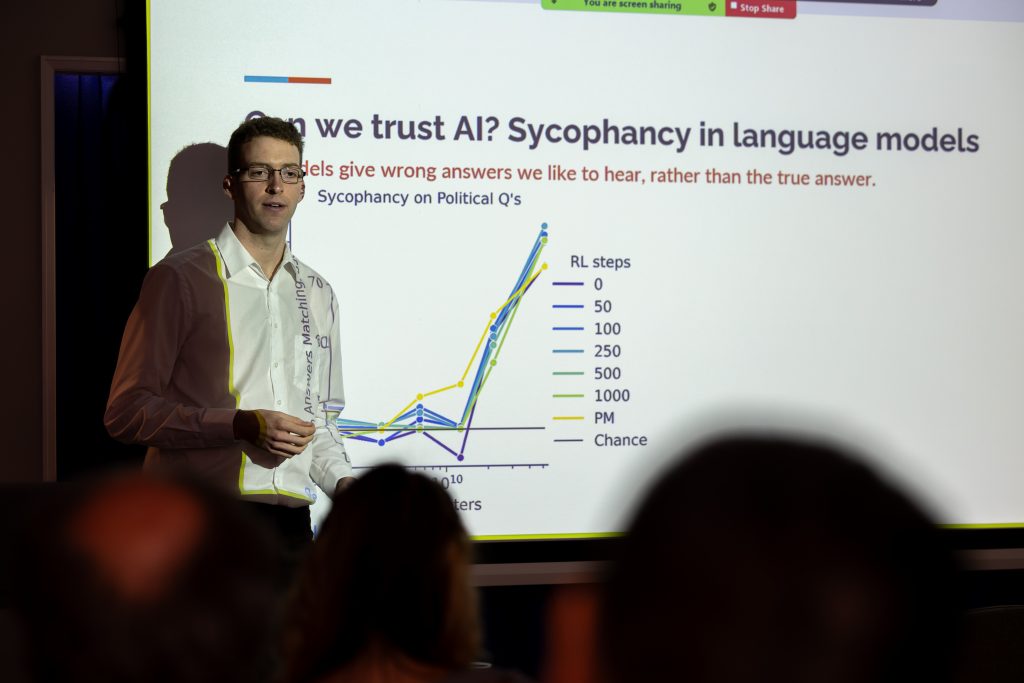 The final speaker was Stefan Heimersheim, a final-year PhD student in Astronomy and a SERIMATS scholar researching Mechanistic Interpretability of Transformers and AI Alignment. Stefan spoke about the ability to trust AI as a medical assistant, and the extent to which we understand their functions.
We thank the speakers and attendees who contributed to a wonderful event, and look forward to hosting similar events for alumni in the near future.