Fat tissue and Anatomy: Dr Helene Scott-Fordsmand giving Cambridge Festival talk
Dr Helene Scott-Fordsmand, a Research Fellow of Clare Hall, will share a talk for the Cambridge Festival on 24 March, addressing anatomical selectiveness and the inverse relationship between making and undoing 'the anatomical body' and the real human body.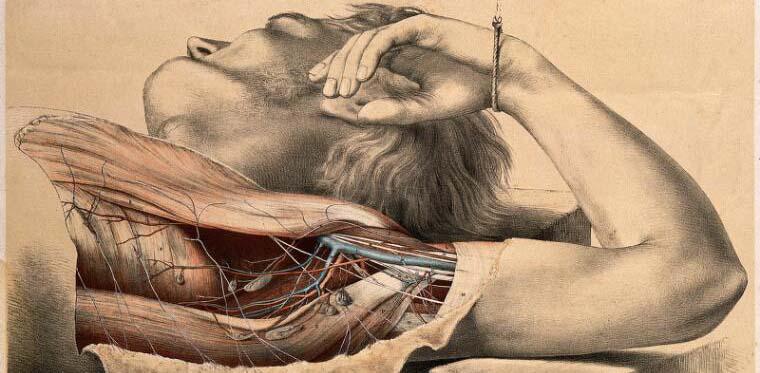 Juxtaposing a variety of anatomical presentations with insights from anthropological fieldwork in a university dissection hall, Dr Scott-Fordsmand will take fat tissue as an illuminating focal point. She'll demonstrate how 'the anatomical body' is marked by the absence of fat, while in contrast the interaction with real human bodies in the dissection hall is marked by a dominant material presence of fat, revealing the donated bodies as 'more-than-models' to students. Through these stories of fat tissue and anatomy, the talk aims to provide the audience with a better sense of their own bodies, and the complex relations between anatomical knowledge and bodies.
Learn more and book tickets for the talk at festival.cam.ac.uk/events/sticking-fat-makings-and-undoings-anatomical-body
Dr Helene Scott-Fordsmand is a postdoctoral researcher at the Department of History and Philosophy of Science on a Carlsberg Foundation Internationalisation grant. She works on the project 'Diagnosing bodies in a messy reality' which explores the role of medical classification in clinical inquiry and the contrast between idealised categories and 'messy' human bodies. Dr Scott-Fordsmand works as a philosopher on questions and topics related to unruly moments of medical inquiry, particularly within anatomical and orthopaedic contexts. She draws on methods from anthropology and science and technology studies, and she has collaborated with clinicians and artists on research, creative writing, and exhibition projects.
The Cambridge Festival runs from 17 March – 2 April 2023; find further details via festival.cam.ac.uk/events
Connect with Helene on Twitter: