Annual Clare Hall Cricket Match
You are warmly invited to the Annual Clare Hall cricket match between the President's XI and the Clare Hall Students to be held on Wednesday 21st June at the Leckhampton cricket ground, off Cranmer Road, from 1.30 pm.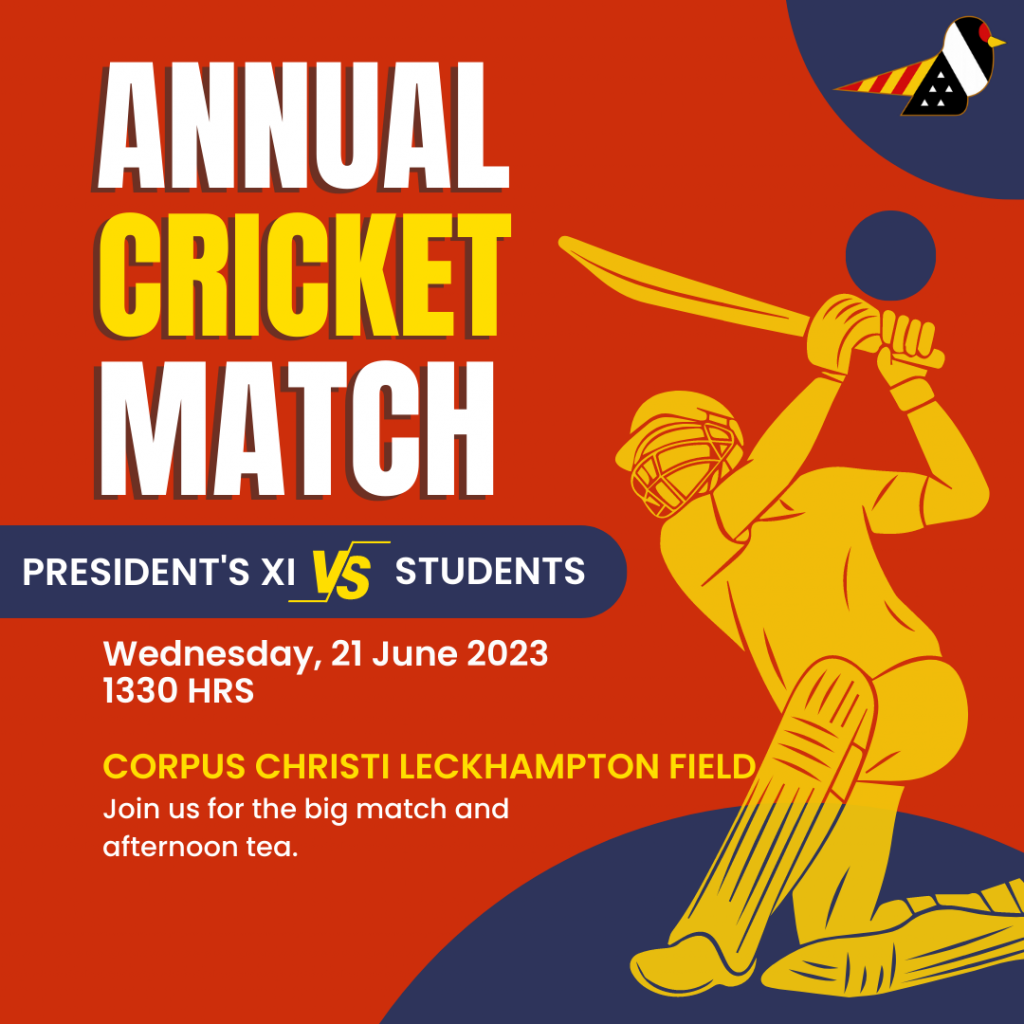 All College members are welcome to come along and watch, there will also be a traditional afternoon tea served.  This is one of the most enjoyable events in the College calendar, and we hope to draw another large crowd this year so come along for an afternoon of cricket in pleasant surroundings with good food and great company.
If you would like to get involved with cricket in Clare Hall, please email cricket@clarehall.cam.ac.uk. New players are always welcome, no experience needed!
Directions: MAP On the map, the venue is listed in the bottom left of the screen as 'Corpus Christi College Sports Ground'.