Cambridge Festival: Clare Hall members to tackle key issues of digital era
Several Clare Hall members are involved in this year's interdisciplinary Cambridge Festival, which will run from 31 March-10 April with a mixture of online, on-demand and in-person events, covering all aspects of the world-leading research happening at Cambridge.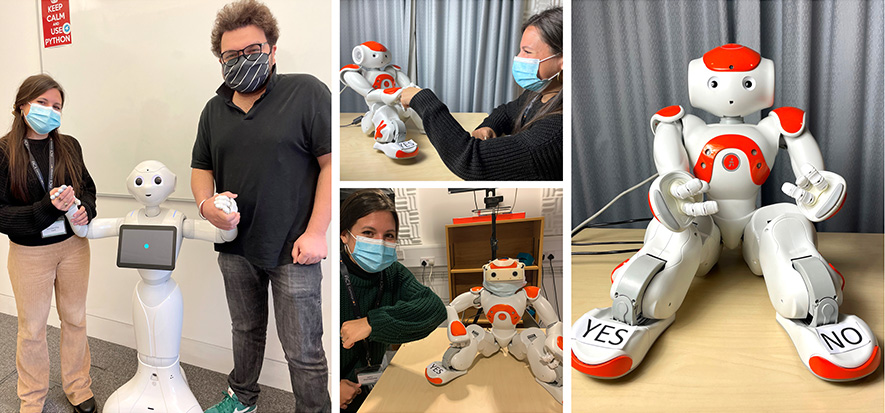 2022's festival focuses on the impacts of our ever-increasing dependence on technology. Below is a selection of events featuring Clare Hallers, including Professor Lord Martin Rees (Honorary Fellow of Clare Hall and Astronomer Royal), and Research Fellows Professor Li Su and Dr Ems Lord. Booking is open now across the festival programme.
Dynamic Structures: Earthquakes and Wind Power
19 March, 10am-4pm
Callum White, a student specialising in Sustainable Digital Concrete at Clare Hall, is running an event with others at the FIBE2 CDT in the Engineering Department. Can you build a tower to survive an earthquake? How could we power a city using wind turbines? Have a go at making your own towers and mini wind turbines, while finding out about civil engineering challenges.
Alzheimer's Research UK East Network Public Talk
31 March, 4-6pm
A team including Professor Li Su, a Research Fellow at Clare Hall, will share their findings from a three-year study to help understand the role of the immune system in disease progression and the development of dementia. Research has found that music therapy has a positive effect on the behaviour, emotion and cognition of people with dementia. In this talk, hear from the experts on how music is used as an intervention to decrease the behavioural and psychological symptoms of dementia, while also improving life and wellbeing. The team will also touch on the adoption of technology to create new musical tools for people living with dementia.
How to Lose $1 Billion: Technology's Most Expensive Mistakes
31 March, 5-6pm
Technological advances are crucial for both our social and economic well-being. Dr Ems Lord, Director of NRICH and a Research Fellow at Clare Hall, will present a session exploring high-profile tech projects that went embarrassingly wrong – highlighting how valuing our number sense might help us steer clear of making similarly expensive mistakes in our own lives.
Meet Pepper and Nao, the wellbeing robots
9 April, 10am-12.30pm
Imagine having a wellbeing coach available 24/7 who can reliably improve your mood. You never feel judged, the coach is always on top form, and sessions are tailored to your personality to keep you mentally well. Researchers in the Department of Computer Science and Technology hope to make this vision a reality – in robot form. Minja Axelsson, a Computer Science PhD student at Clare Hall, will discuss her research and facilitate short 1:1 sessions with Pepper, the robot wellbeing coach.
Martin Rees: The World in 2050 on Earth and in Space
9 April, 3-4.30pm
A talk by Professor Lord Martin Rees, the Astronomer Royal and Honorary Fellow of Clare Hall, about his new book The End of Astronauts. Human journeys into space fill us with wonder, but the thrill of space travel for astronauts comes at enormous expense and is fraught with peril. As our robot explorers grow more competent, governments and corporations must ask, does our desire to send astronauts to the Moon and Mars justify the cost and danger?