'Planning ahead for climate change impacts is not easy, but it is essential'
Research Fellow Dr Carolyn Cobbold's specialism is food science of the nineteenth and twentieth centuries — but in her spare time, her work as co-founder of the Manhood Peninsula Partnership has made a huge impact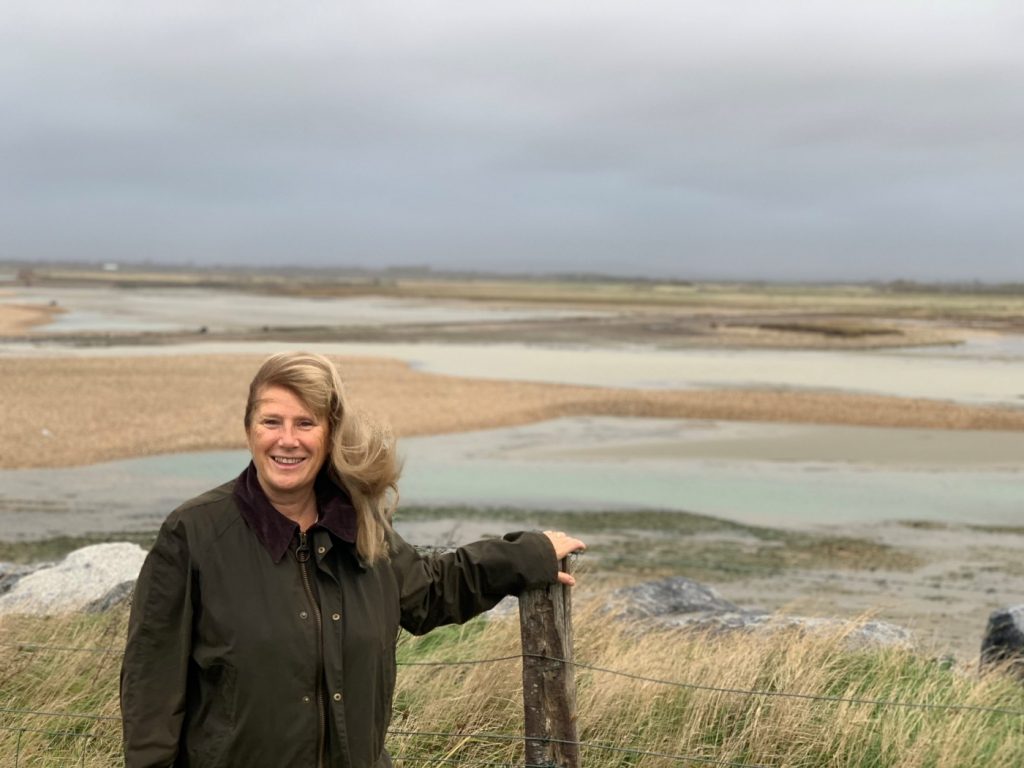 Dr Carolyn Cobbold's work on environmental and climate change mitigation, which she has been doing voluntarily for the past 20 years, was honoured by BBC Radio 4's Woman's Hour in 2020. As they noted, her projects have changed the shape of coastal defence in the UK. Dr Cobbold has devoted her time to the Manhood Peninsula in West Sussex since the late '90s, when she and a friend developed plans to protect the area from flooding. They formed the Manhood Peninsula Partnership (MPP) in 2001, and the group has since been responsible for securing significant funding for many climate change projects in the area. Dr Cobbold and the MPP helped instigate and support the creation of Medmerry — the largest coastal realignment project in Europe — protecting 300 hectares of vital biodiverse habitats.
The Manhood Peninsula is particularly vulnerable to the effects of climate change, including rising sea levels, rising water table, and more intense precipitation. The MPP was formed in response to this and as a direct result of a five-day workshop organised by local residents. Titled 'Going Dutch on the Manhood Peninsula', the workshop involved 28 Dutch and British planning, infrastructure, coastal and environmental management experts examining the complex and diverse issues facing the area.
Reflecting on the beginnings of this work, Dr Cobbold says:
'My experience as someone who has researched and written about climate change since the 1980s made me realise how important it is for vulnerable communities like my own to prepare for environmental changes that will impact people's lives and livelihoods. Planning ahead for climate change impacts that could otherwise become catastrophic within a few generations is not easy, but it is essential.'
The Manhood Peninsula contains several internationally important nature conservation areas. Within Dr Cobbold's work, extensive consultation took place to examine how the environmental character of the Peninsula could be enhanced by a realignment scheme, and how it could benefit the local population, through sensitive management of habitat and tourism. Medmerry Nature Reserve is now managed by the RSPB, and is the largest realignment of the open coast ever undertaken in the UK.
Regarding upcoming projects, Dr Cobbold shares:
"The MPP recently became one of Natural England's Nature Recovery Network Delivery Partners and is looking to expand the vital wetland areas south of Chichester and create more extensive wildlife habitat on the peninsula. The peninsula is the last stretch of rural coastal hinterland between Southampton and Brighton, so its environment is an intrinsic part of its vital ecotourism economy. Binding together the area's environment and economy will help local communities better withstand the impact of climate change. "
Dr Carolyn Cobbold is a Research Fellow, investigating food in the nineteenth and twentieth centuries, and the mutual interactions of science, commerce, industry, government, journalism, culture and law. She completed a History of Science PhD at Cambridge University after an early career in journalism. She has also been actively involved in community work, including leading this ground-breaking coastal-planning partnership; serving as a governor for a primary and secondary school; and working as a volunteer at a homeless hostel. Dr Cobbold is a council member of the Society for the History of Alchemy and Chemistry, and was elected a Fellow of the Royal Society of Arts in 2016 for her work on climate change mitigation and community engagement.
Learn more about the Manhood Peninsula Partnership at https://peninsulapartnership.org.uk/