'I remain viscerally committed to the pursuit of knowledge through research beyond my discipline'
Dr Marcella Sutcliffe, historian and Life Member of Clare Hall, discusses her career and shares takeaways from CRASSH's recent roundtable on the past, present and future of humanities research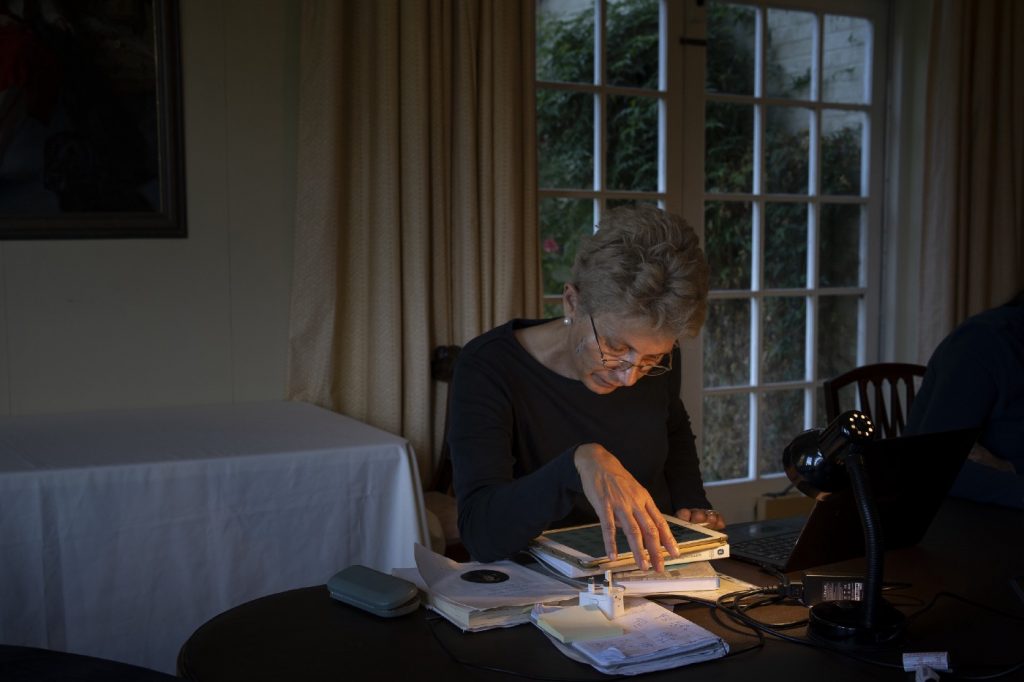 I am a historian specialising in the long nineteenth century, with a particular focus on the transnational connections between Britain and Italy.
My research interests include Victorian radicalism, European networks of democracy and the Victorian idea of the 'civic'. My monograph, Victorian Radicals and Italian Democrats, published by the Royal Historical Society (2014), focused on the influence of an Italian democrat, Giuseppe Mazzini, on radical circles — particularly in the English northern provinces.
After obtaining my PhD at Newcastle University, my interest in the Victorian 'civic' led me to my first postdoctoral appointment as part of an AHRC-funded project. This experience familiarised me with the process of grant applications, a skill which I was able to put to good use as 'named researcher' of an AHRC project on Victorian 'public engagement' and the humanities, led by P. I. Professor Eugenio Biagini at the University of Cambridge.
I look back to the years in Cambridge, which coincided with becoming a Research Fellow and governor at Clare Hall, as a time of substantial intellectual and personal growth
Cambridge opened up many opportunities for me.
I was able to reach out to other scholars and set up an interdisciplinary seminar group at CRASSH, where we dissected the idea of the 'public good' in depth. I look back to the years in Cambridge, which coincided with becoming a Research Fellow and governor at Clare Hall, as a time of substantial intellectual and personal growth, which no doubt shaped the pathway of my subsequent career.
I did not pursue the academic pathway, but, as a Fellow of the Royal Historical Society, I remain viscerally committed to the pursuit of knowledge through research beyond my discipline.
This is possibly one of the most precious 'take-aways' that I gained from my time at CRASSH and I was therefore delighted to join virtually CRASSH's inaugural 20th anniversary event which saw three previous Directors of CRASSH, Ludmilla Jordanova (2003–2005), Mary Jacobus (2005–2010) and Simon Goldhill (2011–2018) join with current Director Steven Connor for a conversation about the past, present and future of humanities research.
The roundtable touched on many pivotal questions concerning the humanities and their future: starting from the founding principles of the Centre the speakers explored questions on the role of the humanities vis a vis the challenges of a pandemic, racism, the connections between climate change and psychology and the wider relationship between STEM and SHAPE. Connecting virtually from my home in the northeast of England, I found the debate surrounding the uneasy relationship between UK academic institutions and the regions a particularly fascinating one. I was encouraged to hear that Ludmilla Jordanova, now based at Durham University, was across the various challenges of 'public engagement' with what Simon Goldhill questionably defined as the 'hinterland'.
I set up a 'Resilience in a pandemic' competition to reward female postgraduates whose research had been particularly disrupted
Since making my home in North Yorkshire it has been one of my growing ambitions to reach out to the wider local community and make academic public engagement a reality beyond the urban context.
In 2018 I established a residential writing centre, where I run and facilitate residential academic writing retreats, welcoming academics from a range of UK and Irish universities. From postgraduate students to staff members, academics come here to write, benefiting from the support of a structured, facilitated environment, with the added bonus of a supportive community of practice. Wellbeing breaks and healthy vegetarian food ensure that the writing retreats are not only productive but also a restorative experience.
Prior to the pandemic I also established regular public engagement opportunities, which gave young female researchers from all disciplines the opportunity to platform their findings to the local community.
While the pandemic interrupted this, it gave me the opportunity to learn new skills and I started delivering regular virtual writing retreats for UK HE institutions. I set up a 'Resilience in a pandemic' competition to reward female postgraduates whose research had been particularly disrupted. This gave me the opportunity and pleasure to reach out to Dr Trudi Tate (Assistant Senior Tutor and Fellow, Clare Hall), who agreed to sit on the panel of judges. I have to confess that one of the award-winners is from Oxford University…but then again, there were no submissions from Cambridge PhD students! If you would like to find out more about what we do or wish to organise a writing retreat for a group (virtual or not) please do get in touch: https://www.chapelgarth-estate.co.uk/
Learn more about Marcella's career and research at https://cambridge.academia.edu/MarcellaSutcliffe