'In October 2022, a group of Life Members from the Clare Hall Spanish Society gathered in Madrid for our twelfth meeting'
Luisa Sancho-Arroyo, a Life Member of Clare Hall and Chair of our Spanish Society, recounts a recent – and long-awaited – meeting in Madrid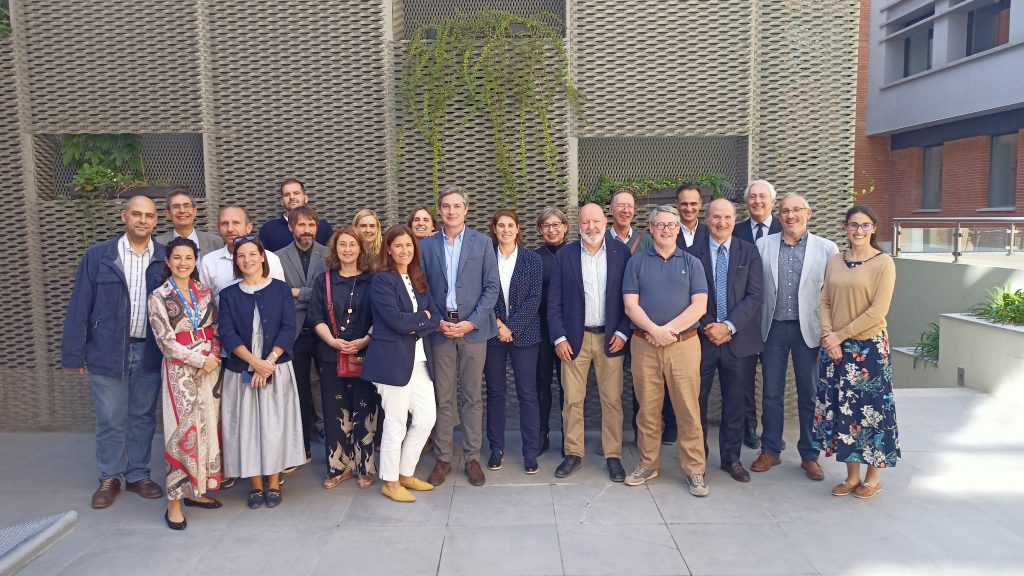 In October 2022, a group of Life Members from the Clare Hall Spanish Society gathered in Madrid for our twelfth meeting. It was a long-awaited event given we intended to convene in 2020 – a meeting which was delayed due to the pandemic.
Organised by Professor Ignacio Blanco from the University of San Pablo CEU, we had the pleasure of holding the meeting at the headquarters of the University Foundation, where students are taught towards their Masters degrees. This University, in the words of its Vice-Chancellor, 'offers a new way of understanding and managing higher education, first as a university college and, since 1933, as a private university'.
Unfortunately neither Clare Hall's President or Vice-President could attend due to the cancellation of their flight on Friday night. But thanks to new technologies, Professor Alan Short, President of Clare Hall, joined us during this special gathering. Life Members were very pleased to listen to Professor Short talking about how the College is faring in connection with the University and other colleges, and especially welcomed the prospect of a multi-purpose auditorium.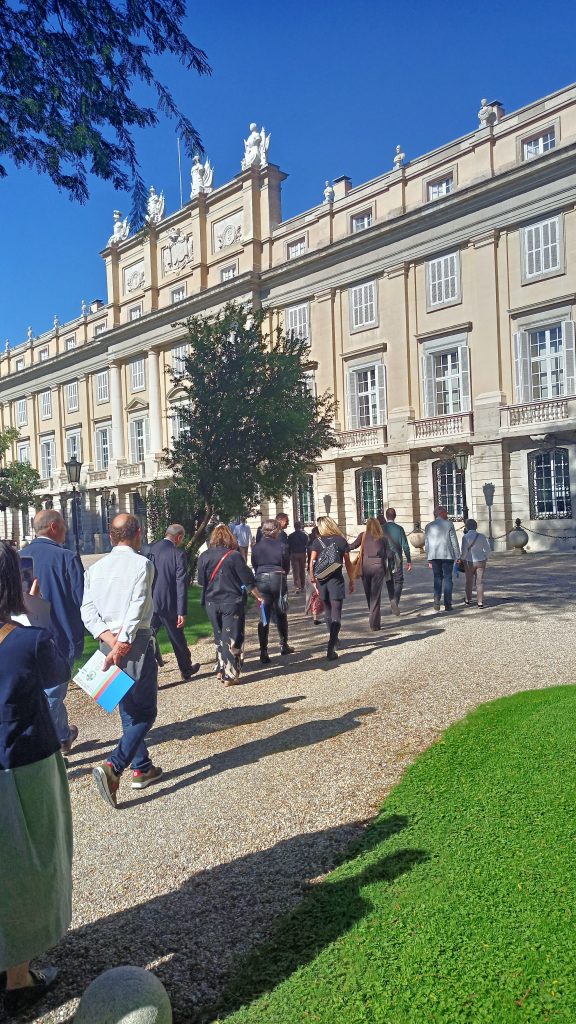 After the President, there were several invited talks by members of the Society, covering: digital marketing; progress in physics; and collective identity seen from the point of view of psychiatry. To conclude, there was a brief presentation by the Dean of Faculty of Humanities and Communication on Media Literacy, followed by a Spanish guitar musical interlude.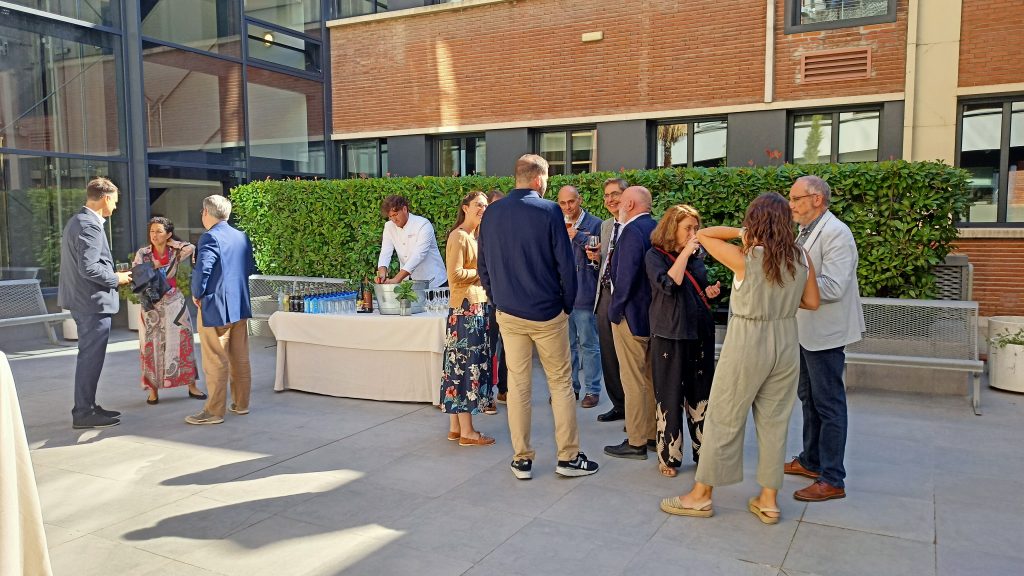 As the day was sunny and warm, the University offered us a lunch at the patio just by the meeting room, where we had very lively conversations. In line with the tradition of a cultural event after lunch, we had a tour of Palacio de Liria, which is one of the most important private residences in Madrid, belonging to the Duke of Alba. The palace was built between 1767 and 1785, by order of the III Duke of Berwick and Liria, Don Jacobo Fitz-James Stuart and Colón – a descendant of the His Majesty King Charles II. The palace preserves one of the most outstanding private art collections in the world.
We are all very much looking forward to our next meeting in San Sebastian in September 2023.
Find details on Clare Hall's global groups and societies on this page.