Clare Hall Boat Club: College launches fundraising appeal
This week sees the launch of a new Boat Fundraising Appeal, as Clare Hall Boat Club (CHBC) seek to fund a replacement new-used men's boat to support their future on the river.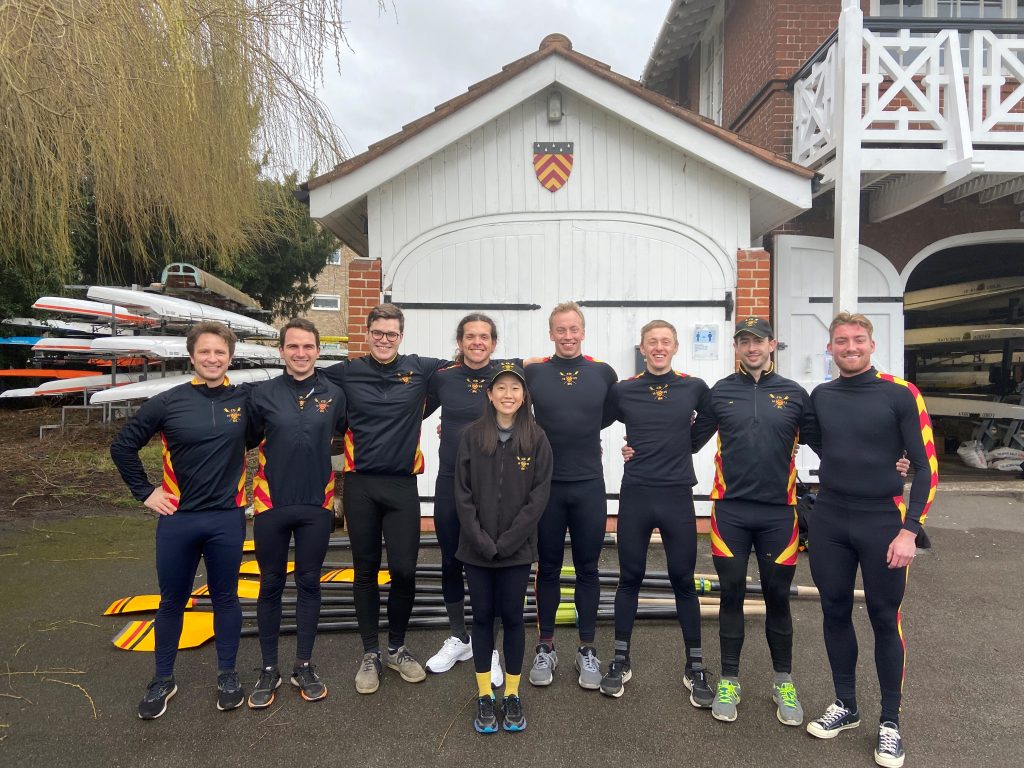 Following last week's return to bumps racing on the Cam, CHBC now looks forward to the Easter Term and preparation for the Mays. The Boat Club has recently enjoyed great success with super-blades in 2018 and 2019, also winning the Pegasus Cup in that year. Building on the experience gained in the Lents, CHBC now looks to regain that momentum as focal competition of the collegiate rowing calendar returns next term.
Collin Smith, CHBC President 2021-22, says:
As part of the smallest college in Cambridge, without a storied history and accumulated endowment, we are consistently competing above our size – and often shocking everyone with our success. However, it has become clear that our men's boat has reached the end of its long life and is putting us at a disadvantage against the sleeker hulls of competing crews. And so we are asking for donations to fund a replacement new-used men's boat that will carry us into the future of Clare Hall Boat Club. Having a chance to row and compete on the river has been pivotal to the Cambridge experience for the many students who pass through our club each year, and we ask that those who are able consider assisting us in securing funding to sustain the club and support future generations of Clare Hall postgraduates on the river.
CHBC is delighted to have secured a generous pledge from a donor that will enable them to match gifts towards the purchase of a new men's eight, with the aim of procuring a boat in time for the Mays. They now ask friends and alumni to give generously to release this matched funding. The pledge will double the impact of the initial £3,500 of donations they receive and allow them to make a significant step towards their target of £15,000.
Discover more via our Support us page.