Biblical Studies: Professor Richard Hays receives British Academy Burkitt Medal
Our congratulations to Life Member Professor Richard Hays, who is the recipient of the 2022 Burkitt Medal for Biblical Studies, awarded for his internationally-recognised and influential work on the Gospels, the letters of Paul, and New Testament ethics.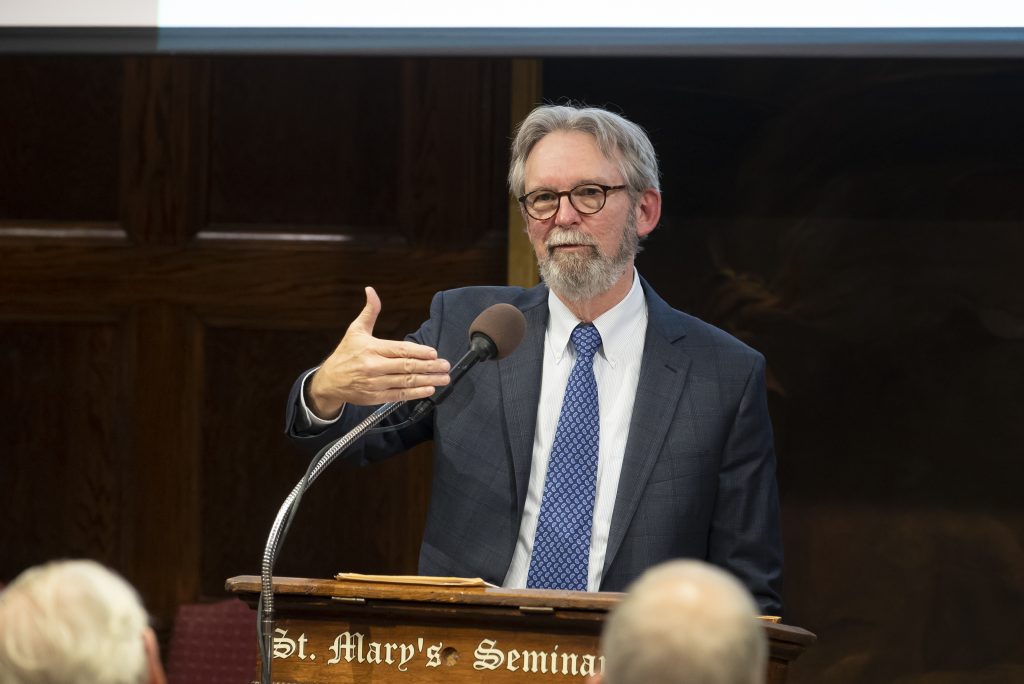 Professor Hays comments:
I am honoured by the wholly unexpected news that I am to receive the 2022 Burkitt Medal from the British Academy, and grateful to be included in the company of the distinguished recipients of this medal. My time in residence at Clare Hall in 2008 proved catalytic for much of my subsequent work, including the Hulsean Lectures in Cambridge (2013-14). All our scholarly pursuits are, as T. S. Eliot saw, "a raid on the inarticulate." I am gratified that the Academy has recognised my work as a useful contribution to that raiding mission.
Richard B. Hays is the George Washington Ivey Professor Emeritus of New Testament at Duke University. He received his BA in English Literature and MDiv degree from Yale University, and his PhD from Emory University. His most significant books include Echoes of Scripture in the Letters of Paul, The Moral Vision of the New Testament, The Conversion of the Imagination, Echoes of Scripture in the Gospels, and Reading with the Grain of Scripture. Professor Hays is a Life Member of Clare Hall.