Cambridge Literary Festival: Professor Dame Gillian Beer to be interviewed about memoir
Professor Dame Gillian Beer, Honorary Fellow and former President of Clare Hall, will appear in conversation with writer Claire Keegan this month, during Cambridge Literary Festival.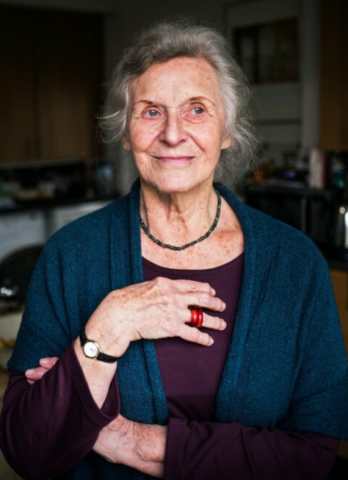 In November, Professor Beer will then discuss her own new short memoir, Stations Without Signs, while being interviewed by writer and broadcaster Alex Clark.
On the latter: a few days after her eighty-sixth birthday, Gillian decided to write a few fragments reflecting on her youth. The result became an intimate and full memoir spanning her childhood experiences as an evacuee during World War Two, right through to almost the present day.
Professor Beer's conversation with Claire Keegan has been organised by Pembroke College, and will focus on Keegan's novella, Small Things Like These, which is noted as 'an unforgettable story of hope, quiet heroism and tenderness'.
Learn more about both events below:
Claire Keegan in conversation with Gillian Beer – Friday 22 October, 6pm
Stations Without Signs discussion – Wednesday 17 November, 6:30pm