Clare Hall at Christmas: cards available at Porters' Lodge | can you identify the myth depicted…?
We are delighted to reveal the cover of this year's Clare Hall Christmas card, which features a Flemish landscape painting from the President's Lodge.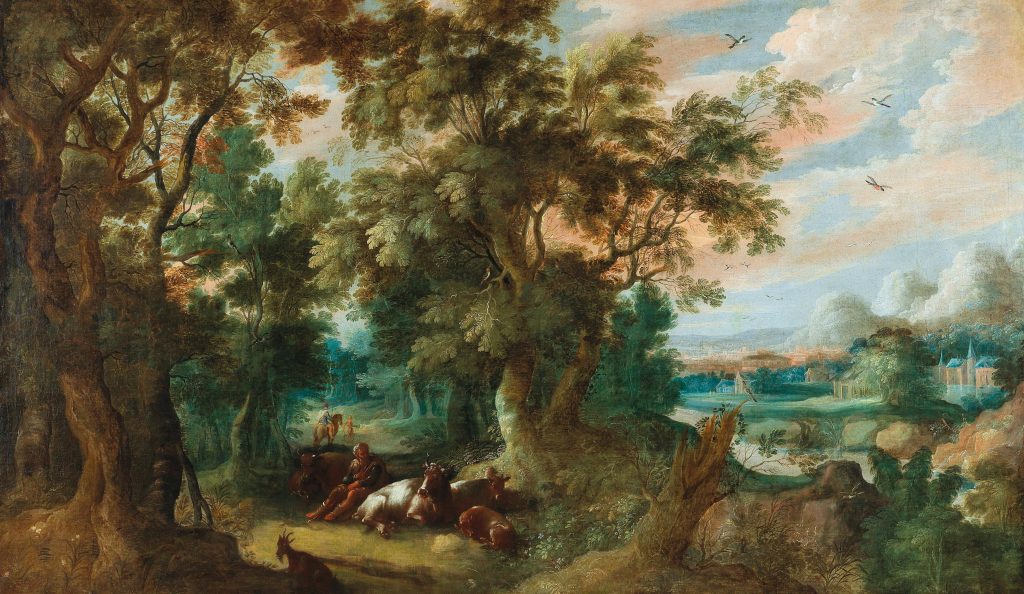 This striking artwork is likely to have been painted by Abraham Govaerts (1589–1626), and titled Landscape with Herdsman, c.1610–20, oil on canvas, 114 × 198 cm. It is also attributed to Govaerts' pupil, Alexander Keirincx (1600–52), as Wooded Landscape with Herdsman and his Flock. It depicts a city in flames, a white cow, a herdsman in the forest, and a horseman in conversation with a sprightly rambler.
Abraham Govaerts (1589–1626) was a Flemish painter who specialised in small cabinet-sized forest landscapes in the manner of Jan Brueghel the Elder and Gillis van Coninxloo.
Which myth do you think is being alluded to in this painting? Comment on our Facebook post to share your interpretation.
Packs of cards are available to purchase from the Porters' Lodge now.
Clare Hall wishes all its members and friends Season's Greetings, a very Merry Christmas and Happy New Year.