Cricket: Player of the Match, Nadiah Thanthawi-Jauhari, recounts experience
Nadiah Thanthawi-Jauhari, a PhD student at Clare Hall, has reflected on being a cricket newcomer here at the College, in a personal essay in India's Scroll.in, co-written with John Drew.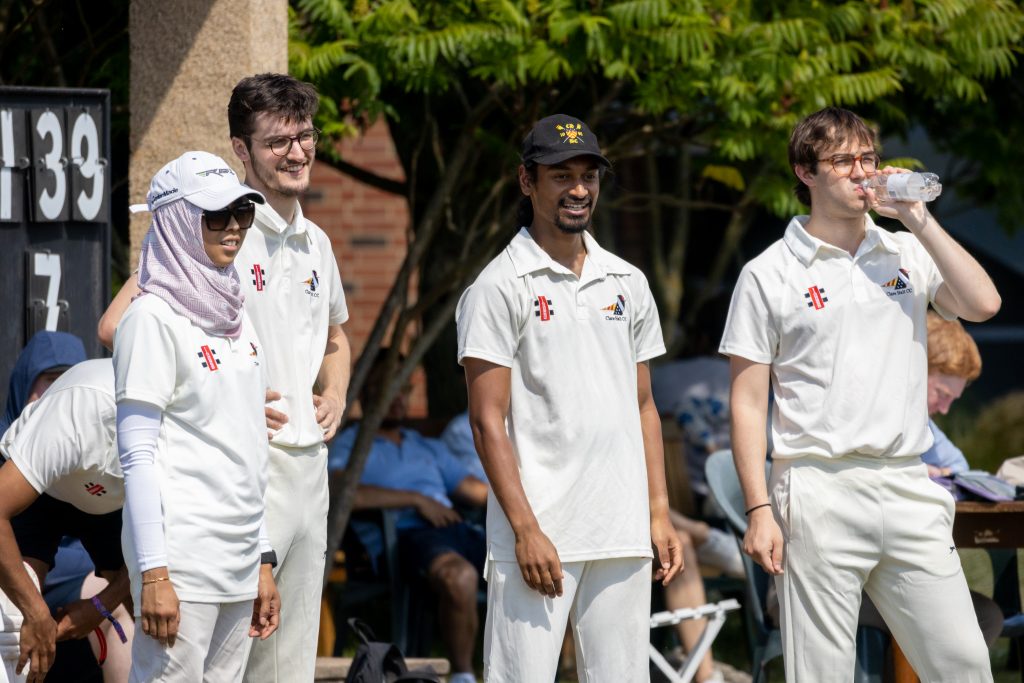 I wanted my children to learn that being a woman, a Malay Muslim who wears a headscarf, should not stop you from doing whatever you reasonably want. That includes playing cricket.
The account follows Clare Hall's Cricket Match between the President's XI and Clare Hall students last summer – the first in four years due to poor weather and Covid-19. In the glorious sunshine, the students won 146/9 to the President's XI 116/7, with Nadiah being named Player of the Match.
This midsummer gathering has long been one of the most enjoyable events in the college calendar, including afternoon tea and a celebratory dinner in the evening. Find a full selection of photos from the day in our album, captured by Jeremy Peters.
Clare Hall's Cricket Club welcomes new players and volunteers, experienced or not, so if you would like to get involved in future, please do email cricket@clarehall.cam.ac.uk