Cricket at Clare Hall: College members enjoy first summer match in four years
Clare Hall was delighted to host its annual Cricket Match between the President's XI and Clare Hall students yesterday, with the students winning 146/9 to the President's XI 116/7.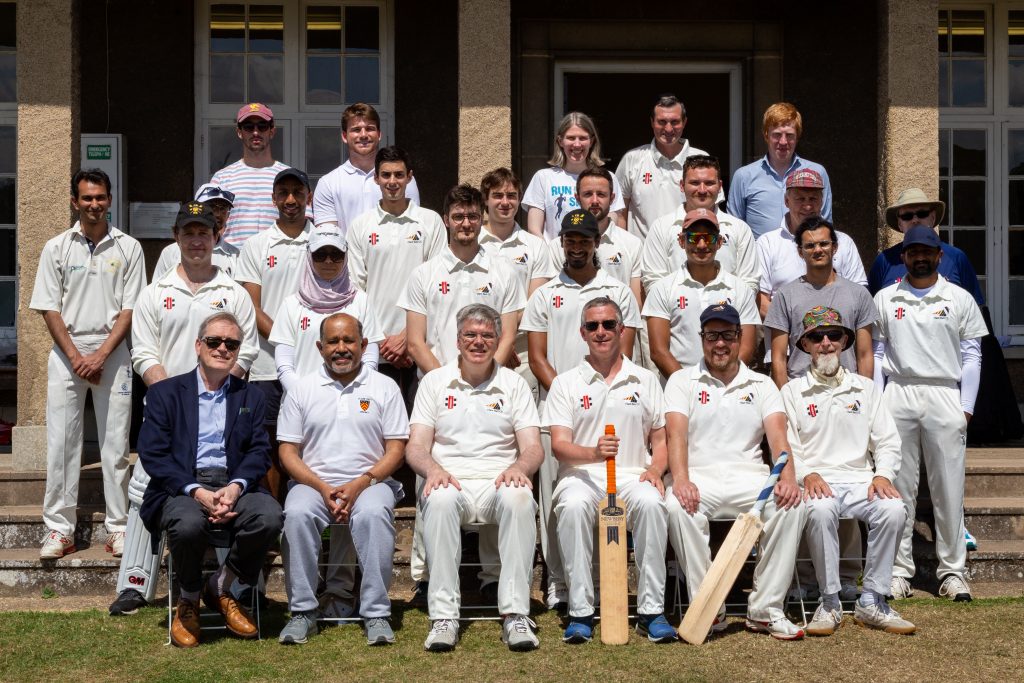 The match – the first in four years due to inclement weather and the pandemic – was held at the Leckhampton sports ground in the glorious summer sunshine. This midsummer gathering has long been one of the most enjoyable events in the College calendar, and yesterday included afternoon tea and a celebratory dinner in the evening.
Enjoy photographs from the day via our Facebook album.
Clare Hall's Cricket Club welcomes new players and volunteers, experienced or not, so if you would like to get involved in future, please do email cricket@clarehall.cam.ac.uk