'Cycles of Influence: Art Shaping Art'-Paintings by Tess Recordon exhibited at Clare Hall
On the 28th of September, the opening of an exhibition by Tess Recordon was held in the Common Room and internal courtyard of the College. Recordon is a painter who studied Fine Art at the Byam Shaw School of Art (now part of the University of the Arts London) and has been working as a painter since graduating in 1991. She is represented by galleries and agents in Cambridge, London, and Cornwall. Recordon has worked on a large scale for many of her paintings, and her work often features contemporary landscape oil paintings that are inspired by the unexpected drama and beauty of places she has visited.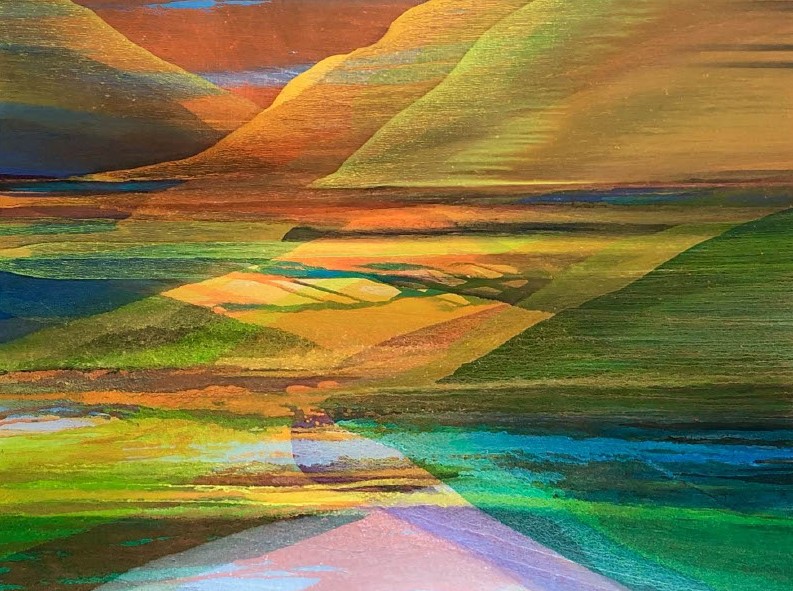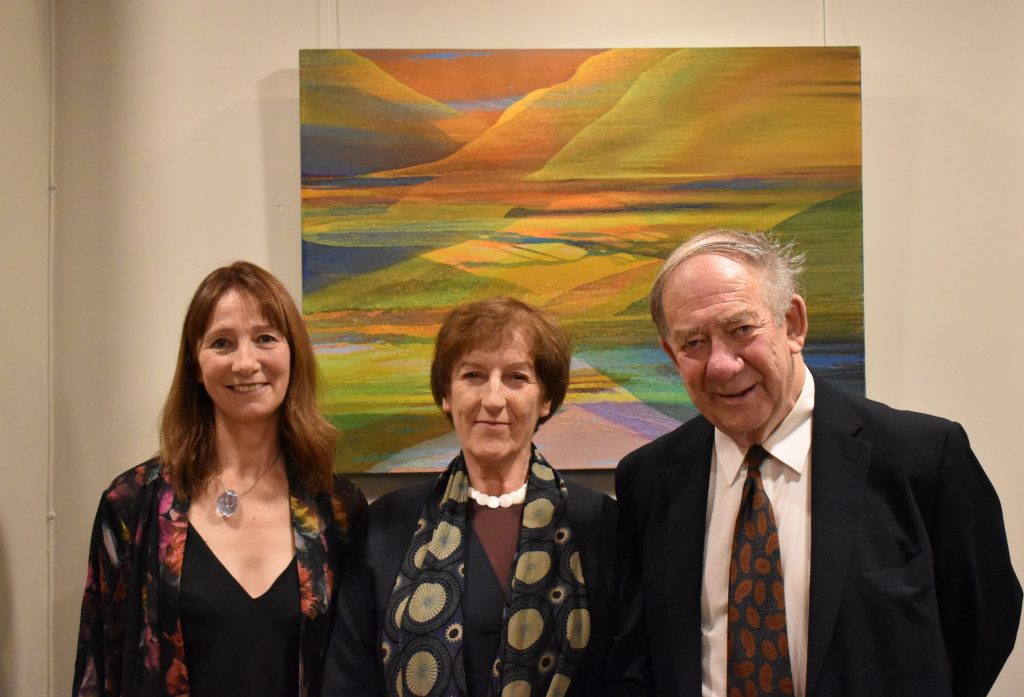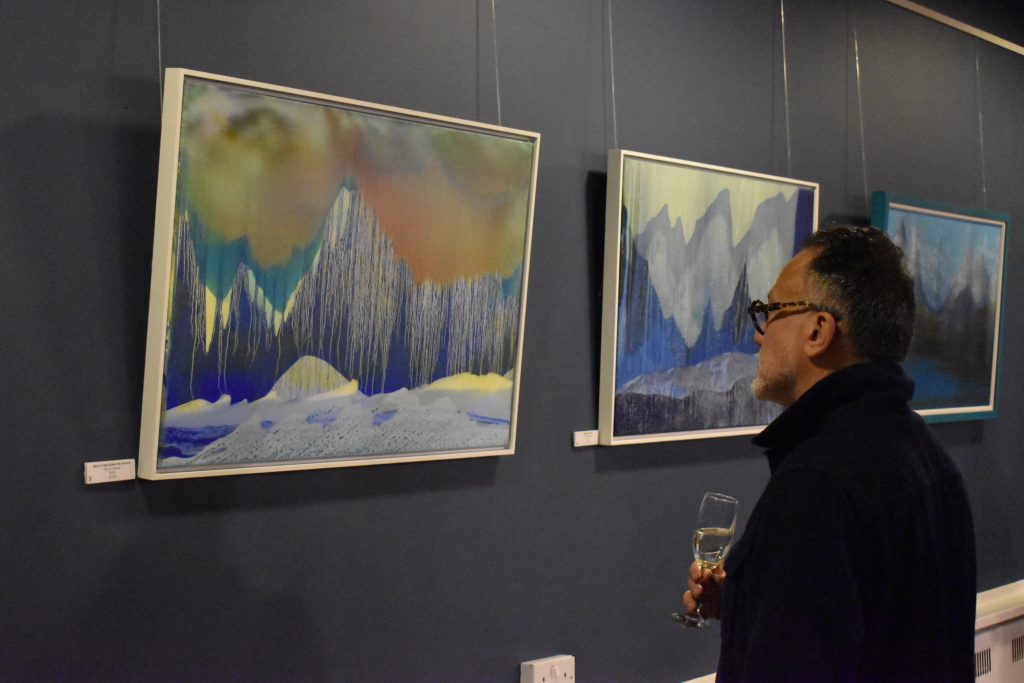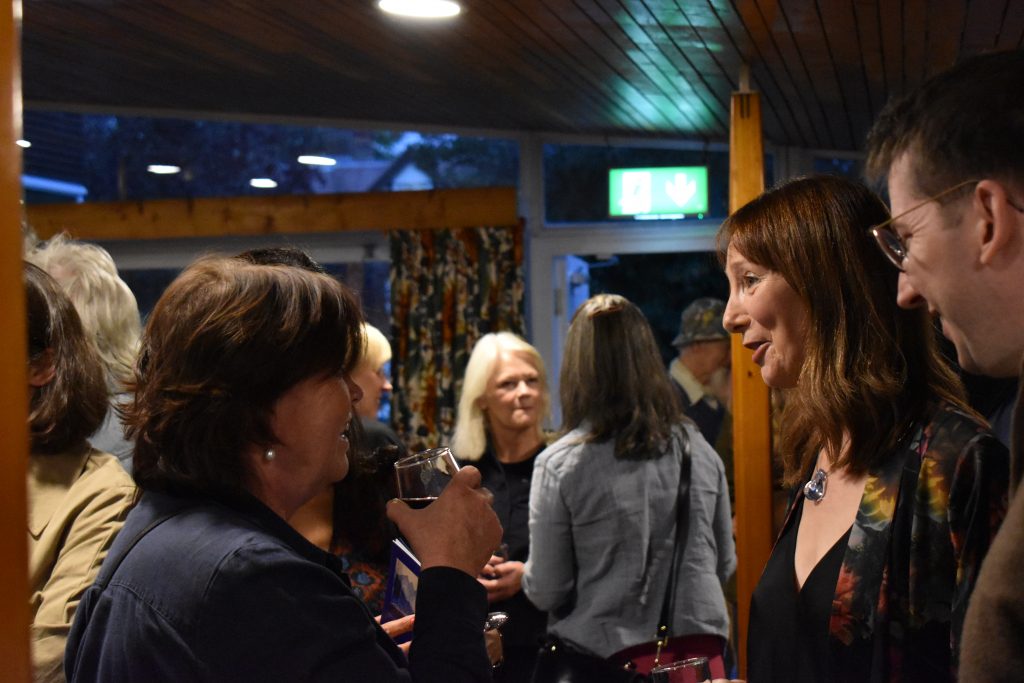 Guests were greeted with a drinks reception, which was later followed by speeches by Recordon and Frances Spalding, Chair of the Clare Hall Art Committee. The opening was well-attended, with lively conversations about Recordon's work and the many associations evoked by her imaginative landscapes. There was great enjoyment in the room, and a deep appreciation for the colourful, sweeping paintings.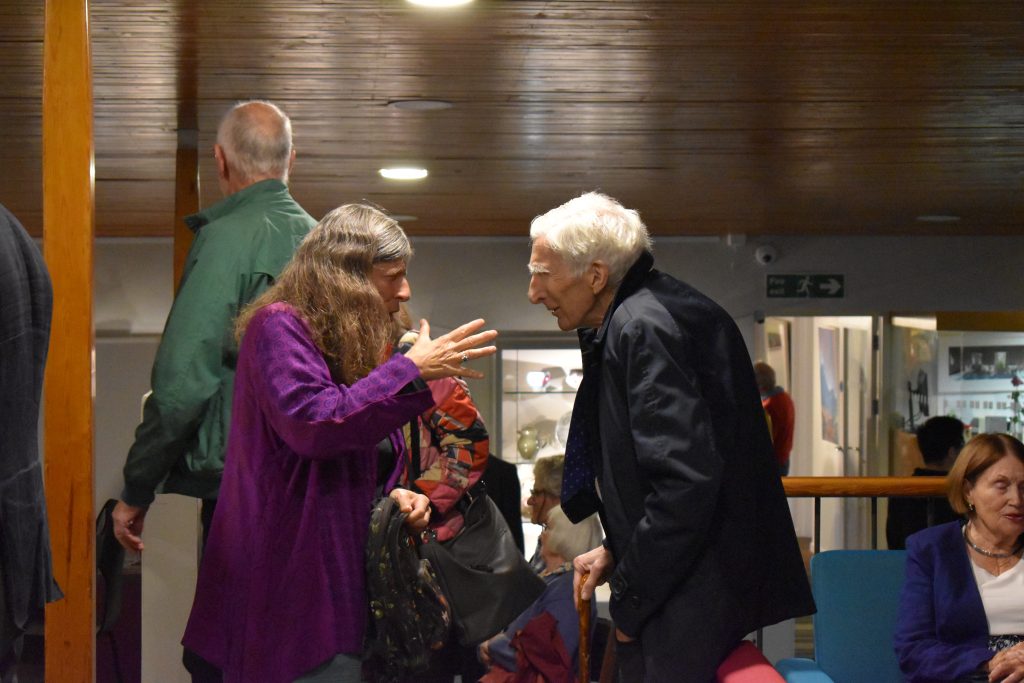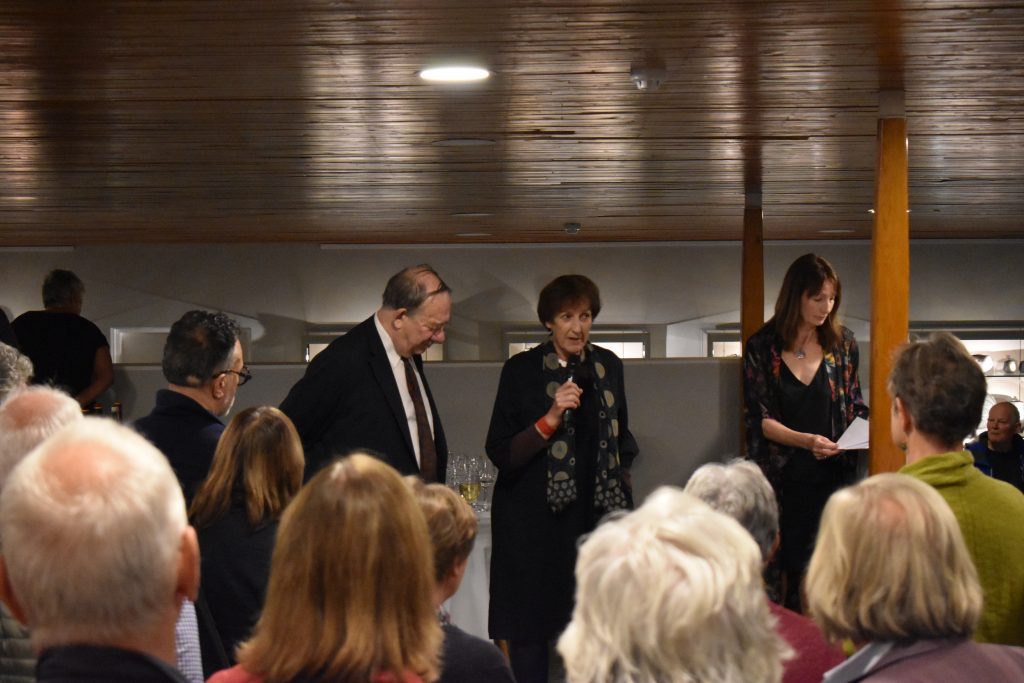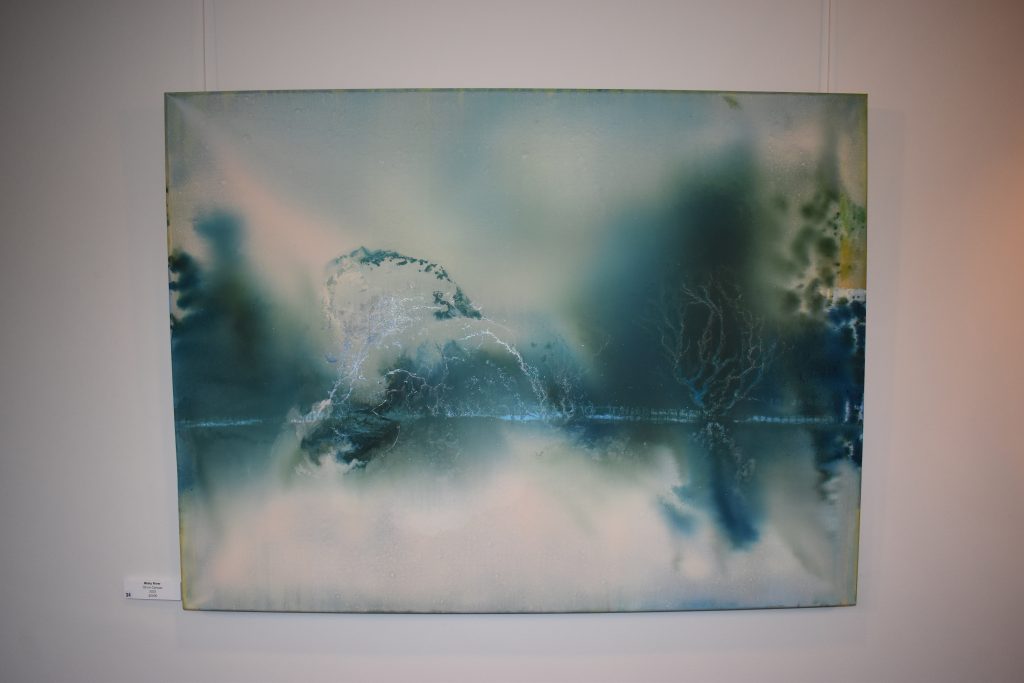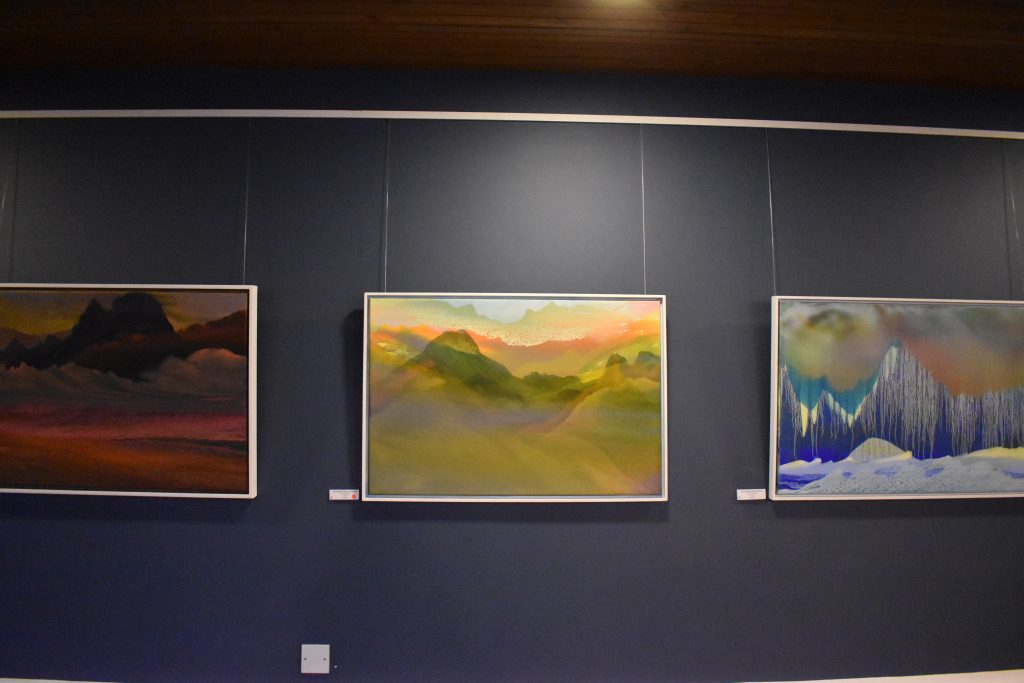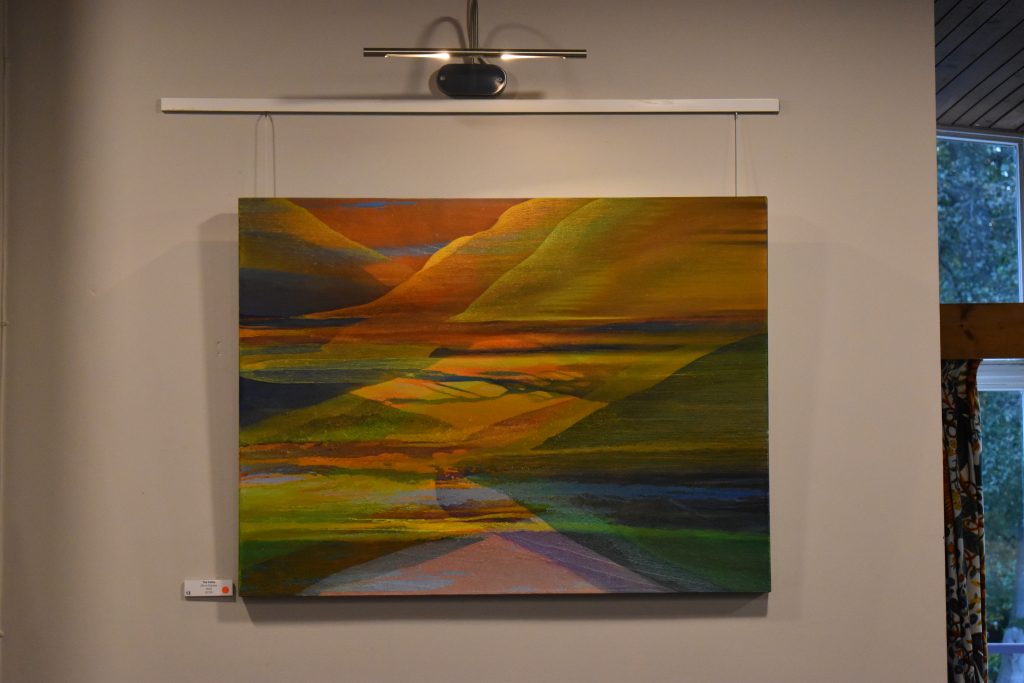 Recordon shares that the exhibition is inspired by her response to artists that have most shaped her practice, including Georgia O'Keefe, Edvard Munch, Sonia Delauney, Mark Rothko, Jackson Pollock, and Helen Frankenthaler, among several others. Trips to see many of their works in person provided an opportunity for Recordon to get closer to the different sources of artistic influence.
My landscapes are reimagined places I have visited and not specific views. No photographs or sketches are used for reference. Relying solely on memory, I paint scenes in which the final image may reference more than one place. In the same way, the many art influences I have absorbed are jumbled and inseparable. They have become part of me, part of the creative process. All or none may be apparent in these paintings.

-Tess Recordon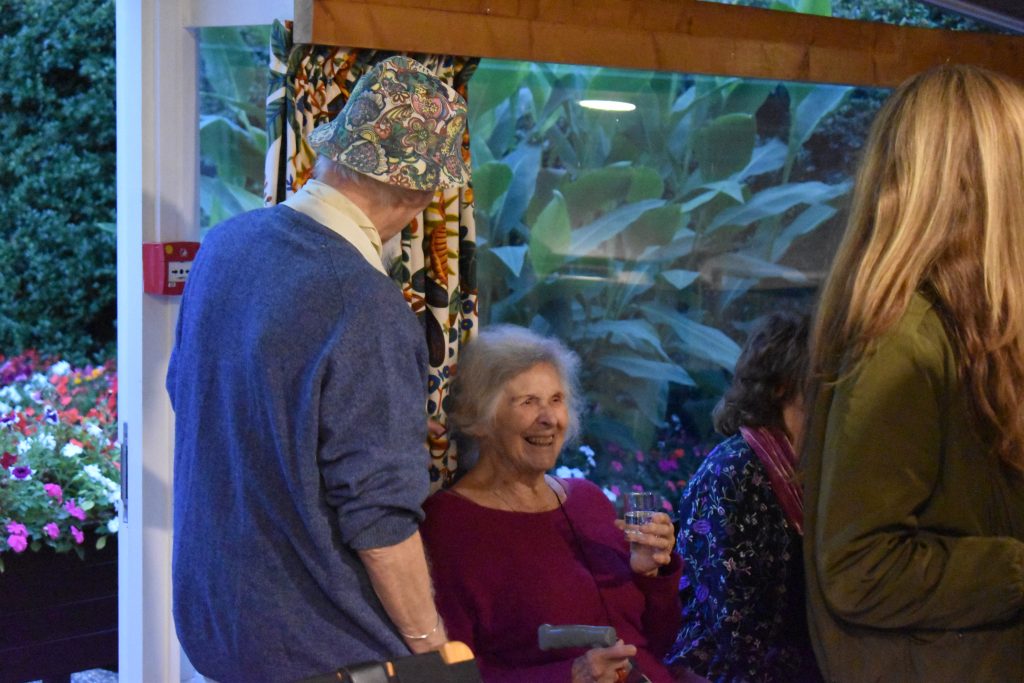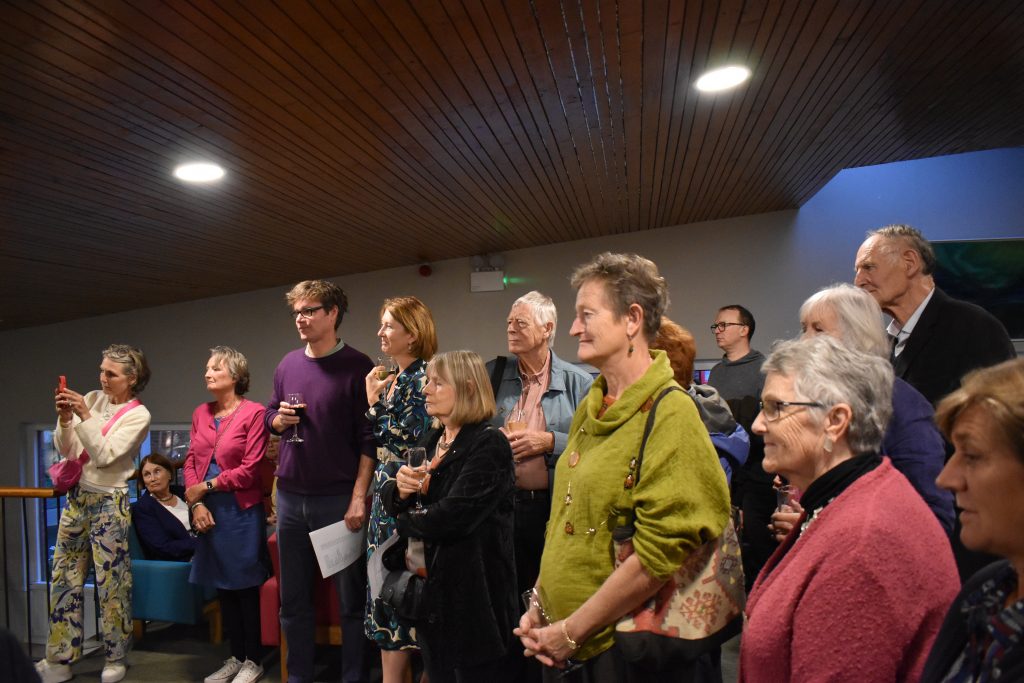 The exhibition will run until the 16th of November 2023, and remains open for public viewing from 10am-5pm, seven days a week.