Donors' Garden Party welcomes over 60 guests to Clare Hall
We were delighted to host this summer's Donors' Garden Party on Saturday 15 July, welcoming more than 60 guests back to Clare Hall.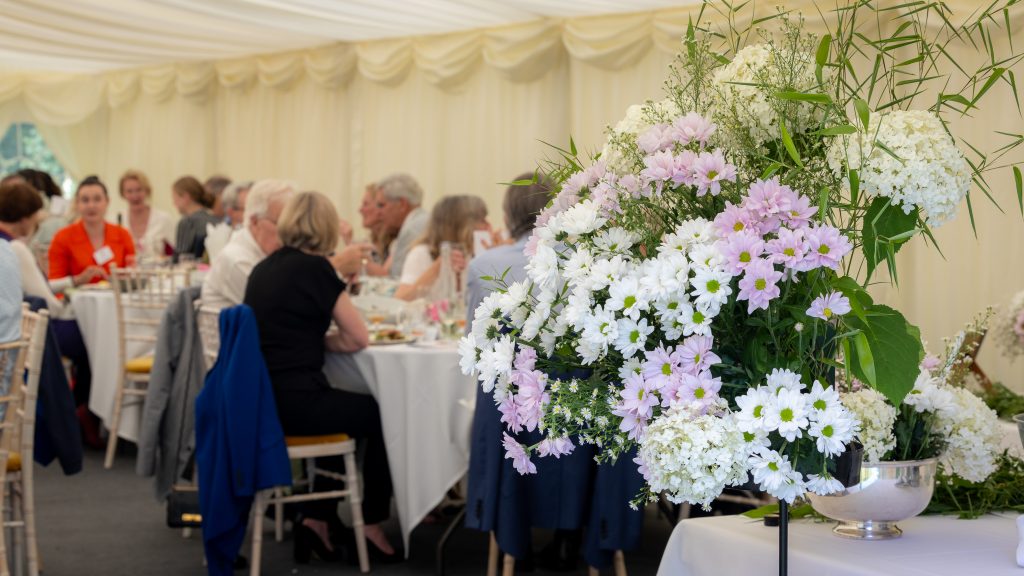 (Photos by Jeremy Peters)
The afternoon began in the Fellows' Garden, where friends and supporters of the College engaged in lively conversation and caught up with old friends. A plentiful lunch was served in the marquee, with a range of dishes including a coronation quiche, pistachio & pork pie, and beetroot salmon gravadlax.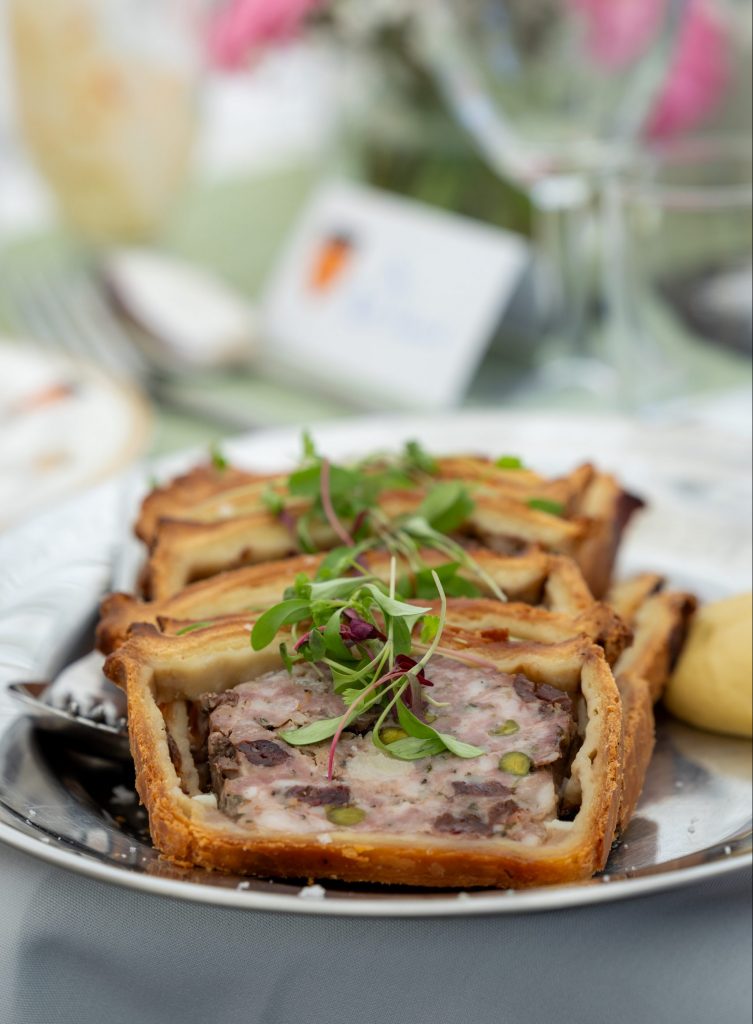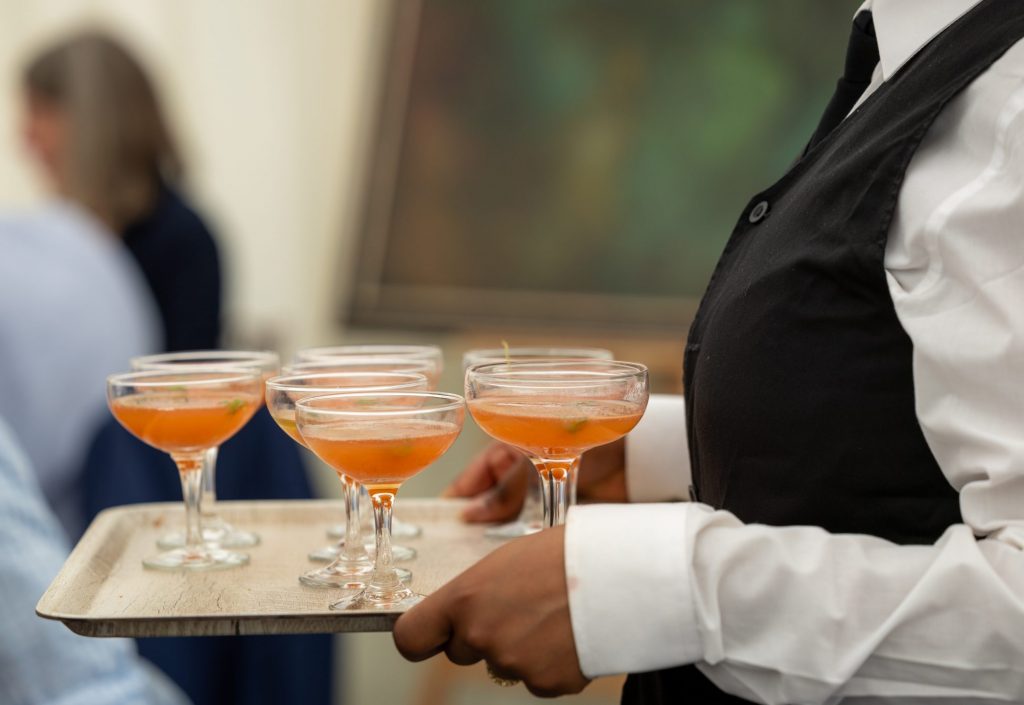 After the dessert course, guests were invited to participate in an auction to raise funds in support of the College. The painting, 'Rhapsody (Song for Ukraine)' by Jill Swarbrick-Banks, was generously gifted by Dr Anthony Harris (Research Fellow, Tutor & Wine Steward).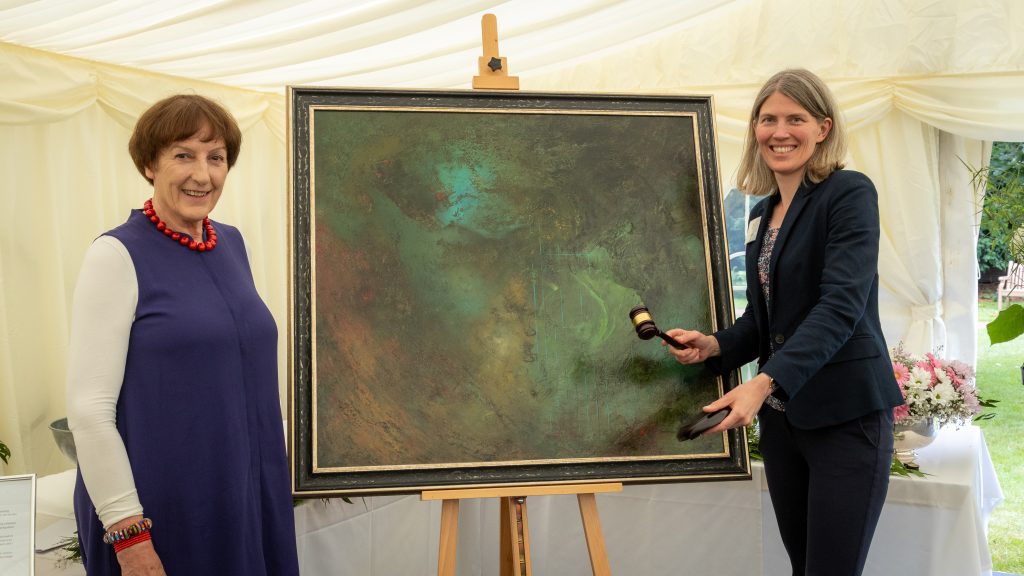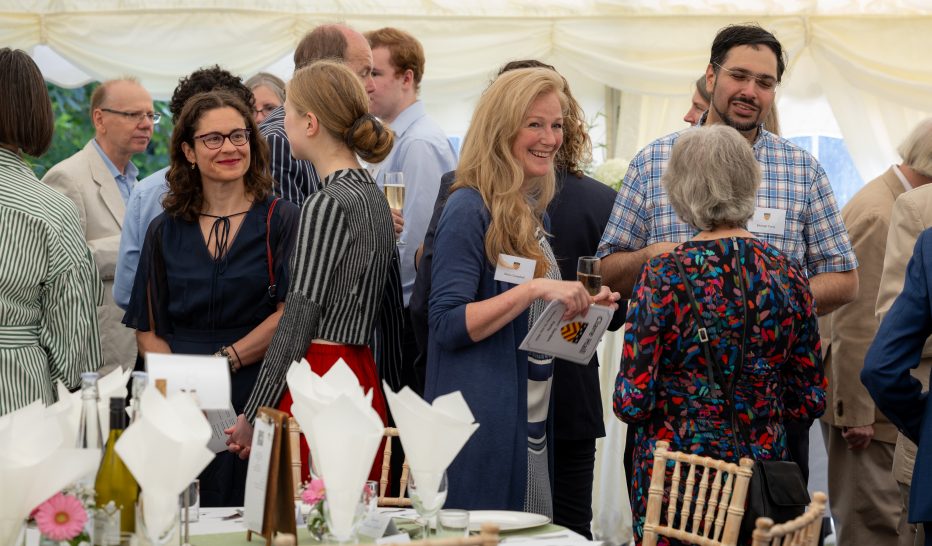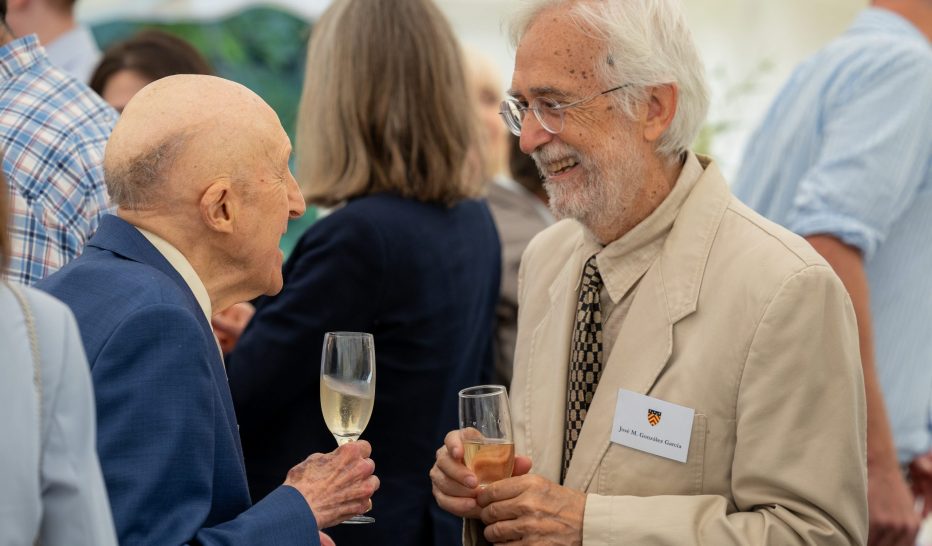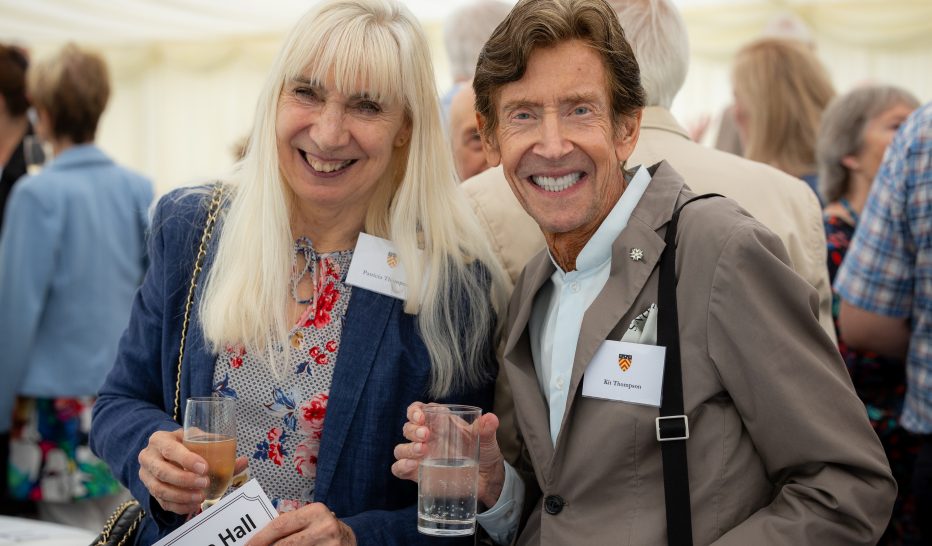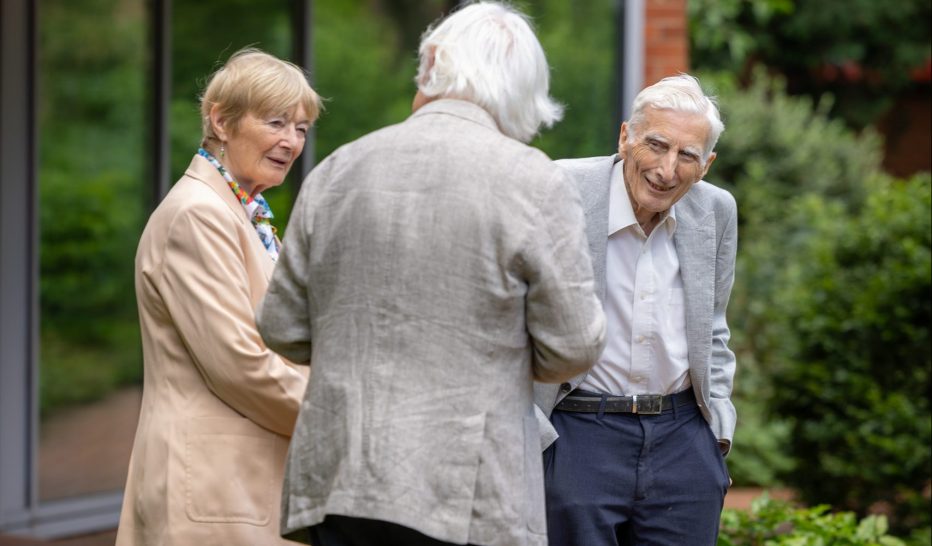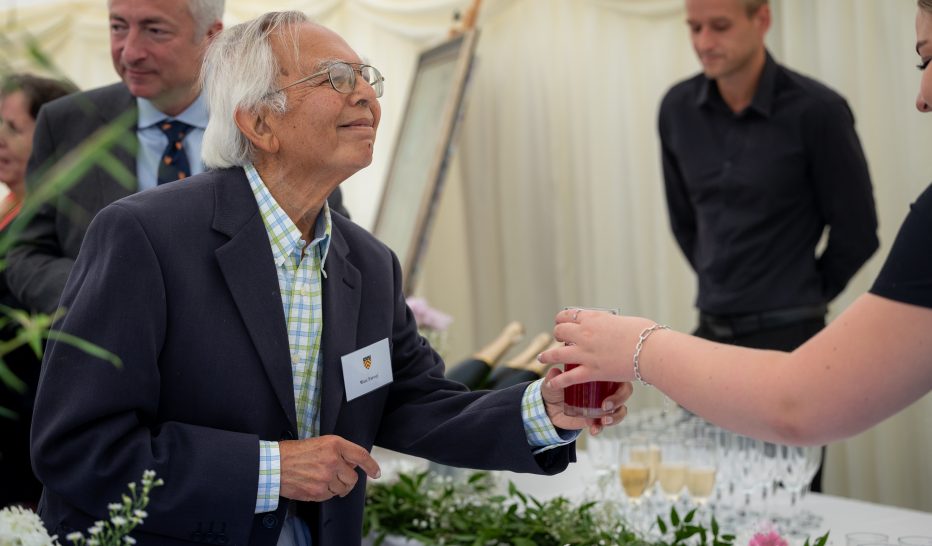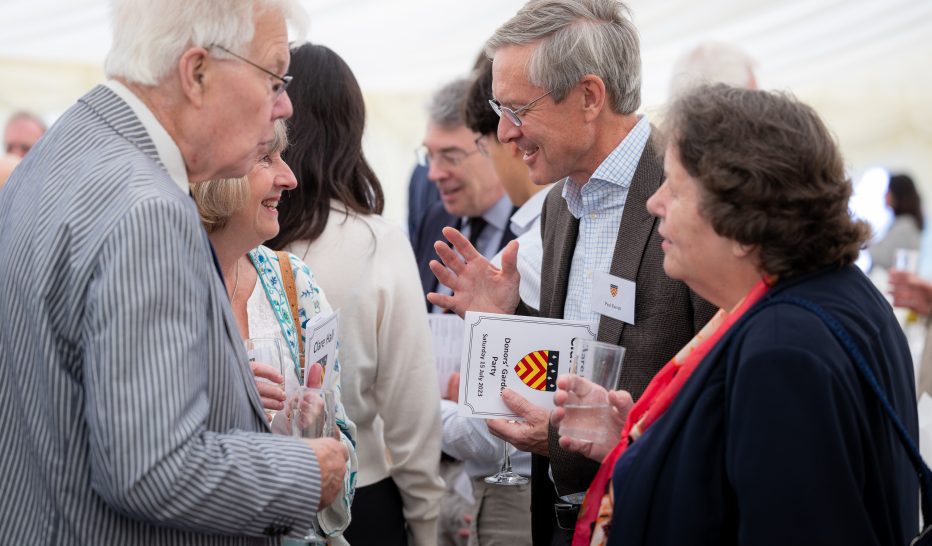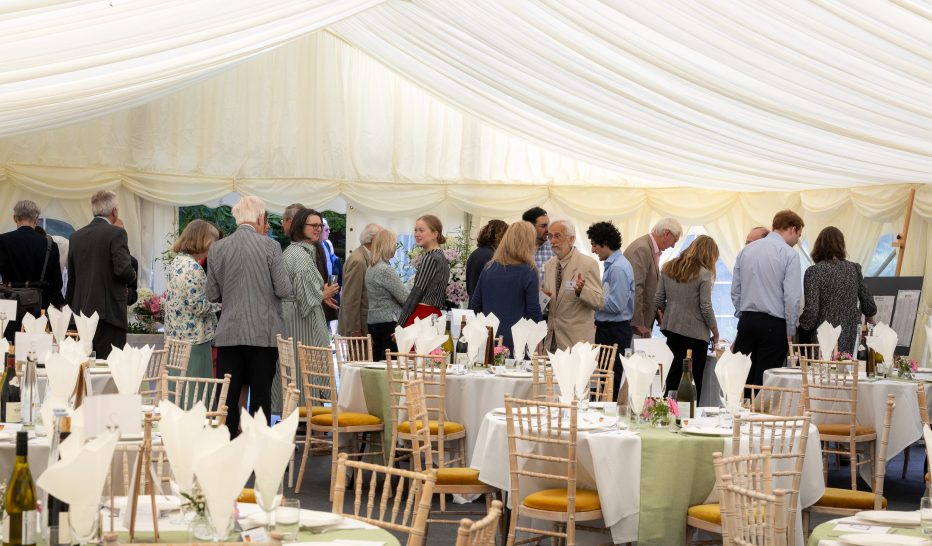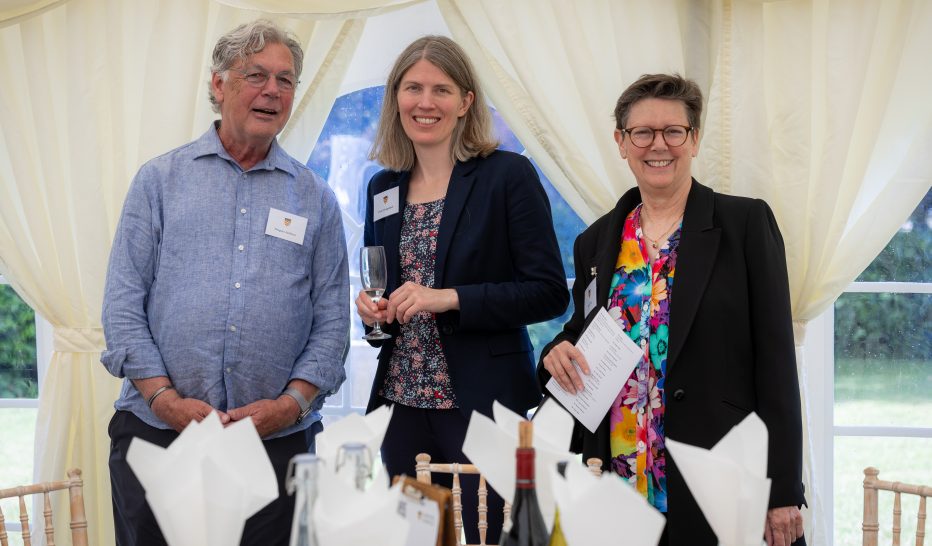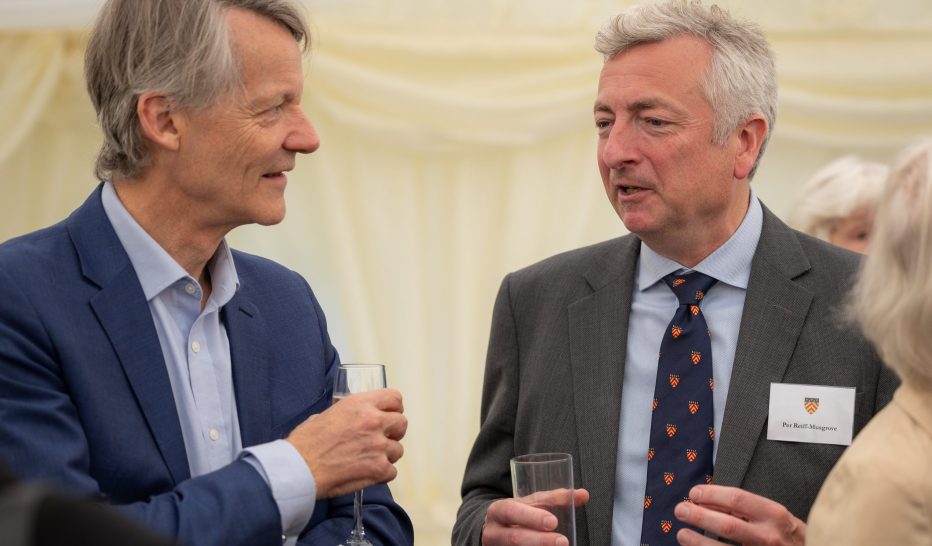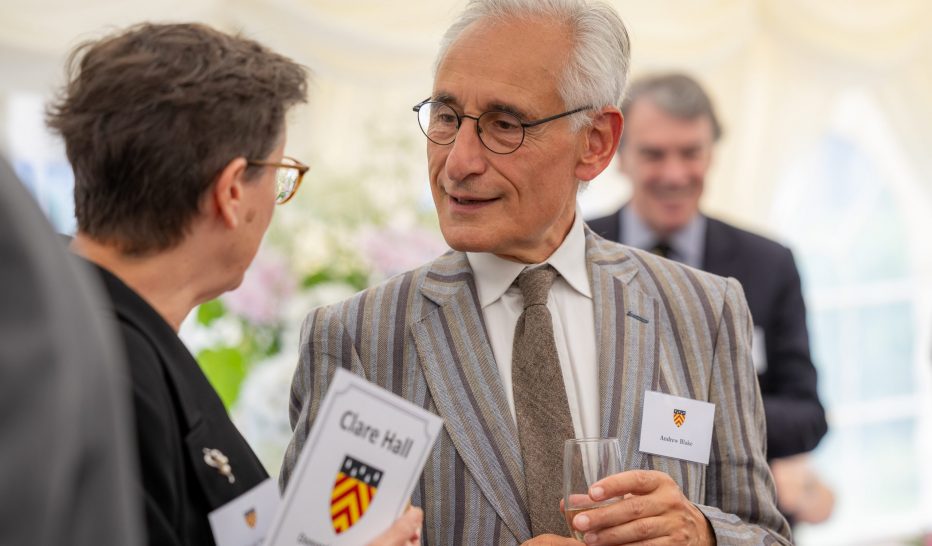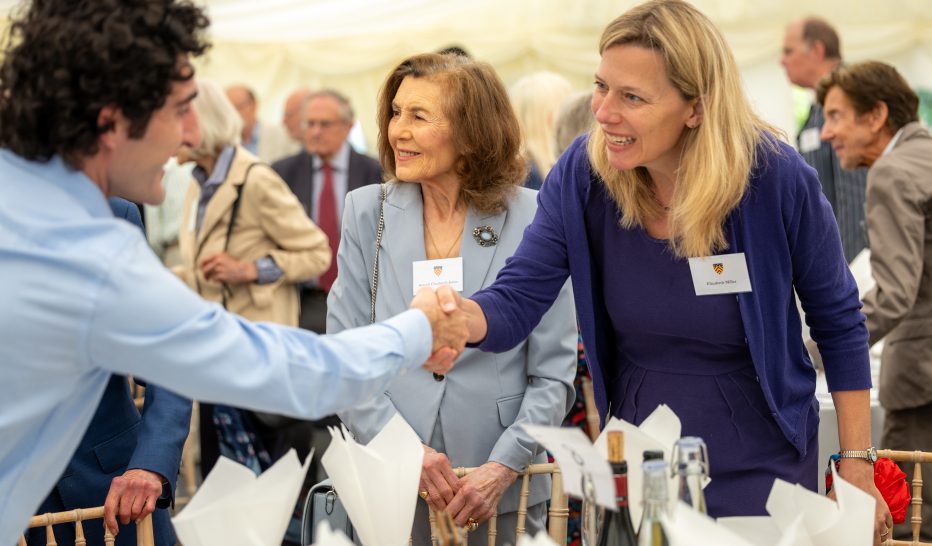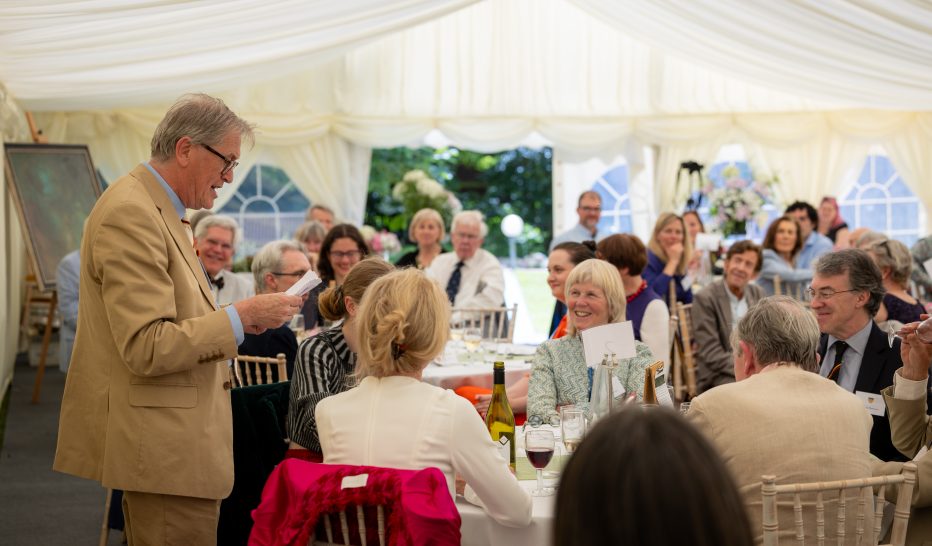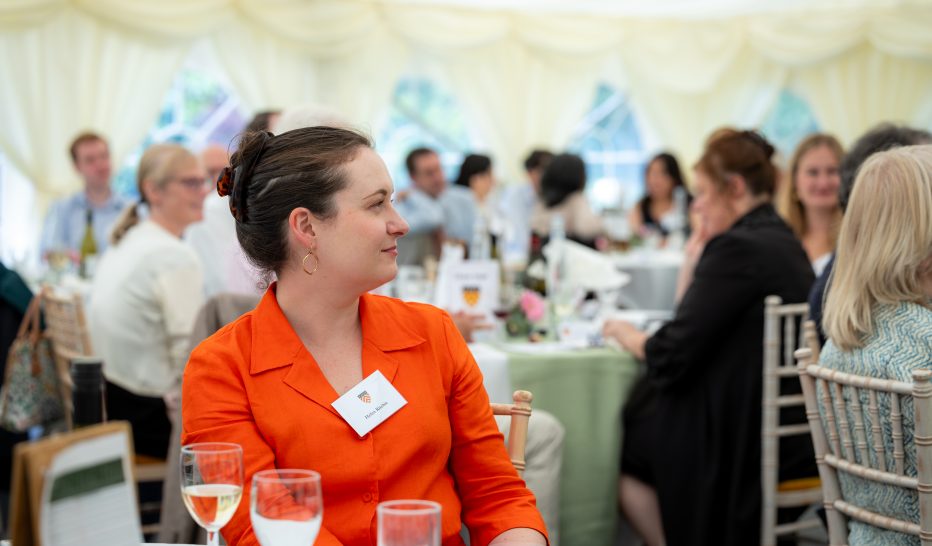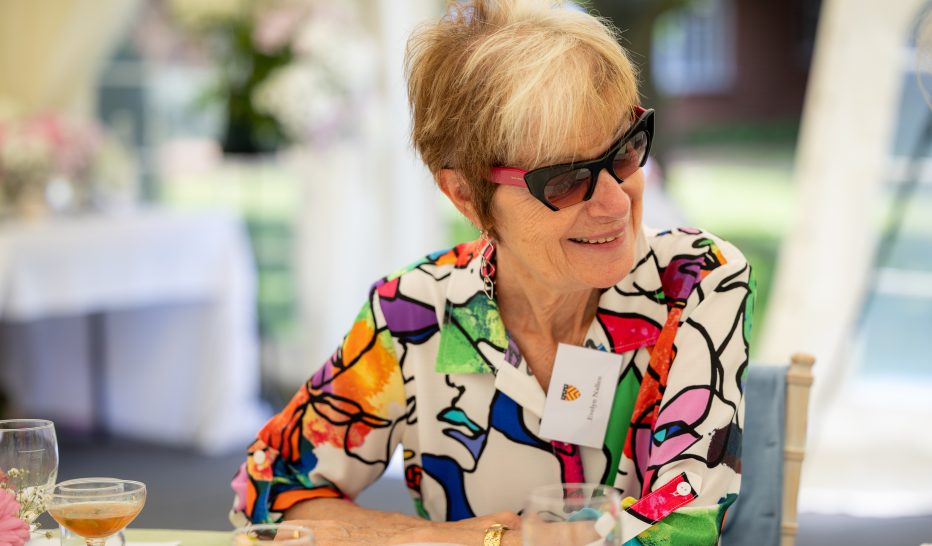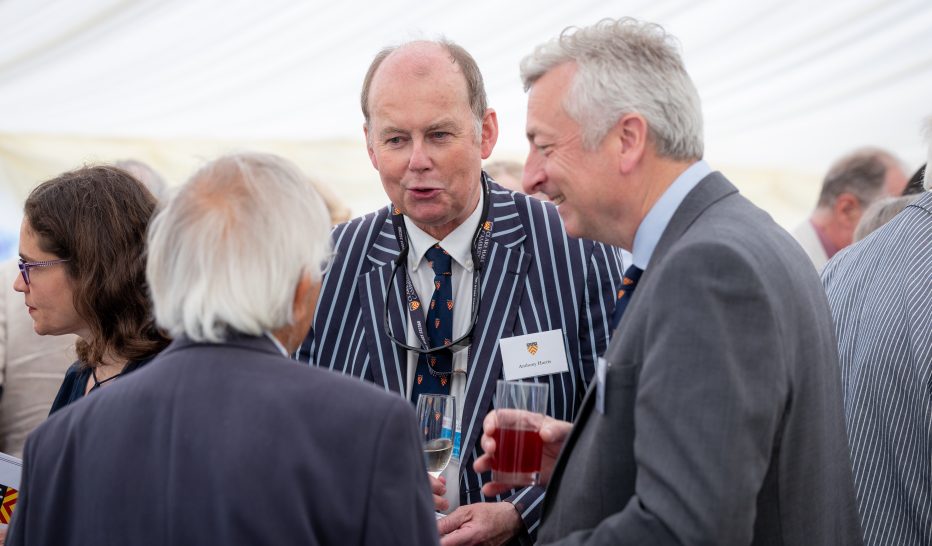 The auction was followed by a piano recital in the dining hall from our Musician-in-Residence, Patrick Hemmerlé. Guests were invited to enjoy coffee and tea in the common room to round off the afternoon.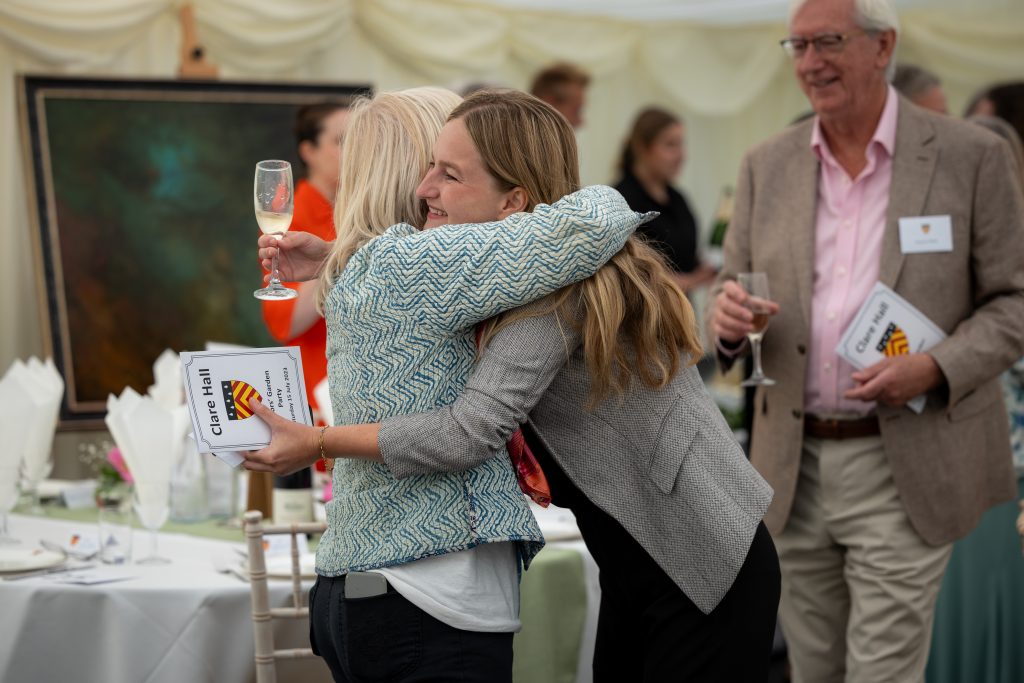 The President and Fellows of Clare Hall remain immensely grateful for the continued support of its members and friends. Following the Garden Party, we look forward to welcoming our wider Life Member community back to Clare Hall as part of the University's Alumni Festival from 22-24 September.