Friends reunited: over 80 guests enjoy Donors' Garden Party
We were delighted to host this summer's Donors' Garden Party on Saturday 16 July, welcoming more than 80 guests back to Clare Hall for the afternoon.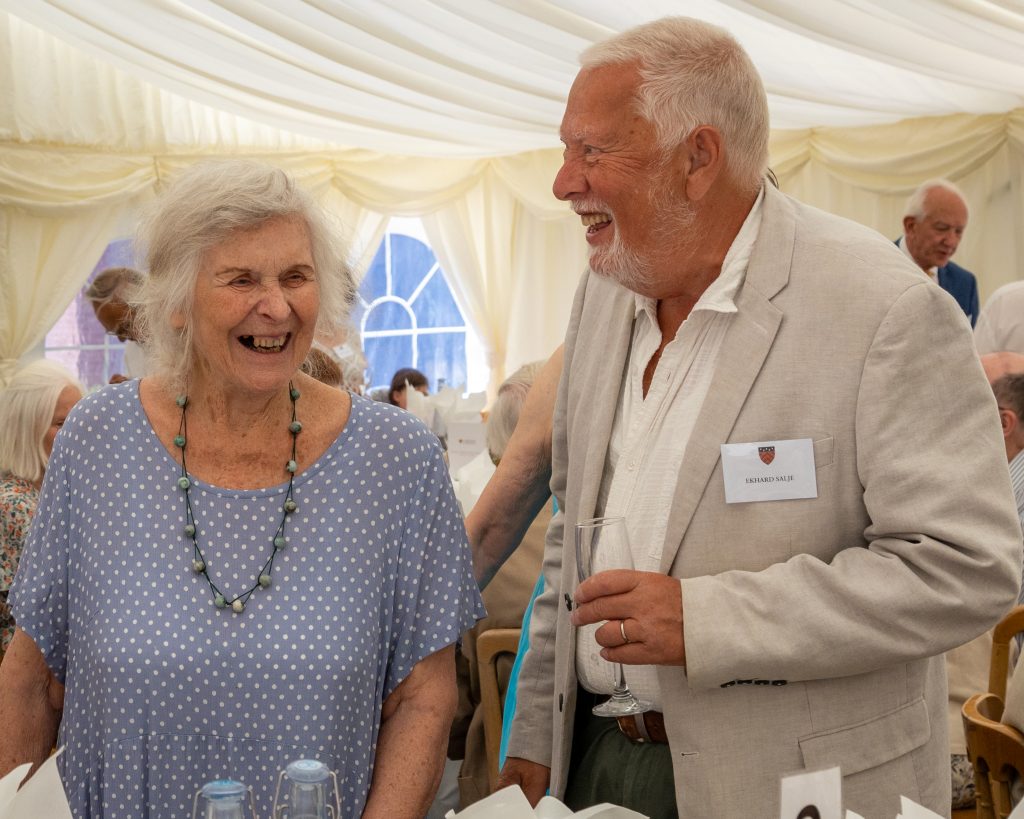 A Mediterranean lunch menu served in a marquee in the Fellows' Garden fitted the midsummer occasion perfectly, and the conversation flowed freely as friends and supporters of the College enjoyed the opportunity to meet again in person following the hiatus of the pandemic.
After lunch, guests joined our Musician-in-Residence, Patrick Hemmerlé, for a piano recital in the Dining Hall. Patrick's wonderful performance of Chopin and Franck was greatly appreciated by the audience. A further opportunity to continue conversation over coffee in the Common Room then rounded off the afternoon.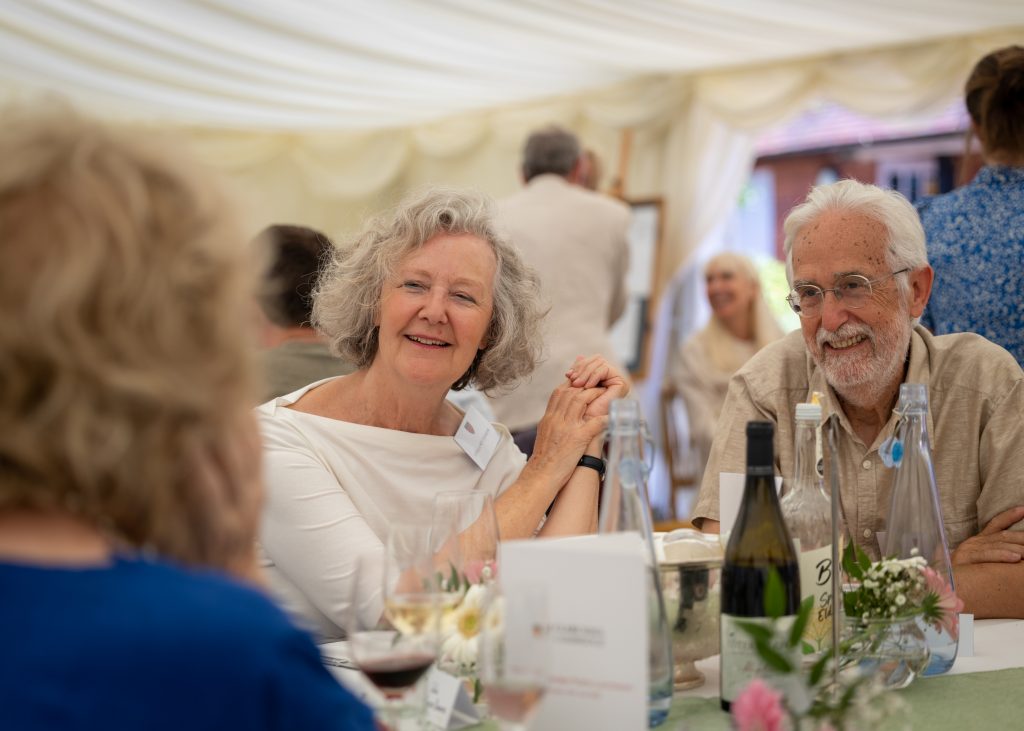 Following the Garden Party, we look forward to welcoming our wider Life Member community back to Clare Hall as part of the University's Alumni Festival on Saturday 24 September.
Photos: Jeremy Peters