Earthshot 2021: prize-winning Takachar Project co-founded by Kevin Kung
The Takachar Project, led by Kevin Kung (a Life Member of Clare Hall) and Vidyut Mohan (pictured below), has been awarded the Earthshot Prize and £1 million in recognition of its innovative effort to tackle northern India's smog crisis.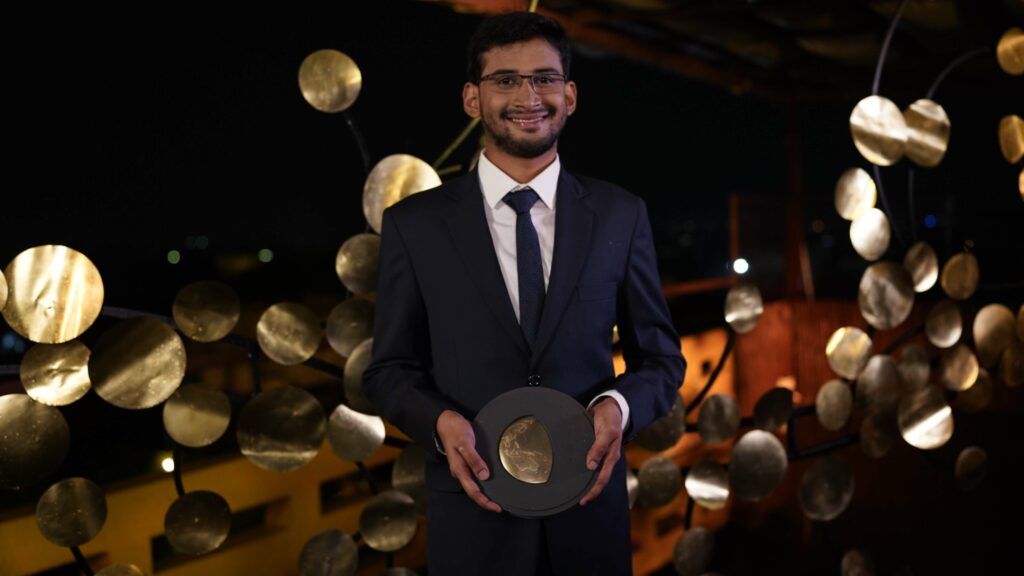 $120 billion of agricultural waste is generated globally every year, with catastrophic consequences for human health and the environment. The burning of agricultural waste causes air pollution that can significantly decrease life expectancy.
Takachar has developed a cheap, small-scale, portable technology that attaches to tractors in remote farms. The machine converts crop residues into sellable bio-products like fuel and fertiliser. Takachar's technology reduces smoke emissions by up to 98%, which will help improve the air quality that currently reduces the affected population's life expectancy by up to 5 years. If scaled, it could cut a billion tonnes of carbon dioxide a year: a win for India's farmers will be a win in the fight against climate change.
Kevin, who completed an MPhil in Physics here in 2008, comments:
We are really humbled by this. Air pollution stemming from biomass burning is a serious health and environmental problem not only in places like Northern India, but also in Mediterranean climates such as California. We are grateful for Earthshot to bring to light such an important issue dear to our heart.
Learn more about Takachar via https://www.takachar.com/, and listen to their award acceptance speech here: https://twitter.com/EarthshotPrize/status/1450424956450480130