Human Sciences: Professor Jouni-Matti Kuukkanen confirmed as Director of Eudaimonia Institute, Finland
Professor Jouni-Matti Kuukkanen, a Visiting Fellow of Clare Hall, has been appointed as the new Director of the Eudaimonia Institute in the field of Human Sciences research. Professor Kuukkanen's recent research has focused on philosophy of science and philosophy of history, having been the Chief Editor of the Journal of the Philosophy of History (2017-2022).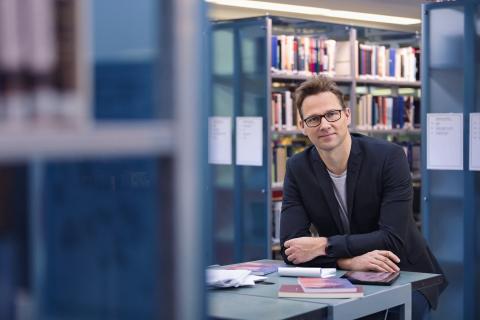 The Eudaimonia Institute's mission is to promote and combine research, development, collaboration, and doctoral training in the field of human sciences.
On his appointment, Professor Kuukkanen comments:
I am very excited to be the new Director of the Eudaimonia Institute for the human sciences at the University of Oulu, Finland. This is certainly a new challenge because of its multidisciplinary nature. It will be necessary to look at academic research from a wider angle than just from the perspective of one's own field. I am very much looking forward to forging new links between different fields and institutes, in Finland and beyond, and hopefully in the University of Cambridge too. I also feel that even the short period that I have spent at Clare Hall has in part prepared me for the needed interdisciplinary discourse and intellectual exchange.