Prebunking Covid-19 misinformation: Dr William Patrick McClanahan contributes to study
Dr William Patrick McClanahan, a recent graduate of Clare Hall, has contributed to a research article examining methods for prebunking Covid-19 misinformation.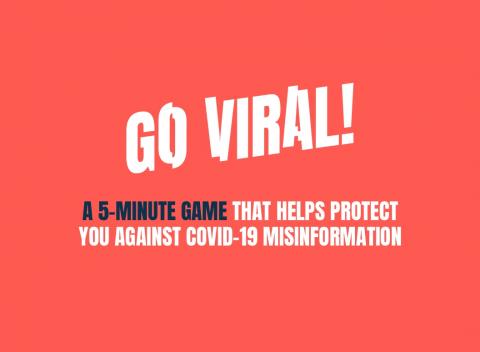 Published by Big Data & Society, the article reveals results from two large-sample studies, presenting strong cross-cultural evidence for the effectiveness of two short and easily scalable prebunking interventions to reduce susceptibility to misinformation about Covid-19.
The article notes that Go Viral! – a five-minute free-to-play browser game – positively impacts people's ability to identify misinformation about the virus for at least one week after playing, and significantly reduces intentions to share misinformation with others.
The authors argue that prebunking constitutes a crucial step in the mitigation of misinformation about the pandemic. As the success of Covid-19 vaccination programmes worldwide depend in part on minimising the amount of unreliable information that surrounds them, their findings add to the emerging insight that interventions informed by behavioural science are a crucial tool to help mitigate the spread of misinformation.
Read the full article at https://journals.sagepub.com/doi/pdf/10.1177/20539517211013868; and learn more about the University of Cambridge's Social Decision-Making Lab at https://www.sdmlab.psychol.cam.ac.uk/