Feature on life member Sohan Dasgupta
Clare Hall alumnus Sohan Dasgupta, Ph.D., recently spoke to the British and European Parliaments on international cooperation, security, and trade.
Dasgupta is a strategic and experienced problem-solver representing clients before the U.S. Supreme Court, federal and state appellate and trial courts, government agencies, state legislatures, and Congress. His practice includes trial and appellate litigation, public law, investigations (including congressional, regulatory, and internal), regulatory and compliance matters, and international disputes (including international trade and international arbitration). Dasgupta is a partner at the law firm Taft Stettinius & Hollister LLP.
Sohan Dasgupta served as the Deputy General Counsel of the U.S. Department of Homeland Security (DHS) and as Special Counsel of the U.S. Department of Education (ED). In these positions, he played a prominent leadership role in numerous consequential matters involving international trade (export controls, sanctions, customs compliance, the Committee on Foreign Investment in the United States (CFIUS), Team Telecom, and supply chain, among other areas), national security, intelligence, and domestic policy. Prior to joining Taft, Sohan was a partner in another large full-service law firm.
At the beginning of his legal career, Sohan Dasgupta served as a law clerk to Judge Consuelo M. Callahan at the U.S. Court of Appeals for the Ninth Circuit and to Judge David A. Faber at the U.S. District Court for the Southern District of West Virginia. Sohan is regularly invited to address Parliaments and Congresses (including the Romanian Parliament, the Hungarian Parliament, the Congress of Guatemala, and the Latin American Parliament) on consequential legal and economic issues. He maintains an active pro bono practice as well as accepts speaking engagements.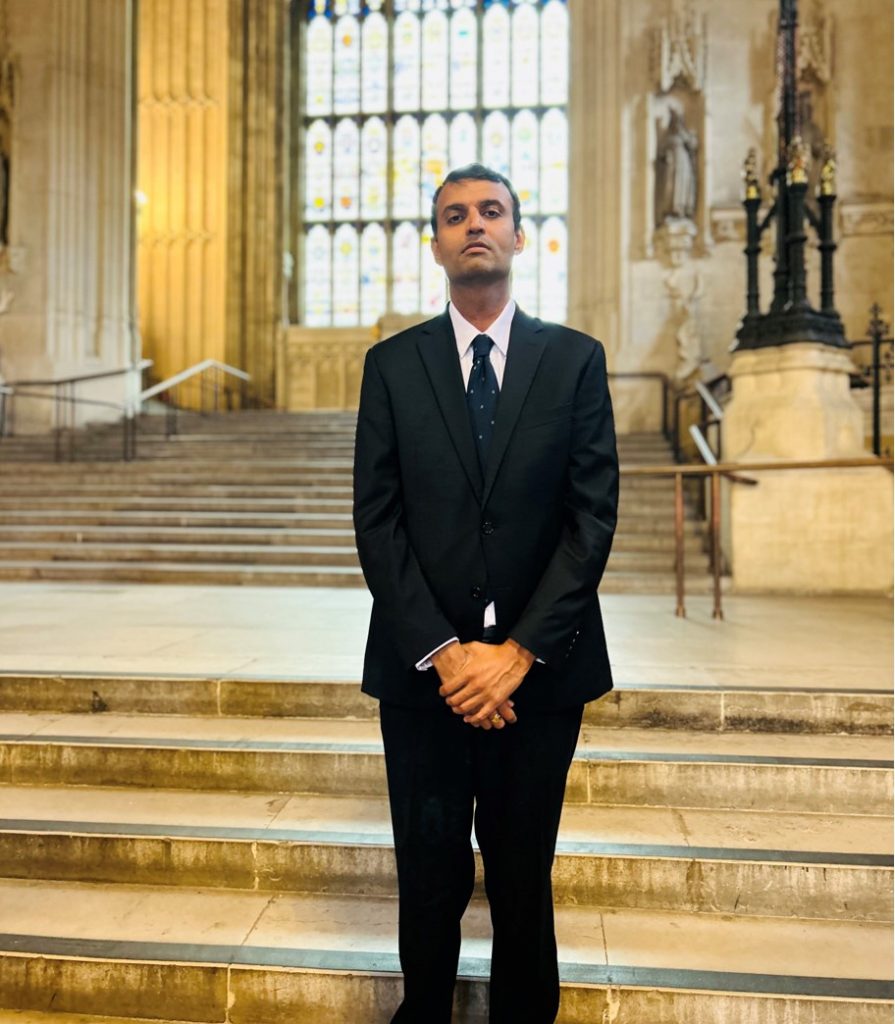 On September 1, 2023, Dasgupta addressed world leaders assembled by the British Parliament. Dasgupta stated that "global leadership is a fragile and ethereal trust. Even a powerhouse counts as a leader in the community of nations only when it is a legal, economic, and technological ally to other nations who share its fundamental commitment to freedom. In our era, our alliances in preserving the free world's prowess will determine whether the free world itself can endure. All this is undergirded by the Rule of Law; and by the need for transformational cooperation in the free world."
In this lecture, Dasgupta analyzed sanctions, export controls, International Traffic in Arms Regulations (ITAR), Team Telecom, the Committee on Foreign Investment in the United States (CFIUS), investment outflow, enforcement actions, and other governmental measures.
Dasgupta also observed: "The free world must engage in greater cooperation, exchange of ideas, and intelligence sharing in order to engage with adversarial investments, investment in-flow or out-flow, and much more. Our governments, organizations, and people have an immense amount to impart to one another, thereby sharing ideas and intelligence and devising effective reforms. Ordinarily, the best relationship among nations is that which exists among their peoples, and such exchanges also reinforce trust in each other and faith in our institutions."
Dasgupta additionally remarked: "By preserving the free world, we safeguard freedom. We safeguard the rule of law. We safeguard civilization. And we safeguard truth itself. It is the perennial quest for truth that sets the free world apart and elevates us to more than just a sum of our distinct parts. … That is why international cooperation to preserve the free world is so crucial."
The audience at this lecture included members of the U.K. Parliament, Members of the U.S. Congress, prime ministers, cabinet members, ambassadors, members of the European Parliament, members of national parliaments and congresses, other senior governmental officials, and top business executives.
Furthermore, on September 19, Dasgupta also spoke to the European Parliament on the issue of trade, security, and international cooperation. His remarks involved important issues of U.S.-EU relations, regional security, international trade, and the rule of law. Dasgupta noted: "We, the free world, will need to trust one another and fortify—render efflorescent—the lasting firewall of security and prosperity together. Uniting in that common purpose with that order may be essential to our success."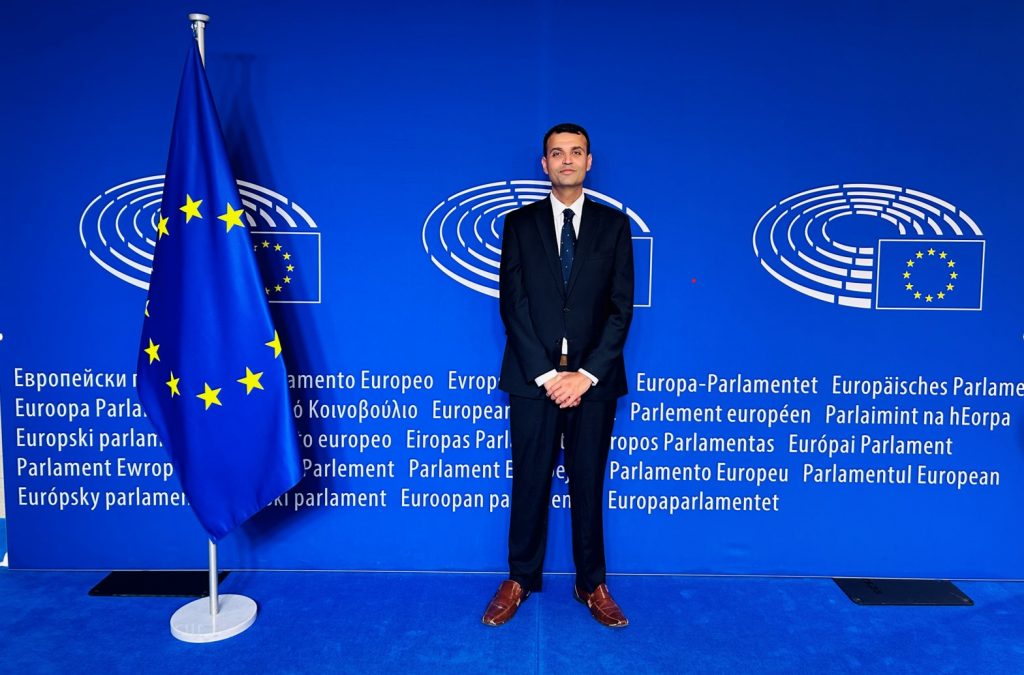 Dasgupta thus summarized these concepts: "[W]e may pledge ourselves to protecting the free world's security and thus its commitment to the Rule of Law. What happens to one nation will affect the rest of the free world. In the face of incursions—both blunt and subtle—on our security and prosperity, international cooperation, strategic exchanges, and vital intelligence sharing will be key."
Sohan Dasgupta holds a Ph.D. in the law of international trade and arbitration from the University of Cambridge's Clare Hall. He is the author of the book International Interplay: The Future of Expropriation Across International Dispute Settlement, which offers practical solutions in that field, and numerous law review and journal articles. Sohan earned his undergraduate degree from Columbia University; his J.D. from the University of California at Berkeley (where he was elected to the Order of the Coif signaling his rank in the top tenth of the graduating class); and his M.Sc. from the University of Oxford.
Photos courtesy of Sohan Dasgupta.