Final Day turns out to be the most successful for Clare Hall Boat Club!
The final day turned out to be the most successful of them all: First up, M2 set the tone by earning themselves before the motorway bridge, then W1 (technically) rowed over and finally M1 earned themselves their final bump, perfectly timed in front of a cheering crowd at the plough!
We proudly look back on a highly successful May Bumps campaign, that saw our M1 exceeding our already high expectations and earn themselves SUPERblades, our first M2 in years not only getting on but also performing competitively.
We are immensely grateful to everyone – rowers, volunteers, supporters, alumni and our college – who helped in making this campaign enjoyable and successful, once more allowing us to show that we may be a small boat club (and college) in size, but a great one in spirit.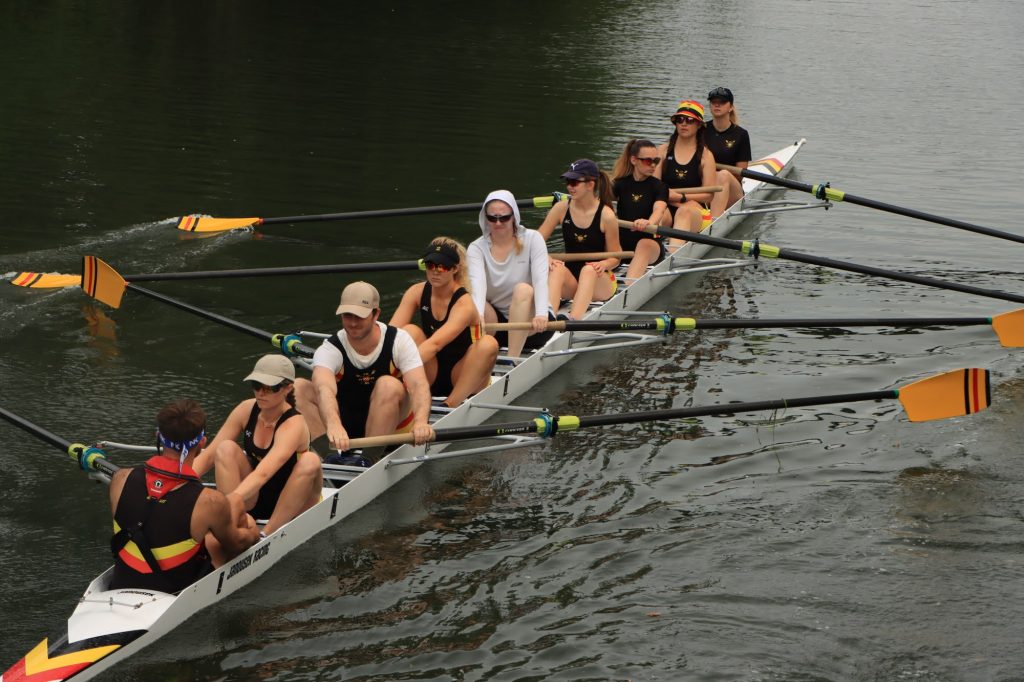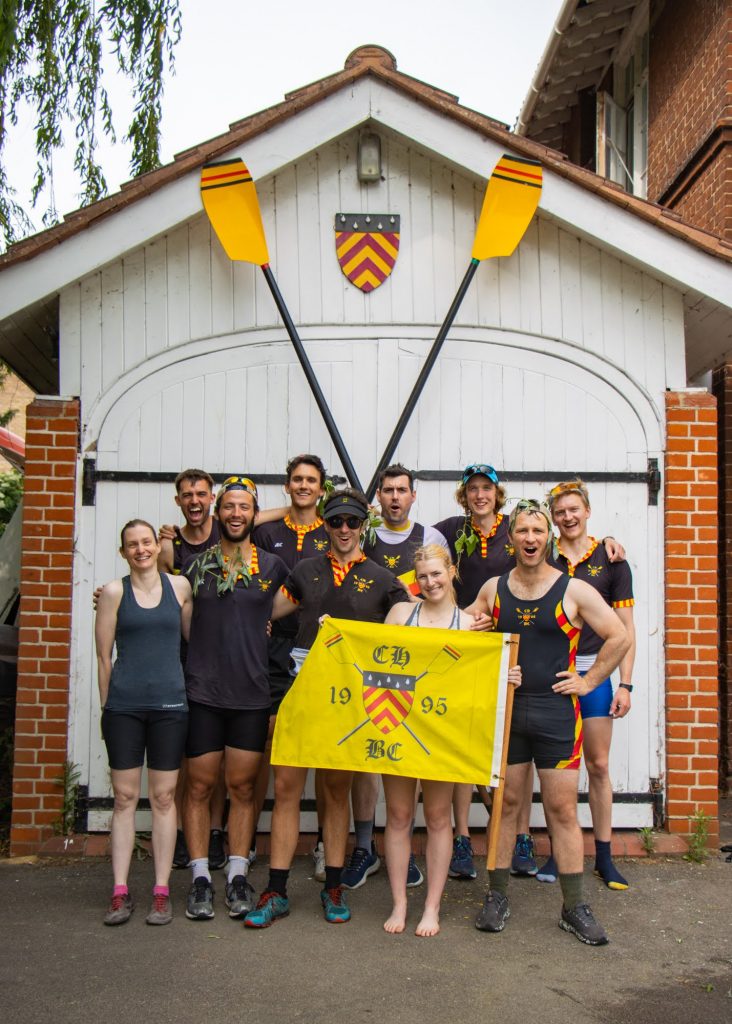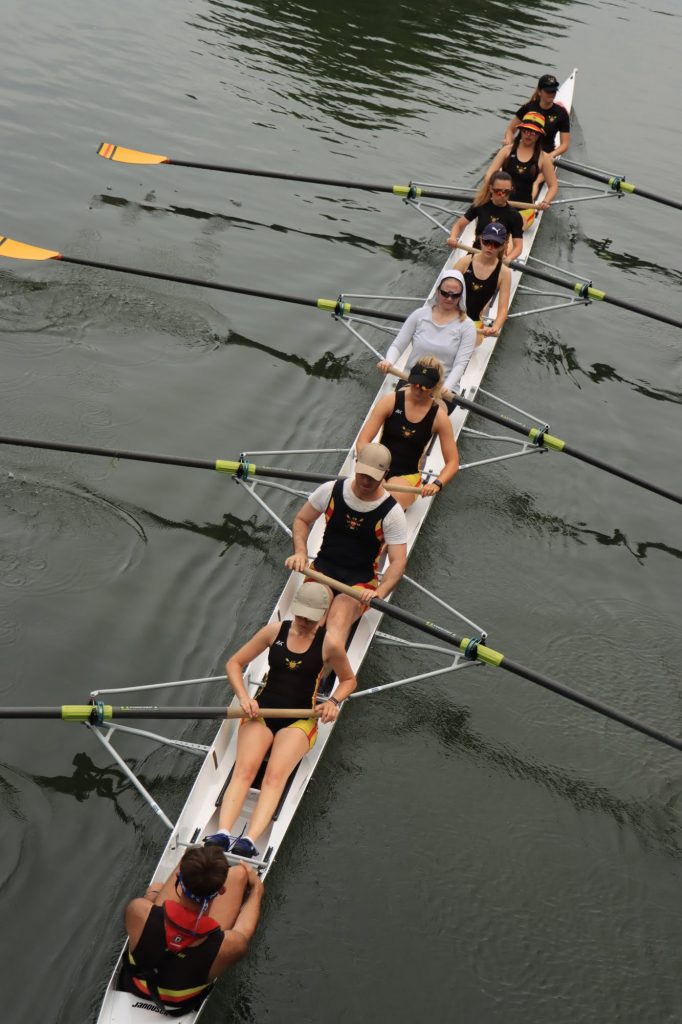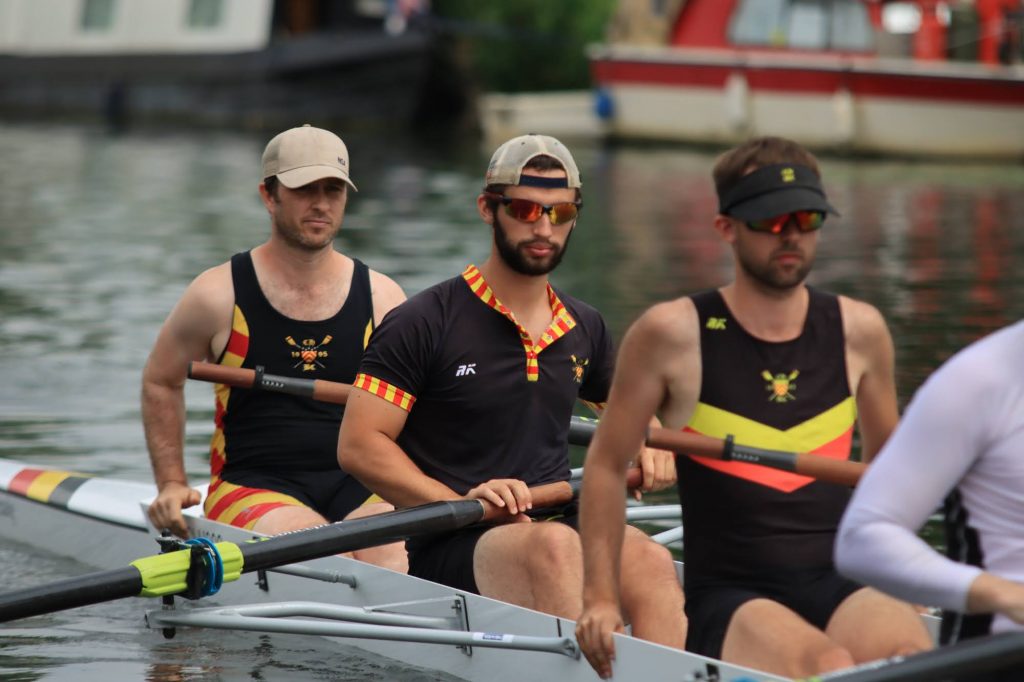 Alex (Men's captain) on M1:
After some amazing performances from the boys this week, they pulled it out the bag and achieved superblades. They put in an amazing performance bumping outside the plough providing everyone there with a spectacle. Congrats boys, couldn't be more proud!
Kyra & Sarah (Women's captains) on W1:
The last day of bumps was just as eventful as the previous. W1 were bumped early after a crab was caught at the start, but later the umpires ruled it to be a technical row over because of dangerous coxing behind. So no spoons for the ladies! The women gave a great effort this bumps season and they are excited what's to come next year!
Peter (CHBC president) on M2:
The final day of bumps and Clare Hall M2 were determined to show that they deserved more than 1 bump this Mays. The crew were quick off the line and despite a valiant effort from Clare M4 closed the gap to bump at the A14 bridge. An eventful and memorable bumps for our first M2 crew for many years. Shout out to our amazing cox Isla whose innocent appearance belies her 'most foul-mouthed' award, and our Juan and only M2 MVP: Juan'
We extend our whole-hearted congratulations to our Rowers and Coxes! We are indeed very proud!