Archaeological phenomenon uncovered – Nicholas Skopal co-authors paper on giant stone jars found in India
A paper titled An archaeological survey of the Assam stone jar sites, co-authored by Nicholas Skopal, a Visiting Student of Clare Hall, has just been published.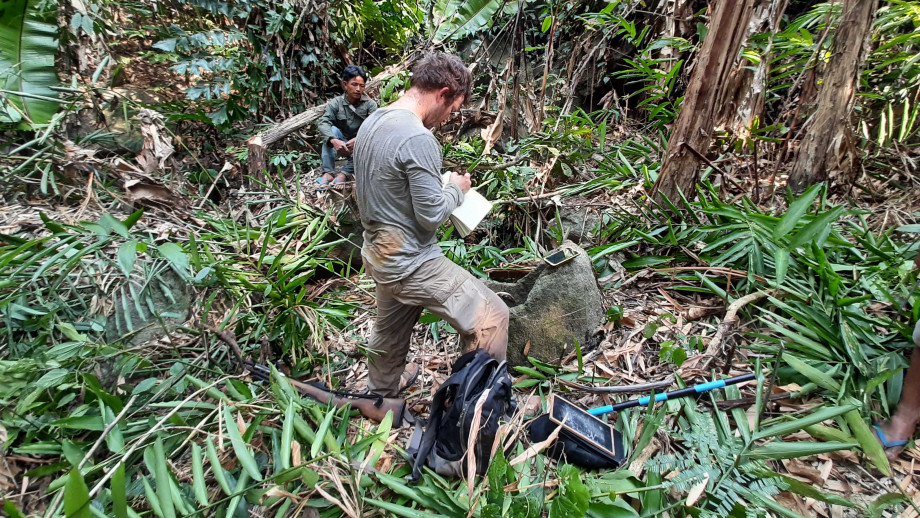 It investigates the stone jar sites in Assam, India, presenting the results of a 2020 survey across the heavily forested mountains of Dima Hasao Province, which led to the documentation of four previously unreported megalithic jar sites.
Stone jars are a unique archaeological phenomenon in Assam, with similar features also present in the Lao People's Democratic Republic and Indonesia. Scholars believe the jars are related to ancient burial practices, but no one is certain about their original purpose or the people who brought them there.
Nicholas Skopal is a final-year PhD student in Archaeology at the Australian National University (ANU), School of Archaeology and Anthropology and Visiting Student at Clare Hall and the Department of Archaeology, University of Cambridge. Nicholas is supervised by Dr Dougald O'Reilly (ANU) and Dr Cameron Petrie (Cambridge). His research focuses on the recently listed World Heritage stone jar sites in the Lao People's Democratic Republic and stone jar sites in Assam, which has resulted in the discovery of new jar sites in both countries.