Tutorial news: inaugural Hart and Hart-Marshall Prizes awarded
Clare Hall was recently delighted to award the inaugural Hart Research Prize and Hart-Marshall Humanities Prize to Lydia Soifer and Teo Kai Xiang respectively.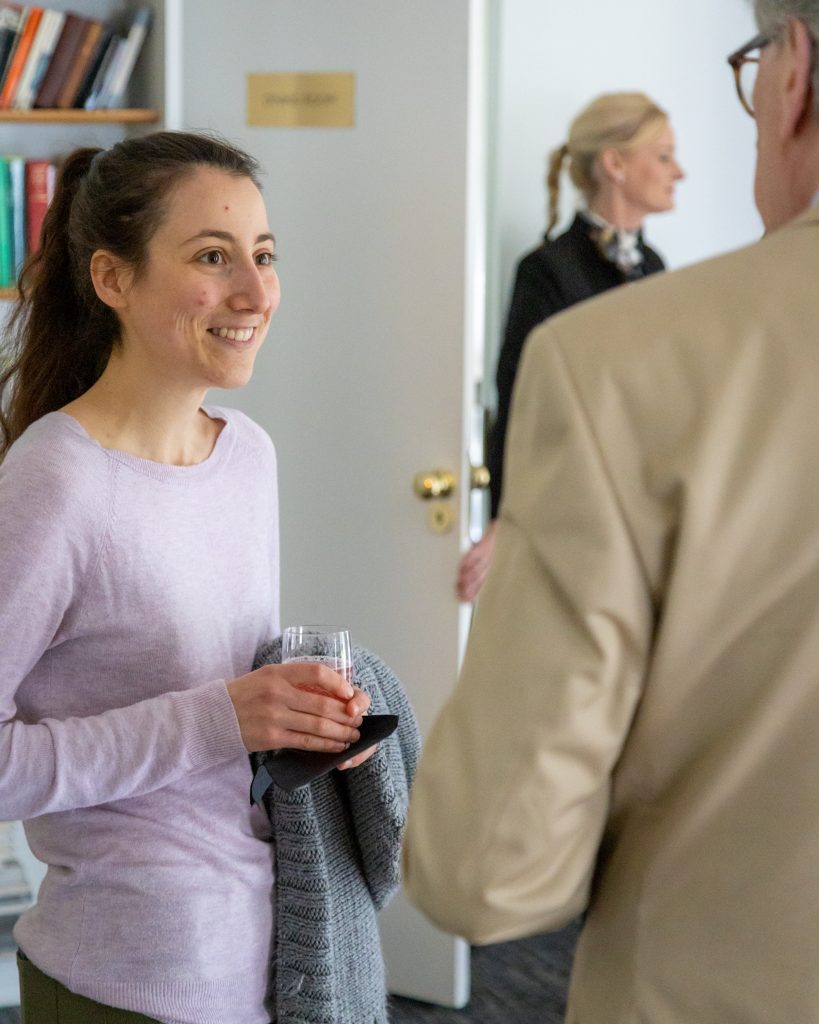 Both prizes are supported by an endowment kindly gifted by Professor Jonathan Hart with the aim of supporting research progression. The awardees attended this year's College Awards Event, which was held on Wednesday 1 June.
Lydia, an MPhil student in the Department of Plant Sciences, comments:
'I am grateful to have received the Hart Research Prize and would particularly like to thank my supervisor, Professor David Coomes, for encouraging me to continue pursuing new ideas. Without his support, I would not have been able to dive as deeply into the complexities of understanding how we can use remote sensing technologies and modelling techniques to better understand the impact of climate change on the distribution of epiphytes (i.e., plants that live on trees). Recognition from the Hart Prize has encouraged me to expand my research through a PhD at the University of Florida, where I will assess the impact of climate change and habitat fragmentation on epiphyte communities in Madagascar. I hope that my research will contribute to the protection of these unique species that compose one-quarter of tropical plant diversity.'
Kai, who is completing an MPhil in Sociology, adds:
'I am so grateful to receive the Hart-Marshall Humanities Prize for my research on data justice and data governance, and for how it makes possible my attendance at the European Summer School for Internet Governance (EuroSSIG). As an early career researcher, this prize will empower me to deepen my engagement with other researchers and practitioners studying the social and political implications of internet and data governance at the summer school — and ensure that my research is relevant and practice-informed, so that it can contribute to the civil society groups and movements working on digital rights and equitable data policy.'
Photos: Jeremy Peters