Leadership in unprecedented times: Sir Mene Pangalos features in Judge Business School video series
Sir Mene Pangalos, Fellow of Clare Hall, recently participated in 'CJBS Perspectives: Leadership in Unprecedented Times' – a video series in which prominent business leaders discuss major topics and themes, covering how they and their organisations have coped, and even thrived, in the face of the pandemic.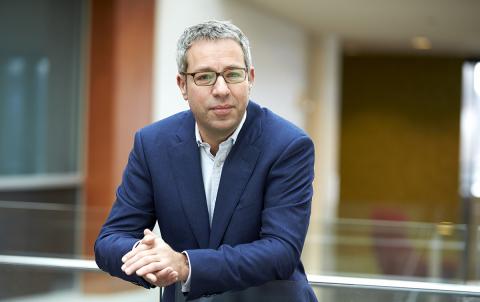 Sir Pangalos, who is Executive Vice President of BioPharmaceuticals Research and Development at AstraZeneca, was interviewed by Professor Stelios Kavadias, Margaret Thatcher Professor of Enterprise Studies in Innovation & Growth and Co-Director of the Entrepreneurship Centre. They discuss the journey of developing a COVID-19 vaccine, alongside other vital research.
The pair cover how AstraZeneca has changed as a biopharmaceutical company over the last decade, and its further transformation during the pandemic. Sir Pangalos talks about AstraZeneca's choice to move its global headquarters to Cambridge and how this has benefitted the broader life science ecosystem. He also covers the importance of scientific collaboration to form successful partnerships.
Watch the interview and others in the series via https://www.youtube.com/playlist?list=PLfM9jeQoF5E0GXYPlYZIWwCzGHPtdlWzy