In pictures: members and friends explore 'luminous' paintings by Jill Swarbrick-Banks
Thank you to all who joined us for the private view of Jill Swarbrick-Banks: Transcendental Landscapes on an especially torrential evening last week.
Ahead of the night, the artist shared, 'These works are inspired by the landscape and sounds of the Dyfi Valley in Snowdonia National Park, Wales – a wild, beautiful, untouched and "thin" place that affects me as completely otherworldly.'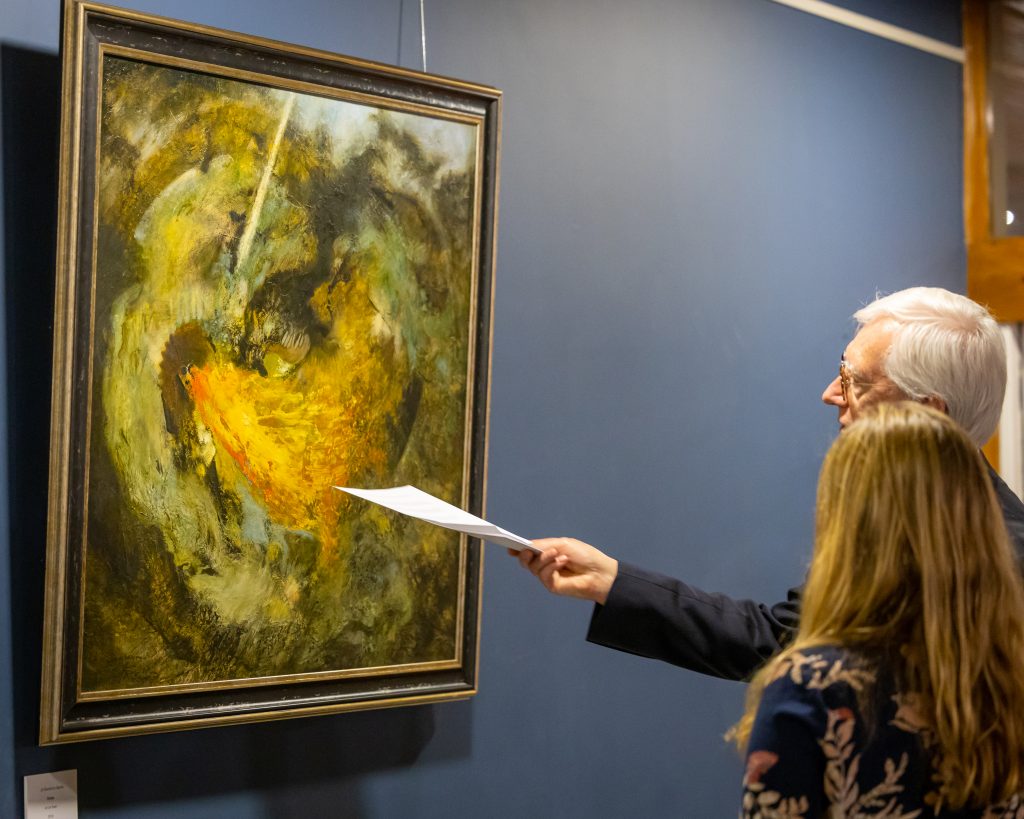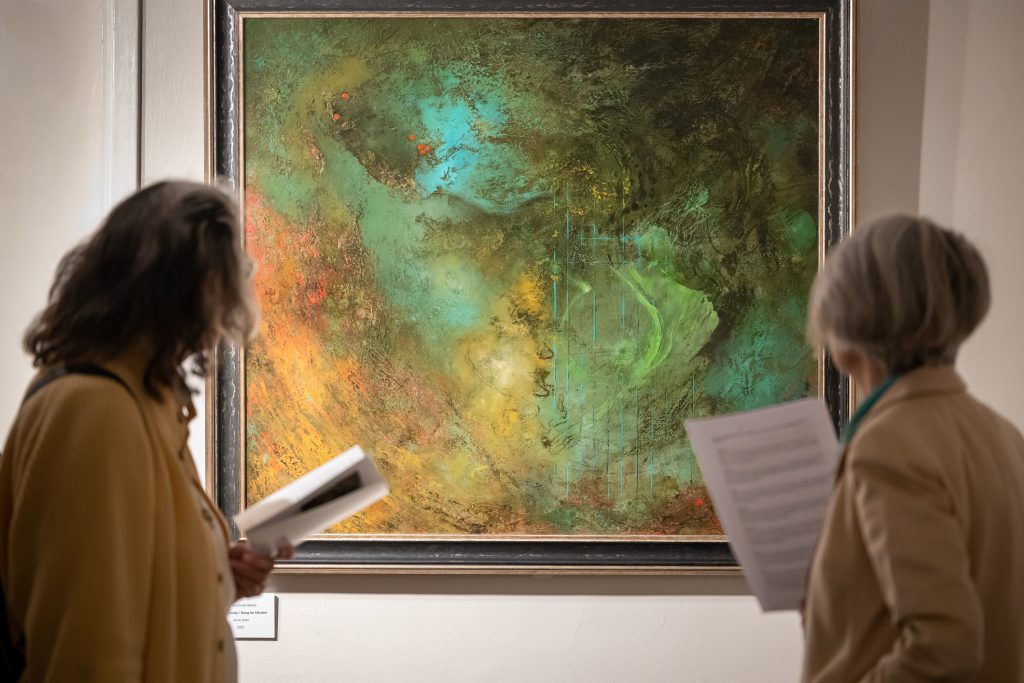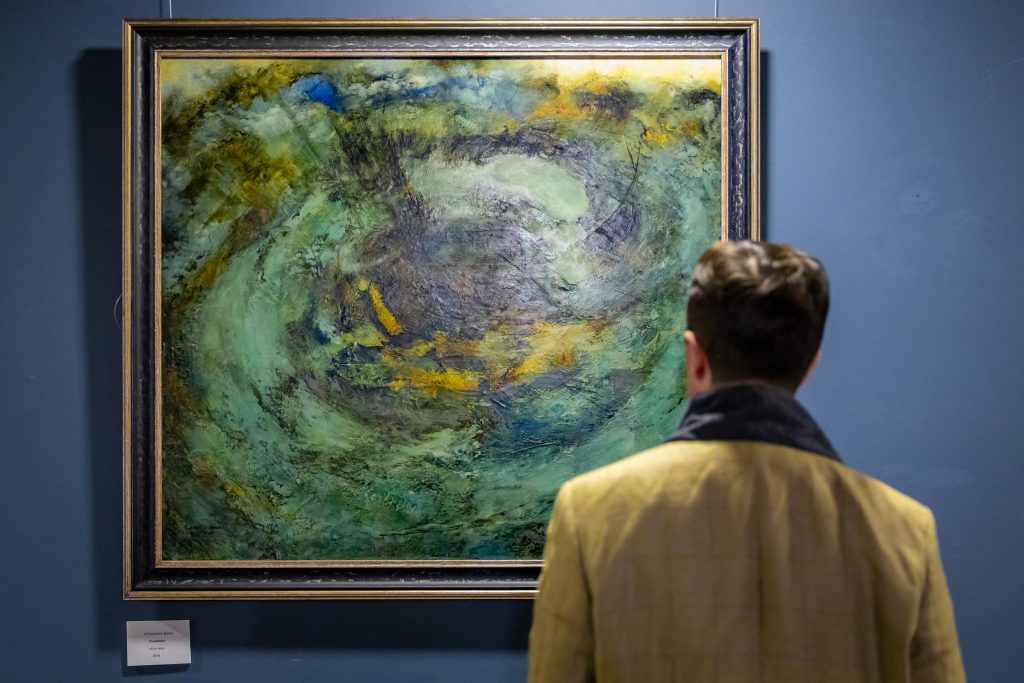 Reflecting on the work on display, Professor Frances Spalding, Chair of Clare Hall Art Committee, shares: 'Sometimes the atmosphere created is both luminous but also disturbing. It feels as if we have stepped off the familiar path of landscape painting and entered a new zone.'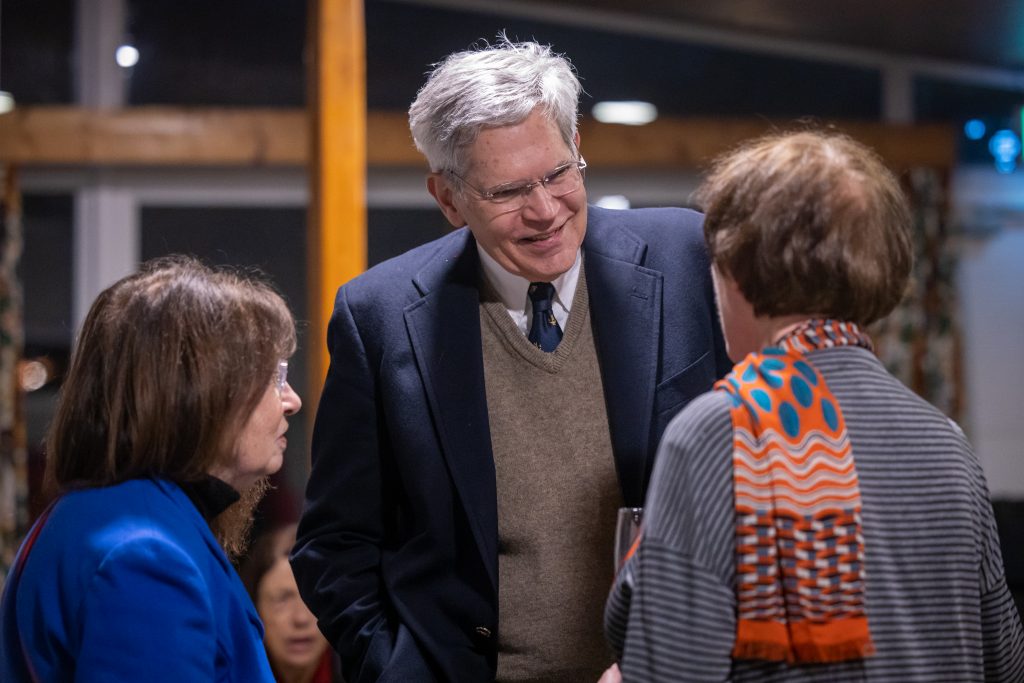 Discover more about the exhibition via this page, and find further photographs from the Private View in this album.
The College's Art Committee organises exhibitions, talks and tours throughout the year, to which admission is free of charge and open to all. Learn more about Art at Clare Hall.
With thanks to Jeremy Peters for these photographs.