The Korean Wave: Kim Dae-jung's legacy commemorated at Clare Hall
This week we commemorated Kim Dae-jung's legacy and residence at Clare Hall, through a symposium which brought together practitioners and scholars of the Korean Wave. The symposium, co-hosted by the Embassy of the Republic of Korea and the Baikbong Research Institute, included commemoration presentations in the Richard Eden Suite followed by dinner in Clare Hall's Dining Hall.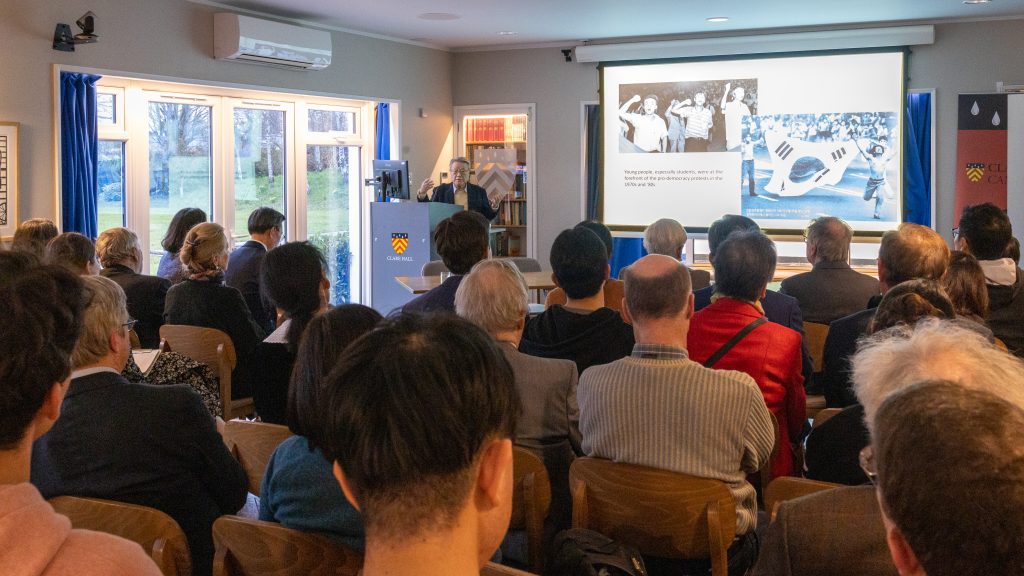 Opening remarks were given by Professor Alan Short, President of Clare Hall, along with the honorable Yoon Yeocheol, the current South Korean Ambassador to the UK, Dr Chung Sye-kyun, former Prime Minister of South Korea, and Prof Ra Jong-yil, Clare Hall Honorary Fellow and former South Korean Ambassador to the UK and Japan.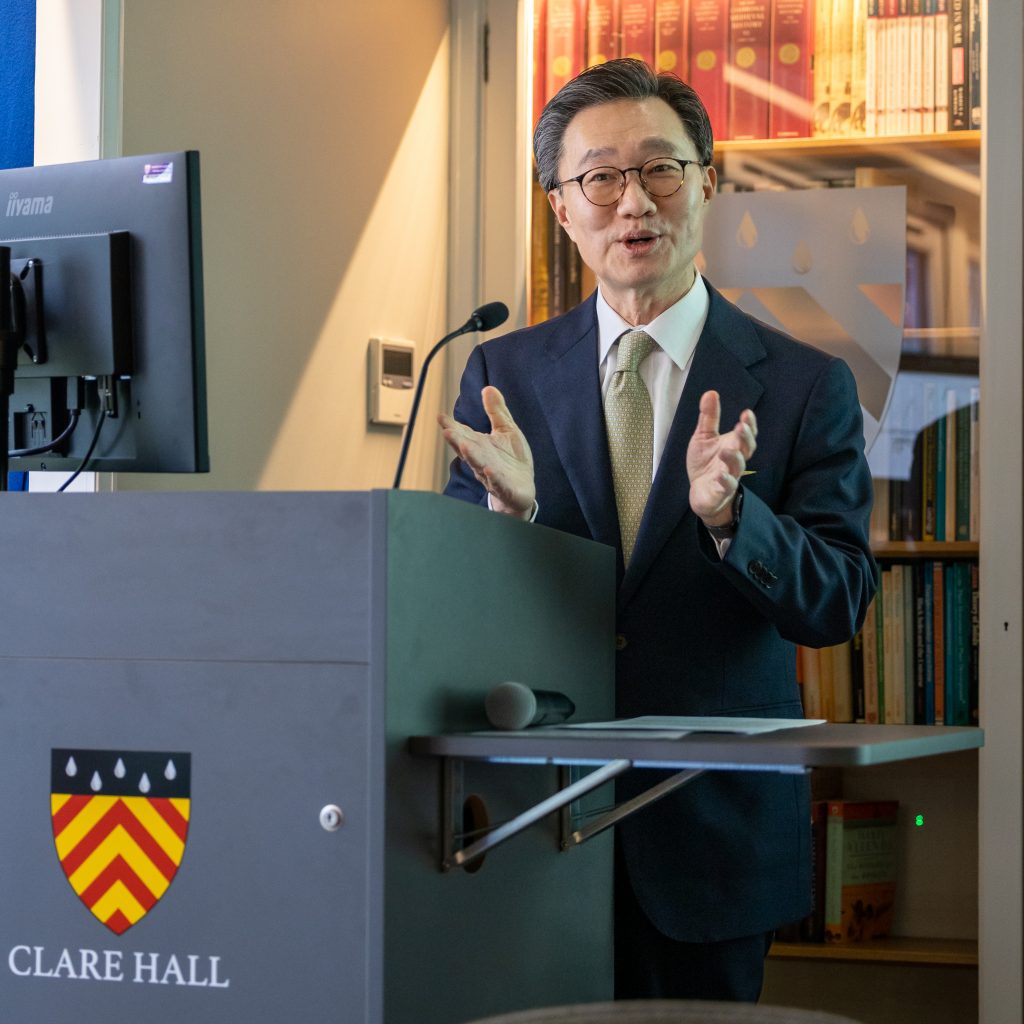 We then enjoyed presentations by Dr Hye-kyung Lee, King's College; Professor Mark Morris, Trinity College, Cambridge; and Kang Jegyu, Director of the highly successful films Shiri (1999) and Taegukgi: The Brotherhood of War (2004), and Kang Pil-ho, Counsellor of the South Korean embassy, followed by a lively discussion and reception.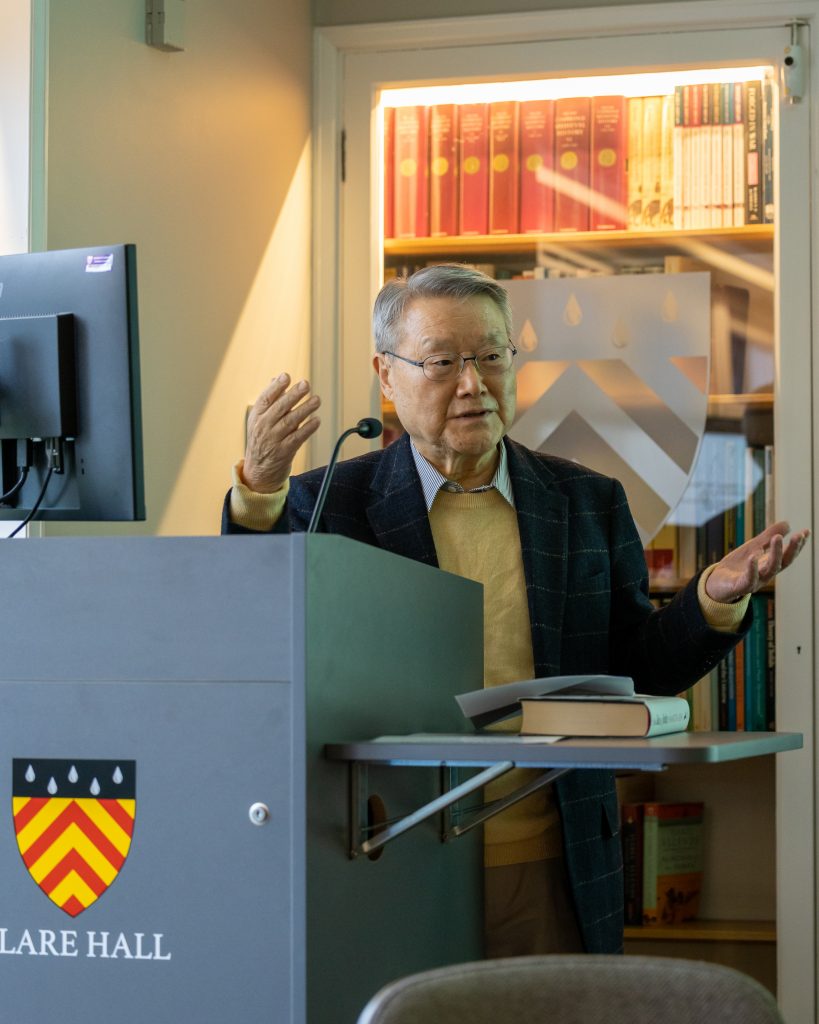 Nuri Kim, Assistant Professor in Korean Studies here at the University of Cambridge, commented:
'The symposium tied cultural phenomena with personal experience. Film director Kang Jegyu, for instance, discussed how he experienced the crisis of the South Korean film industry before his unlikely breakthrough and the boom of Korean film. Former Ambassador Ra noted how South Korea's process of democratisation was pivotal in the rise of its creative industry.'
The event commemorated the 30th anniversary of Kim Dae-jung's sojourn at Clare Hall in 1993. Following his time here, Kim Dae-jung went on to become the President of South Korea (1998-2003) and won the Nobel Peace Prize in 2000 for his Sunshine Policy toward North Korea. Kim, an icon of the pro-democracy movement in South Korea, used his time at Clare Hall to develop his policies of détente toward North Korea, interacting with many figures at Clare Hall and the wider Cambridge community.
With thanks to co-organisers the Faculty of Asian and Middle Eastern Studies, we particularly remembered Kim Dae-jung's cultural policies as he laid the foundation for what is now known as the 'Korean Wave'. It is during his presidency that Korean cultural products such as film and popular music became internationally popularised, thanks to a more tolerant environment and favorable policies toward the creative industries.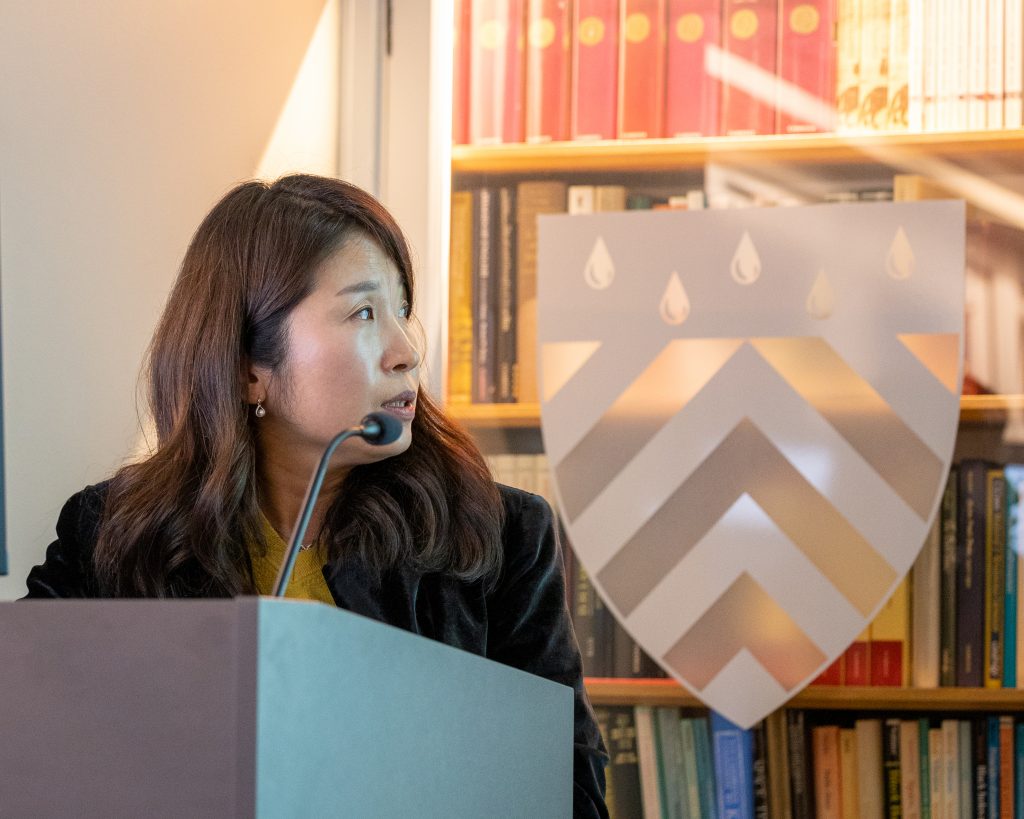 Kim Dae-jung (1924-2009) received the Nobel Peace Prize in 2000 for his policy of engagement with North Korea which led to the historic summit between the two countries in that year. During his presidency from 1998 to 2003, Kim successfully shepherded South Korea's economic recovery, brought in a new era of economic transparency and fostered a greater role for South Korea on the world stage, including jointly hosting the 2002 World Cup with Japan. Kim Dae-jung was a Visiting Fellow at Clare Hall from January to June 1993 and later, in 2001, was made Honorary Fellow of the College. He received an Honorary Degree from Cambridge in 2001. While at Clare Hall, he wrote a lot about Korean Reunification whilst examining Germany's reunification and what one might learn from this.
Photos: with thanks to Jeremy Peters.